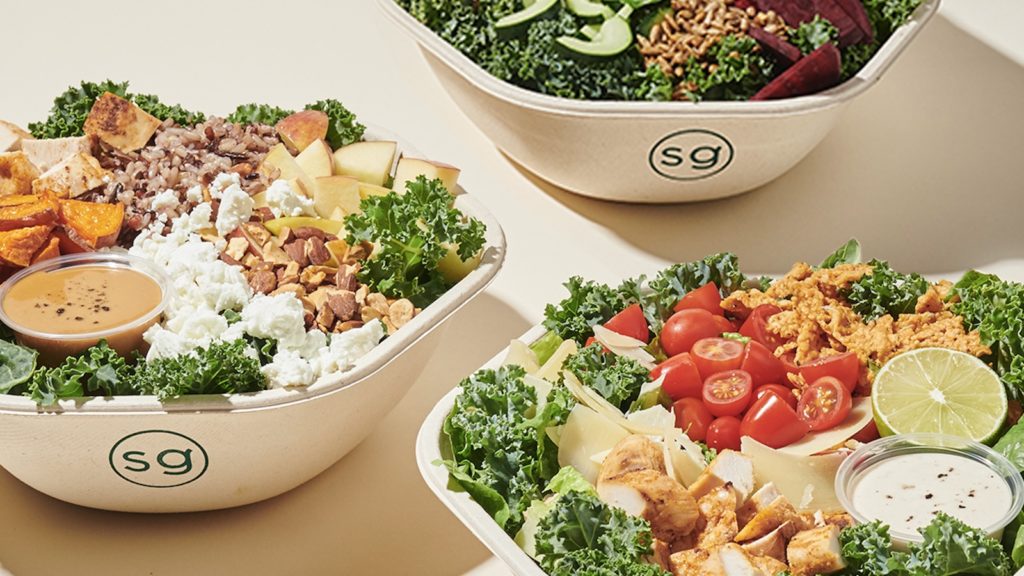 Attention salad seekers: Restaurant chain sweetgreen will host a Greens Day deal on Wednesday, July 8 featuring three of the restaurant's most popular items for just $5.
Available in stores and online, guests can access the deal through sweetgreen's app this Wednesday or by texting "5GREENSDAY" to 474747 to receive a badge to be scanned in store. Bowls at sweetgreen usually hover above $12.
The one-day deal will be available at all locations (there are over a dozen in the Los Angeles area) and includes the following:
Kale Caesar Salad with roasted chicken, tomatoes, parmesan crisps, shaved parmesan, shredded kale and chopped romaine, topped with a lime squeeze and caesar dressing.
Harvest Bowl with roasted chicken, roasted sweet potatoes, apples, goat cheese, roasted almonds, warm wild rice, and shredded kale, topped with balsamic vinaigrette.
Shroomami Bowl with roasted sesame tofu, warm portobello mix, raw beets, cucumbers, basil, spicy sunflower seeds, warm wild rice, and shredded kale topped with miso sesame ginger dressing.
There is no limit to how many bowls and salads you can redeem. The deal is not valid for orders on GrubHub, DoorDash, Uber Eats, Postmates, or other marketplace sites.
Find more information on $5 Greens Day here. For information on sweetgreen, including all Los Angeles locations, visit sweetgreen.com