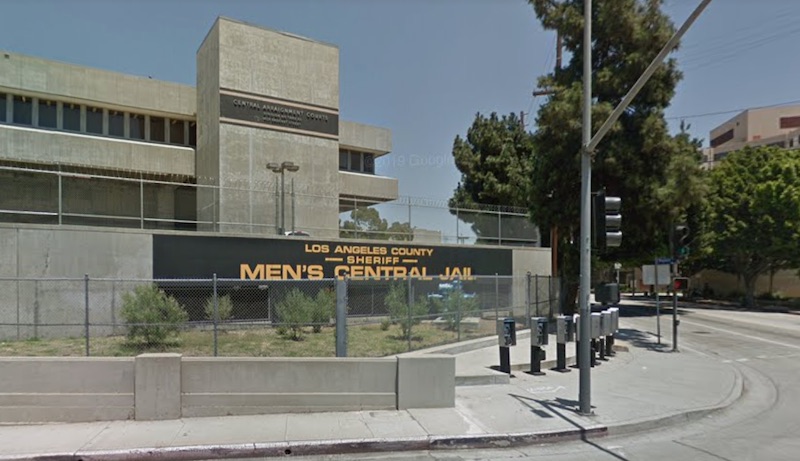 Today, the L.A. County Board of Supervisors voted to develop a plan to close Men's Central Jail in DTLA within one year.
According to the motion authored by Supervisors Hilda Solis and Sheila Kuehl, the Board is committing to a "care first, jails last approach based on evidence demonstrating that punitive environments are not only inhumane for those who are suffering from mental illness, but also exacerbate the illnesses faced by the most vulnerable people in our custody, while greatly reducing their likelihood of recovery, upon release."
Or, as Solis said via a statement, "People are not made whole locked up in a decrepit cell."
MCJ's inmates would be transferred to the county's six other facilities and alternatives to incarceration will be considered when applicable. The motion notes that some funds saved from the jail's closure, versus paying to replace it, should support the release of county inmates and help them get back on their feet.
A report from Alternatives to Incarceration (ATI) Workgroup included a roadmap for how "a care first, jail last" model might be achieved. Strategies include scaling community-based services, using behavioral and mental health professionals instead of law enforcement when responding to individuals with those needs, supporting pre-trial release and diversion services, and offering treatment services in facilities that aren't jails. And when implementing these strategies, ATI has further recommendations for making sure it's done equitably. You can read the whole report here.
L.A. County Sheriff Alex Villanueva is apparently against the closure, claiming via Twitter that without MCJ, there will be nowhere to house the county's most violent offenders.
Not that jails in the U.S. are ever built for luxury, but Men's Central Jail, built in 1963, is considered particularly bad and has had its share of scandal. A 2011 report from the ACLU detailed allegations of deputy violence within the county's jails; the ACLU sued the L.A. County Sheriff's Department in 2012. In 2013, 18 LASD officials were charged as part of a federal probe into allegations of abuse. Former L.A. County Sheriff Lee Baca is now in prison for attempting to hide an inmate and FBI informant from investigators. In 2015, two deputies and a sergeant were found guilty in regards to the 2011 beating of a handcuffed visitor and the subsequent attempt to cover it up.