Looking to shake things up this week?
You'll want to check out a 'secret' supper club at an art gallery in NoHo before it totally blows up. Or, for something a bit more casual, there's a killer fried chicken night in West Hollywood. Plus, we've got the skinny on a pair of must-have food apps that might just change your life (no promises).  Oh, and don't forget about our latest list covering the top Italian food spots in the city.
Your weekly L.A. food news rundown starts NOW.
Bon Appétit!
Buon Appetito on us….
We've got some delicious ideas for the best Italian food in the city. Check it out in our latest round up here.
$5 food deals at L.A. Live
This Tuesday, Dec. 12 head to DTLA for delicious $5 food deals and live entertainment during the return of DTLA Neighborhood Nights at L.A. LIVE
A new earth-based eatery just sprouted up in DTLA
Wild Living Foods is officially open for business. Located at the corner of 8th and Main in Downtown LA's Fashion District, the "Neo-Pueblo" inspired plant-based restaurant is owned by husband and wife team Richard Torres and Lizbeth Sanchez. The couple's "Food Is Spirit" philosophy resonates in their all-natural earth-based dishes from wraps to bowls and even dessert. Spearheading the beverage program is Santino Rice, best known for his stints on Project Runway and RuPaul's Drag Race, instead of fashion he'll be creating gorgeous juices and tonics all designed to optimize medicinal benefits.
Best date night idea for Angelenos this week
On Tuesday, Dec. 20 the Four Seasons Hotel Los Angeles at Beverly Hills—in partnership with Lionsgate Films will present a very special Dinner & a Movie, featuring a prix-fixe menu for two ($89) at Culina and an intimate showing of "LA LA LAND" inside the property's private screening room. The package includes two seatings at 6:20 and 8:50 p.m., reservations can be made by calling 310.860.4000.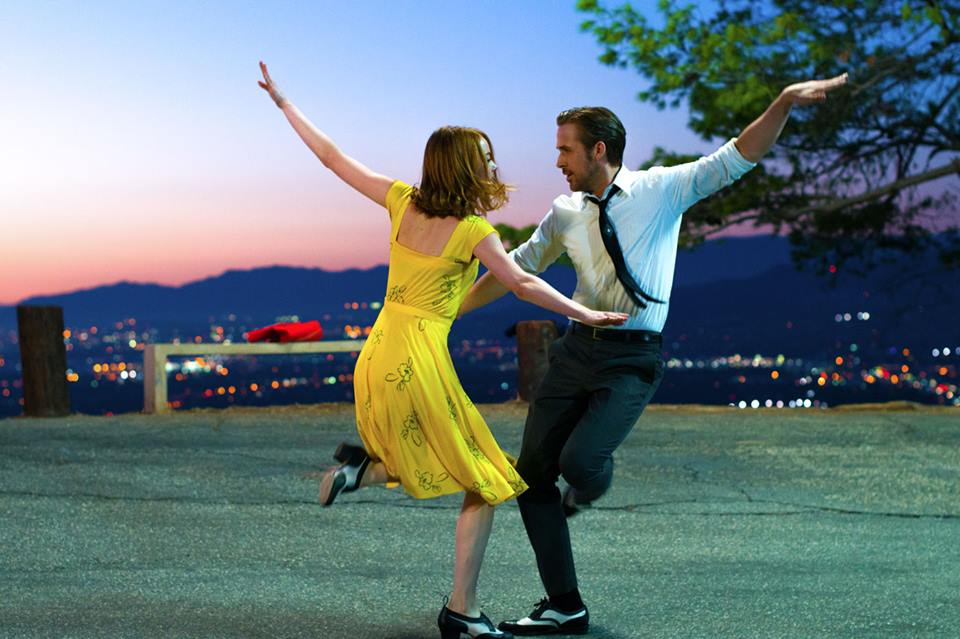 The Church Key offering a rotating exclusive menu three days a week
The Church Key is offering up exclusive signature specials every Tuesday through Thursday evening. See the schedule below.
Tuesdays: Church Key Fried Chicken Night- Get a full ($34) or half chicken ($21) with sides that rotate weekly
Wednesday: Wine and Dine Steak and Wine Night- A 26 oz. bone-in New York steak for two and a selected bottle of the wine for $99
Thursday: Tequila Night where herradura tequilla shots are $8, house tequila $5 and margaritas $6
There's a new e-book about L.A. tacos and it comes with an app!
New e-book The Taco Diaries is part travel guide, part taco hunt in the city. It might be useful, if you find yourself looking for taco stand gems. The app/book cost $4.99 in the apple store. Read all about on Eater LA here.
In more app news…
Shake Shack just launched an iOS app that handles orders and pick-up to bypass the insane lines at the West Hollywood, Glendale, and Hollywood locations.
Cookie Shakes + Chicken Fried Steaks
Hopdoddy Burger Bar's December specials will stick to your gut, in a good way. Take the Cookie Butter Shake made with spiced cookies crushed into a buttery spread with spiced vanilla ice cream and topped with cinnamon sugar. There is an option to add a shot of booze in it if you're feeling extra "festive." In addition, the burger bar will also introduce a Chicken Fried Steak Burger mad of two Angus beef patties, chicken-fried in buttermilk batter with a dash of cayenne pepper and Frank's Red Hot sauce, topped with bacon, beef cream gravy and bread & butter pickles.
Finally, just a quick snapshot of the best thing we've eaten in the past week…
INTRO Art Gallery & Chef's Table is a new dining concept that's quitely been testing itself out over the past few weeks at a gallery space on Lankershim Blvd in North Hollywood. This past Friday was the first public dinner, and We Like L.A. had a chance to preview it the night before.
The experience is the brainchild of Chef Paul Shoemaker and curator Rob Ciancimino. The duo aims to craft an avant-garde yet approachable supper club that will attract angelenos from neighborhoods all over the city. The result is extremely promising.
Chef Shoemaker's resume reads like a list of "chef goals" with stints at Providence, Alain Ducasse, French Laundry, and Water Grill. He also earned a Michelin star for his time at Bastide. INTRO's menu puts the chef's skills on full display, with technical standouts such as a delicate Butter Poached Maine Lobster and Bone Marrow Ravioli, to playful inventions like a Foie Gras Dime Bag (yes, you read that right).
For a $125 price tag you'll get 12 courses (unique to each night) plus wine pairings. For the taste, variety, ambience, and service, this is one of the best high-end dining values in town.
Photographed below is the fresh scallop on top of baked avocado, yuzu ponzu, caviar & smoked sesame.