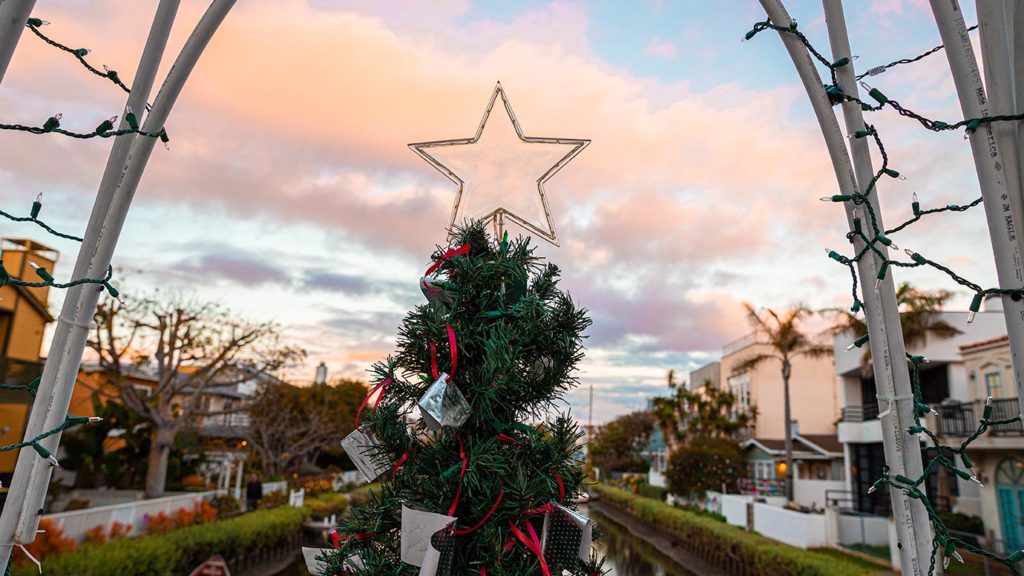 Today is Black Friday, which means a sizable portion of our readers have probably been up since dawn trying to score the best deals in town or on the internet. But sometimes the best deals don't mean the best presents, and that's where this guide comes in handy.
My goal this year, as in past editions, is to help you gift one-of-a-kind Los Angeles experiences and (mostly) locally sold products, from wine hikes and cheese clubs to hand tortilla presses and limited edition hot sauce. You know, things that show you gave a bit more thought than ordering an In-N-Out gift card (not that there's anything wrong with that!).
The list begins below starting with our speciality… things to do!
Experiences & Things To Do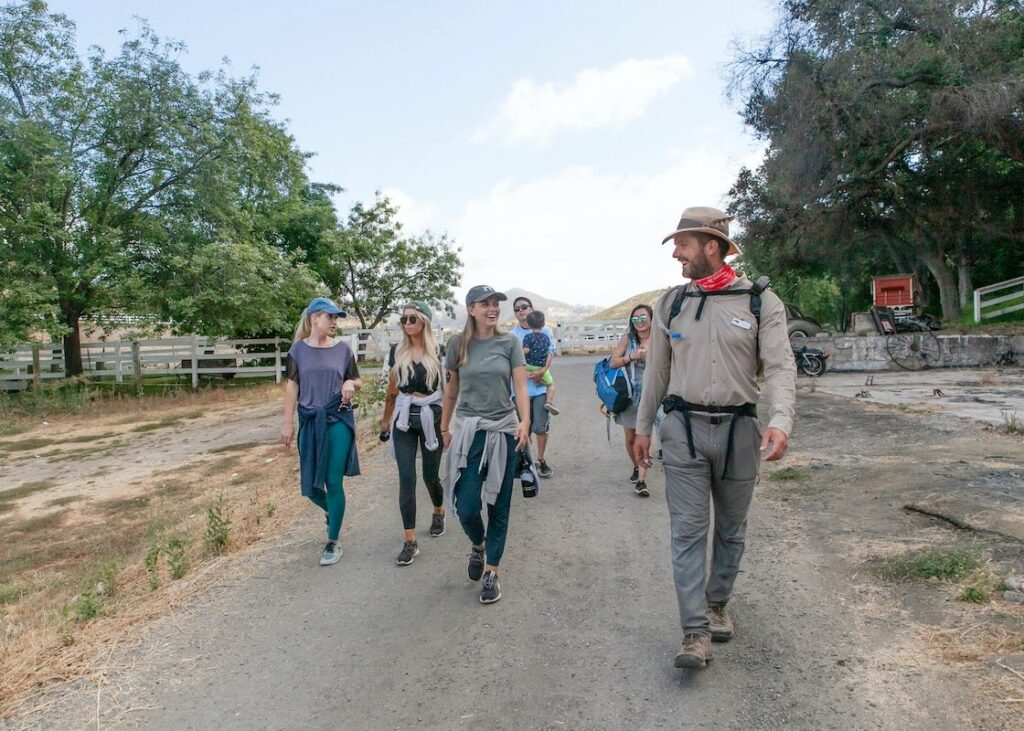 Malibu Wine Hike at Saddlerock Ranch
Want to spend more time with a friend? Consider booking a two hour wine hike for $49 a person at Saddlerock Ranch. Spend the day exploring the natural rock formations, and Cave of the Four Horsemen which holds Chumash Native American cave paintings before making your way through the grapevines of the Malibu vineyard. -> More info here
XCJ's "Dumpling Concierge"
The team that perfected the frozen soup dumpling (xiao long bao) have created a dumpling concierge service to help you gift an authentic dumpling experience to loved ones across the nation. Go big with The Whole Shebang option that comes with two bags of dumplings, a trio of sauces and a steamer basket. Shipping is free. Simply submit your name and email on the gift page and a XCJ team member will help you put a package together. Prices range $80-$100. More info here.
Enchanted Forrest of Light at Descanso Garden
Descanso Gardens' annual light show makes a great gift for families. The Enchanted Forrest of Light showcases a range of immersive and sometimes interactive illuminated installations in a one-mile walk. Tickets cost $34-$40 for non-member adults and children two and under are free. Runs daily through January 8, except for off-days on Thanksgiving, Christmas Eve, and Christmas Day. More info here.
Membership to the Cheese of the Month Club
Have a friend who's really into making charcuterie boards? Sign them up for cheese club! The Cheese Store of Beverly Hills has a three to six month cheese of the month membership for $40 per month. Each month three half-pound cuts of cheese are delivered to your door step. -> More info here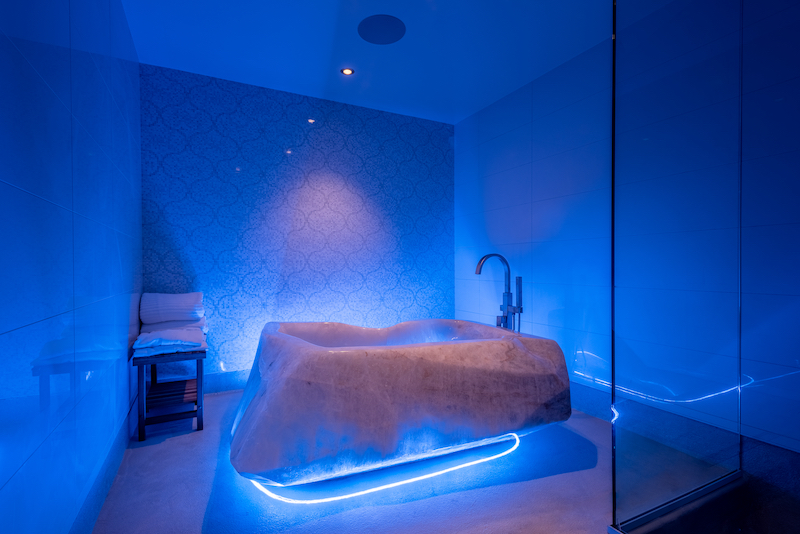 INTO ME SEA
Give the gift of relaxation and the art of doing nothing with a visit to IntoMeSea. Recharge with a soak inside a Galactic Crystal Intention Tub, detox in a red-light sauna or float your way to serenity inside one of their signature float suites. Prices vary, with some services like the sauna starting at $33 and the crystal soak at $88. More info here.
Wine Club Subscription at Vinovore
Support female wine makers by signing up a friend (or yourself) with a wine club subscription at Vinovore. Receive two to four bottles wines per month for $45. Customization is available for strictly red or white drinkers and if you like to be surprised there is a mixed wine option too. More info here.
Horseback riding with Malibu Riders
Malibu Riders holds guided rides across Malibu and Agoura Hills. There are several options including a 45-minute ride through Zuma Canyon with ocean views and an hour-long one near Paramount Ranch. Prices range $100 to $200. -> More info here
Cryo at Pause Studio
Do you have someone in your life who's into the latest wellness trends? Then the coolest (literally) gift you can give is a $40 session at Pause Studios Arctic Chamber. The chamber dips down to temperatures of -140 °F to -220 °F, and if nothing else, offers a fun mental challenge on top of the purported bodily benefits. If that sounds too chill, opt for an introductory float session starting at $69. And if you're considering a gift, for a limited time Pause is offering a free $20 bonus on gift card purchases of $100. Pause has locations in WeHo, Venice, and the South Bay. Get more info here.
Gifts & Goodies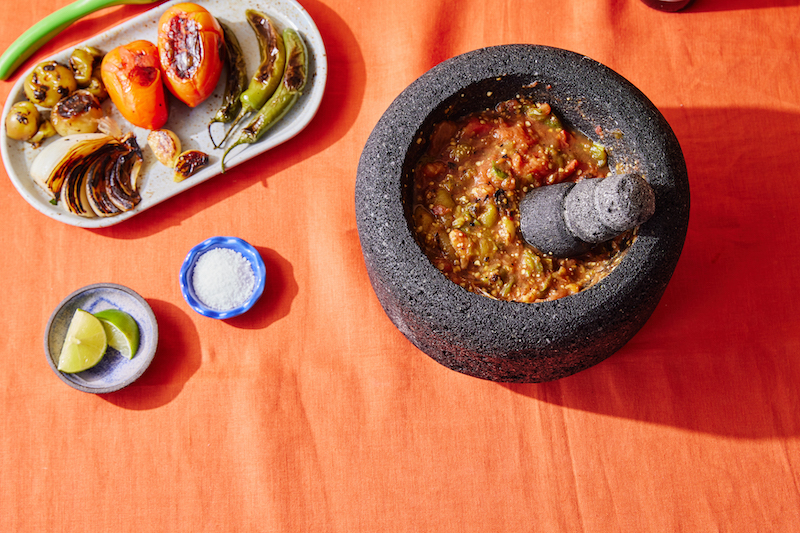 Masienda
Local Mexican food and cookware company Masienda partners with hundreds of traditional Oaxacan farmers to grow and source heirloom corn for its masa. This year the company is offering a number of tortilla starter kits, which include heirloom masas and hand tortilla presses. You can also buy Masienda founder Jorge Gaviria's book MASA, which teaches you the history and science behind the maize dough, and instructs you on how to use it at home. Masienda's shop even offers a gorgeous Molcajete (the traditional Mexican version of the mortar), made of fine-grained lava rock by artisan Don Enrique of San Salvador El Seco, Puebla. More info here.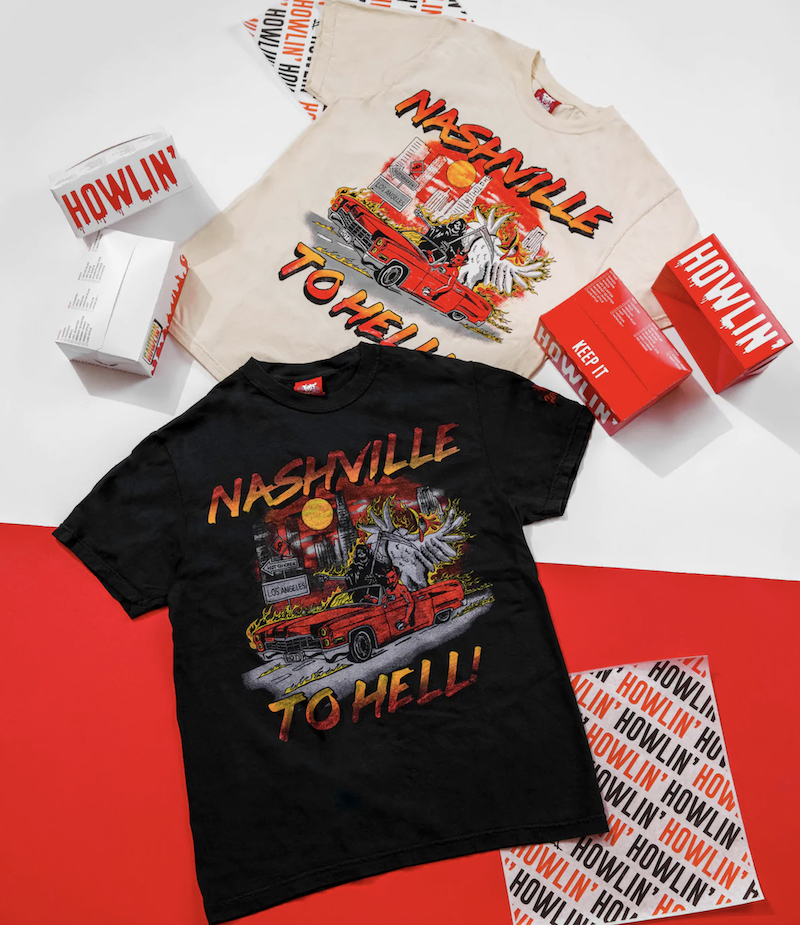 Howlin' Rays x Goodie Clothing Collab
California streetwear brand Goodie has teamed with hot chicken prevayer Howlin's Rays to create a scorching line of apparel that include tees, shorts, hats and socks. Prices ranges from $22 to $75. Our favorite is Nashville to Hell tee shirt ($50), which is soft washed and relaxed fit for a vintage feel. More info here.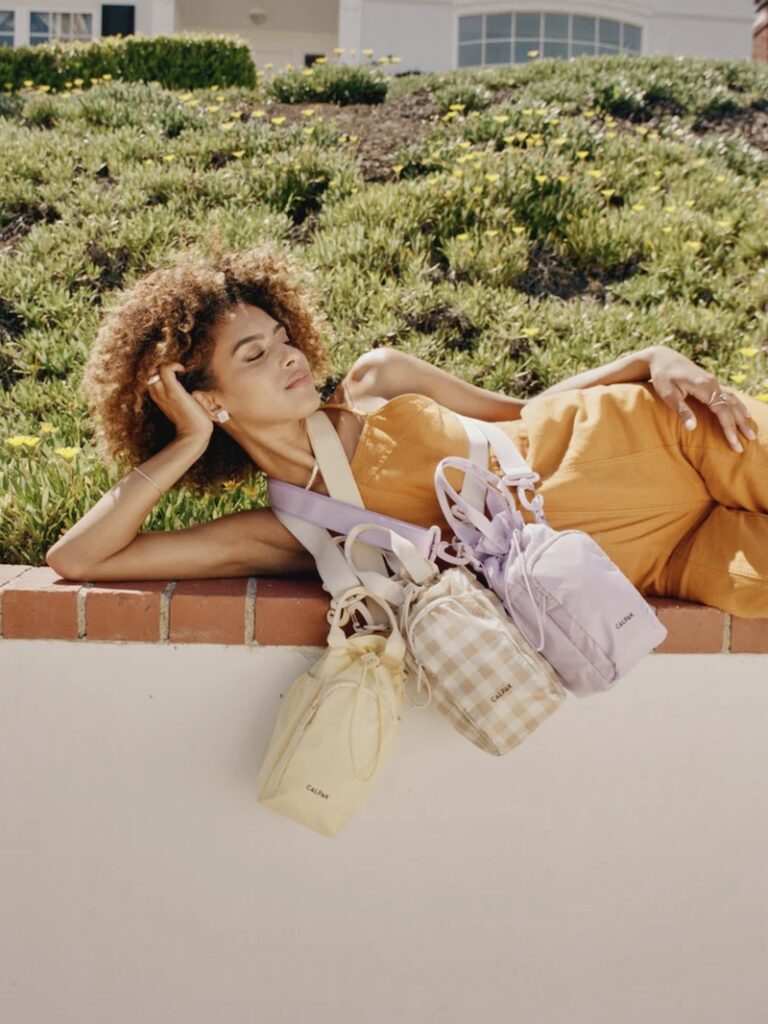 CALPAK
Any hiking buds on your gifting list? SoCal-based and family owned CALPAK recently released an adorable line of shoulder bags created to hold a water bottle. Made of water resistant ripstop nylon with and insulated interior and multiple pockets this bag is so practical you can easily use it off the trail in everyday life. The bag cost $42 and comes in multiple prints including unisex options. More info here.
Kiva
Kiva is one of the top edible brands in the country, and this year they've collaborated with local legends The Yeastie Boys on an Everything Bagel Seasoning Chocolate bar and released cannabis infused sour fruit chews with skate brand HUF. Both items cost $20 each and make great adult stocking stuffers. Kiva products can be shipped, delivered or picked up at select dispensaries. More info here.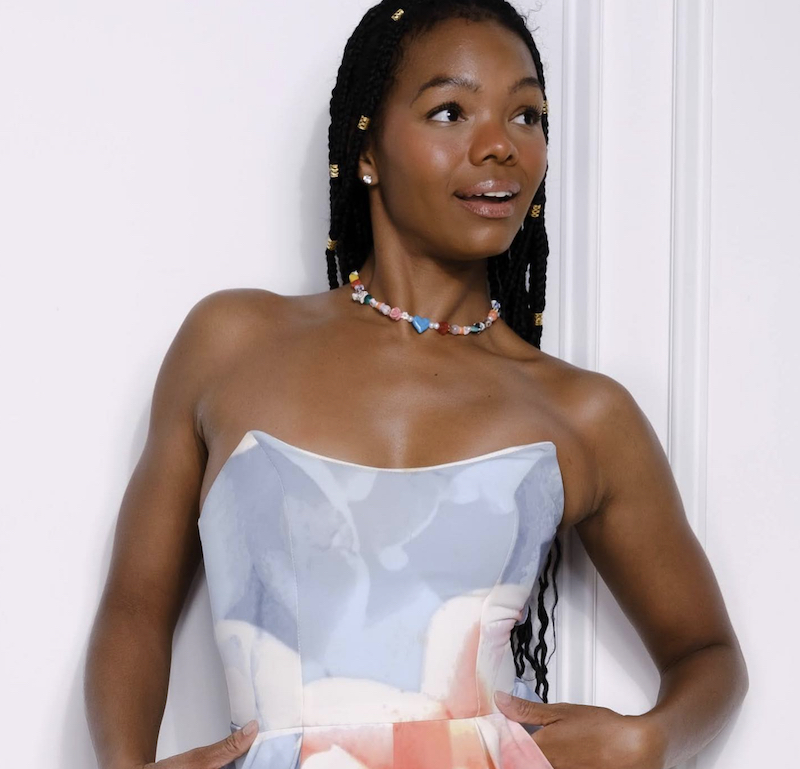 Cloud Haven Necklace
Cloud Haven creates whimsical handmade charm necklaces using 14k gold filled beads, freshwater pearls, and natural gemstones. The Dallas-based jewelry brand is tapping into the fashion worlds obsession with nostalgia through eye catching jewelry for the young at heart that's built to last a life time. Necklaces start at $110. A portions of all sales are donated to local and global animal welfare organizations. Cloud Haven provided us with a discount code for 25% off, use "WELIKELA" at check out. More info here.
Panettone from Eataly
For the holidays, Eataly put together a Panettone Guide to help folks find the perfect match. The Italian holiday cake dates back to the fifteenth century and have since come in many forms. The guide suggests specific Panettone's available at Eataly from moscato infused, chocolate baked to versions dotted with berries. Prices start at $25. More info here.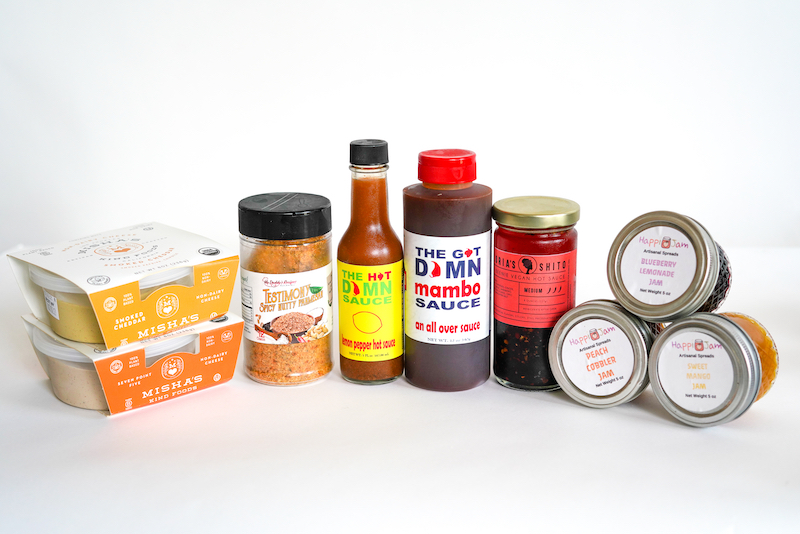 Prosperity Market Curated Gift Sets
Prosperity Market founders Kara Still and Carmen Dianne have curated a number of special gift sets featuring local Black-owned businesses. Themes include Flavor, Snack, Self Care, and Produce all priced between $45 to $55. Online ordering launches on Prosperity Market's website on November 25 and closes December 15. Local delivery (fee applies) and pick-up will be available on December 17. More info here.
Trejo's Tacos Limited-Edition Hot Sauce
For the holiday season Danny Trejo has created a limited-edition Trejo's Tacos hot sauce featuring the Trinidad Moruga Scorpion Pepper. Considered the second hottest pepper in the world, the Trinidad Moruga Scorpion Pepper clocks in at 2 million Scoville units. Only 1,000 signed and numbered bottles are available for purchase online for $75 and comes in a sleek box perfect for gifting. More info here.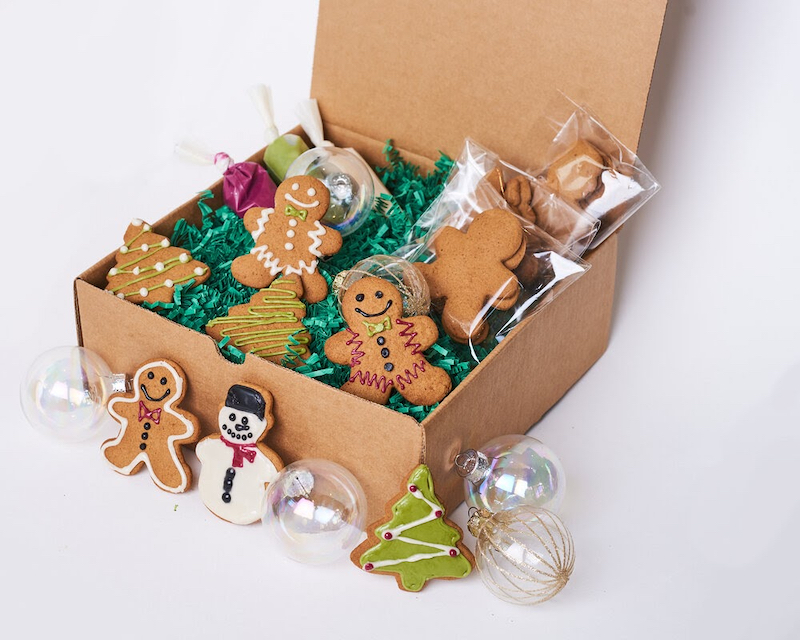 Holiday Gingerbread Cookie Kit from Café Gratitude
Café Gratitude's DIY Holiday Gingerbread Cookie Kits are back in stock starting December 7. The cookie kits are plant-based and gluten-free, made with natural and organic ingredients, free of artificial colorings and shortening. A great gift for a family with kids or adults who love crafts. Available online and in-store for $35. More info here.
LA Meekly's 365 Days of Los Angeles History Calendar
The L.A. history podcasters have created a new calendar for 2023 ($35), which lists an event from Los Angeles history for each corresponding day of the year, and features photos of iconic landmarks and viewing spots from around the city. If you know a history buff who wants to hang L.A. on their wall, this one is a solid gift. More info here.
Barker Wellness CBD Products
Got a Blink-182 fan on your list? Check out Travis Barker's wellness line of vegan and CBD products, which include a Muscle Therapy Balm ($65), snap tinctures ($4), or tasty gummies ($11-$65) to help aid sleeping to recovery. More info here.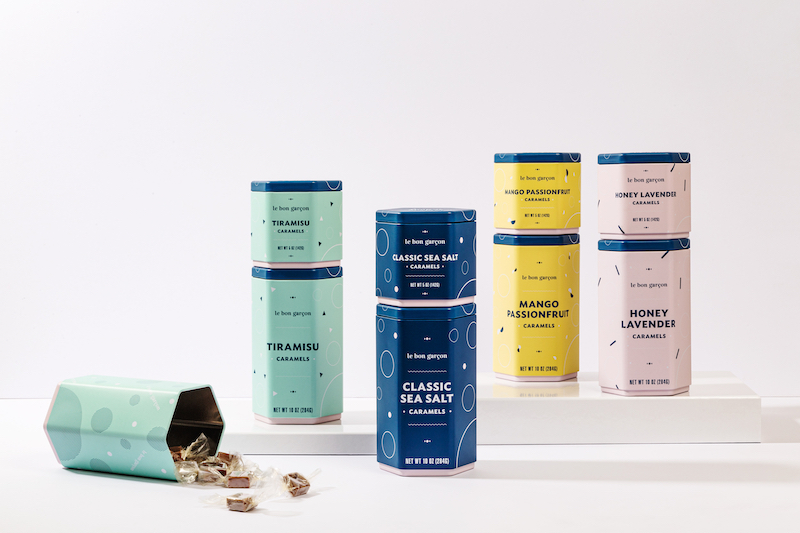 Le Bon Garçon
Los Angeles-based and AAPI-Owned caramel maker Le Bon Garçon have released eye catching gift tins just in time for the holidays. The Oprah's Favorite Things approved French style caramels come in classic sea salt, honey lavender to tiramisu and mango passionfruit. Tins start at $19. More info here.
ORLY
Local nail polish company ORLY has released a Lisa Frank collaboration featuring iconic characters on nail stickers and eye catching polishes. Prices range $11.99 to $12.50. You can also customize a nail polish color for $20 at their headquarters in West Hollywood for a personalized gift. You'll get to name the polish and it comes in a box. More info here.
---