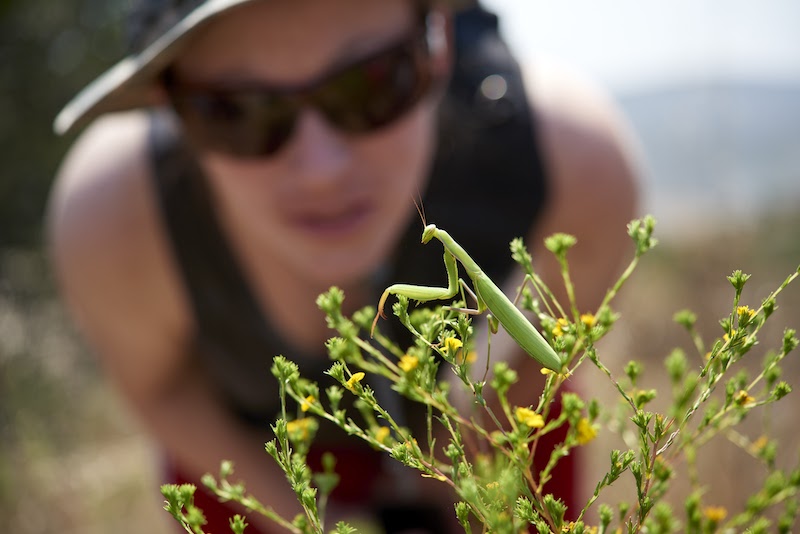 The annual City Nature Challenge invites people around the world to document plants and wildlife where they live, thus gathering useful biodiversity information. This year's event is still on, but there have been a few changes in light of the COVID-19 pandemic.
In addition to asking people to abide by state and county orders, the challenge will now be collective as opposed to competitive. Previously, participating cities would complete for the most total observations, the most observed species, or the most participants. This year, we're all in it together. Much like…well, everything else right now. If you're at home playing as many video games as I am, we've gone from PvP to co-op mode.
This year's challenge takes place in two parts. From April 24-27, you're invited to go outside and look for interesting plants, animals, insects, and signs of life (feathers, droppings, and so on). If you spot something, you've made an "observation." Take a picture and upload it to iNaturalist, including info about where you found it. From April 28-May 3, a group of people known as "identifiers" will work to figure out what's in your pictures.
"It's important to be physically distant, but socially engaged. While many must remain home at this time—our parks and public places closed—we can participate safely, right outside of our homes and connected digitally through iNaturalist and online," said Dr. Lori Bettison-Varga, president and executive director at the NHMLA, via a statement.
Bettison-Varga also noted that the City Nature Challenge is a great opportunity to lift spirits and boost "environmental optimism" in celebration of Earth Day's 50th Anniversary, coming up on April 22.
So, how do you capture nature when you're supposed to stay home? NHMLA has some tips: 
Explore your own yard, including plants, insects, and other wildlife 
Explore your own neighborhood, while remaining six feet away from other people
Check for observations along sidewalks and roads
Look up to see if you can spot birds in trees and power lines, or look down to find insects 
Learn how to make identifications online
There are also several virtual events you can join:
On April 14 at 1 p.m., check out a free webinar on how to use iNaturalist and how to take science photos. 
On Thursday, April 16 at 10:30 a.m., there will be another webinar covering the same topics with tips for families. 
On Thursday, April 30 at 7 p.m., log on for a Virtual ID Party where NHM staff and scientists will identify observations. Register here.
See all of their tips here. And, see Los Angeles County's challenge page here.
Please note that when you're outside, you should keep six feet between you and people outside of your household. You are not required to wear a facial covering unless visiting an essential business, but it couldn't hurt. Check out our guide on how to make or buy a good covering here.