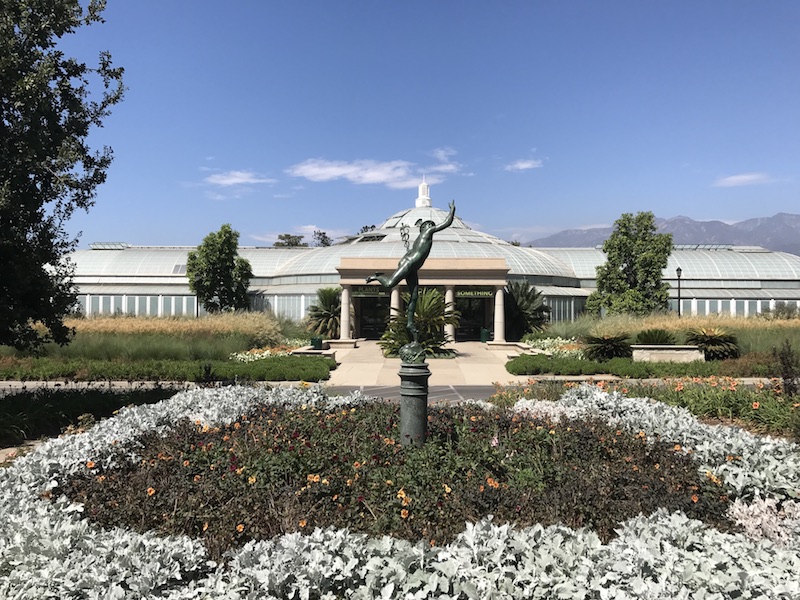 Things are steadily reopening in L.A. County, including some of the Huntington's indoor spaces. Next month, you'll be able to see a brand new exhibit and a newly restored painting.
The Huntington Library, Art Museum, and Botanical Gardens initially closed back in March of 2020. While its gardens have already reopened, the property's indoor galleries and spaces have been closed over for a year now. On April 17, guests will be able to visit the first floor of the Huntington Art Gallery, the MaryLou and George Boone Gallery, and a portion of the Virginia Steele Scott Galleries of American Art. 
Made in L.A. 2020: a version, which features 30 local artists from mediums including film, visual art, writing, and performance, is the latest exhibit. It comes in two parts, split between The Huntington and The Hammer Museum, and will remain on view at both museums through August 1.
The show is co-curated by Myriam Ben Salah and Lauren Mackler, with the Hammer's Ikechukwu Onyewuenyi as assistant curator of performance. According to a release, "the exhibition will highlight conceptual threads that connect the artists' works: entertainment both as a subject and a material; the genre and aesthetic of horror in contemporary practices; and the film and theater convention of the fourth wall, a device through which fiction is built and dismantled." Read more about Made in L.A. 2020: a version here.
Also on view is the recently restored The Blue Boy, Thomas Gainsborough's 18th-century portrait.
The Huntington's library and other galleries remain closed for now, but plans are underway to reopen them.
To visit, you'll need to purchase a ticket in advance online here. This will allow access to the gardens and open galleries. As capacity inside the gallery is limited, guests may have to wait in line for their turn to enter. Masks and temperature checks are required.