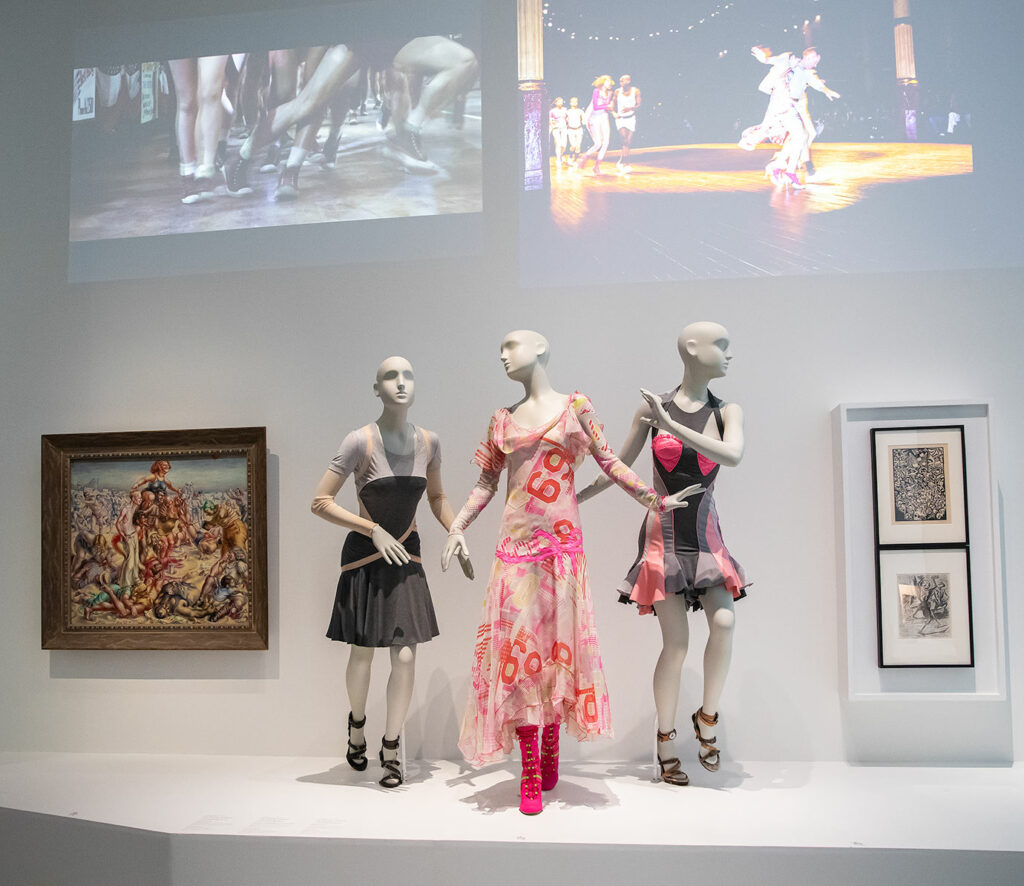 Over a two-decade career in fashion, Lee Alexander McQueen left an indelible mark on the industry before his life was cut tragically short by suicide in 2010. Now, for the first time on the West Coast, a large-scale exhibition of his work will be on display at the Los Angeles County Museum of Art starting this Sunday, April 24.
Lee Alexander McQueen: Mind, Mythos, Muse is assembled as more than a showcase of the late designer. Rather, it is a series of juxtapositions aimed to spur conversations on issues ranging from consumerism and climate change to social power and mortality.
These conversations take place through the lens of the exhibition's four main segments: Mythos; Fashioned Narratives; Evolution and Existence; Technique and Innovation. Each thematic section is broken down into two main components: McQueen's designs, and pieces from other non-fashion artists that share meaning and reference points.
The art chosen by LACMA to stand next to McQueen's designs spans centuries of history and culture. Portrait of Louis XIII, King of France, as a Boy finds itself next to McQueen's "Widows of Culloden" collection (Fall/Winter 2006-07). Examples from McQueen's "Deliverance" collection (Spring/Summer 2004) contrast clips from Sydney Pollock's They Shoot Horses, Don't They? One another wall, a massive photograph of the ocean by Andreas Gursky hangs next to a pair of dresses from McQueen's "Plato's Atlantis" (Spring/Summer 2010).
In total there are over 70 McQueen designs included in Mind, Mythos, Muse, many of which come courtesy of a gift made by L.A.-based collector Regina J. Drucker. Drucker's 2016 donation dramatically expanded LACMA's collection of McQueen, which it now says to be the largest held by any public institution in North America.
Lee Alexander McQueen: Mind, Mythos, Muse runs from April 24 to Oct. 9, 2022 at the Resnick Pavilion. Get a quick glimpse below from some shots we took at a press preview earlier today.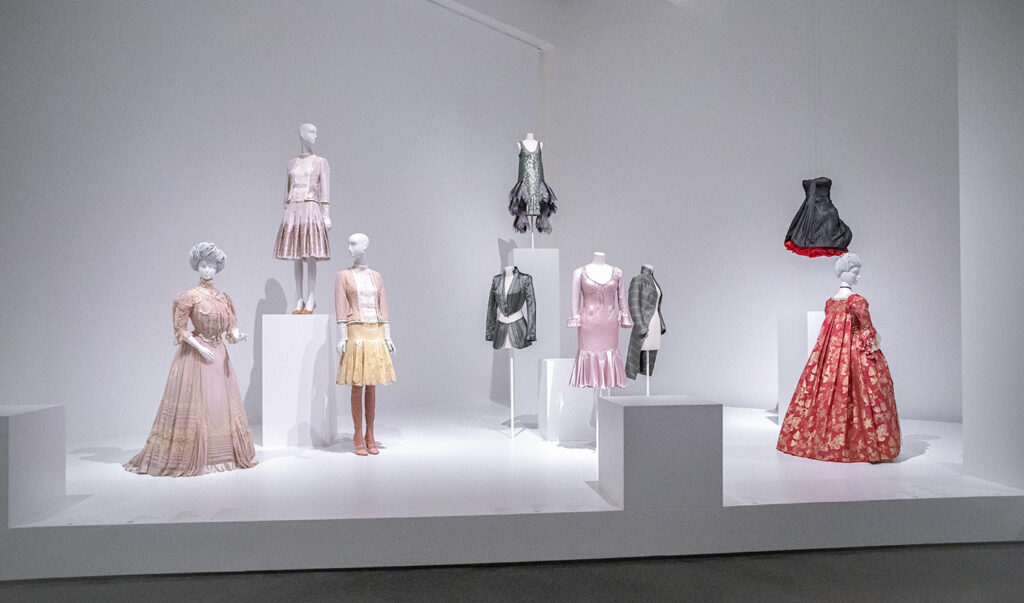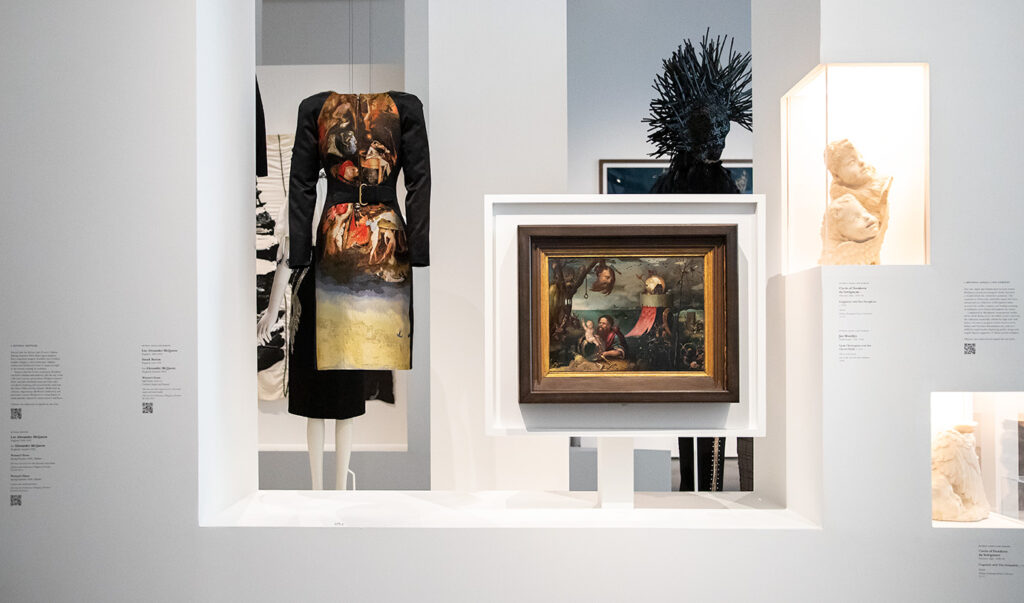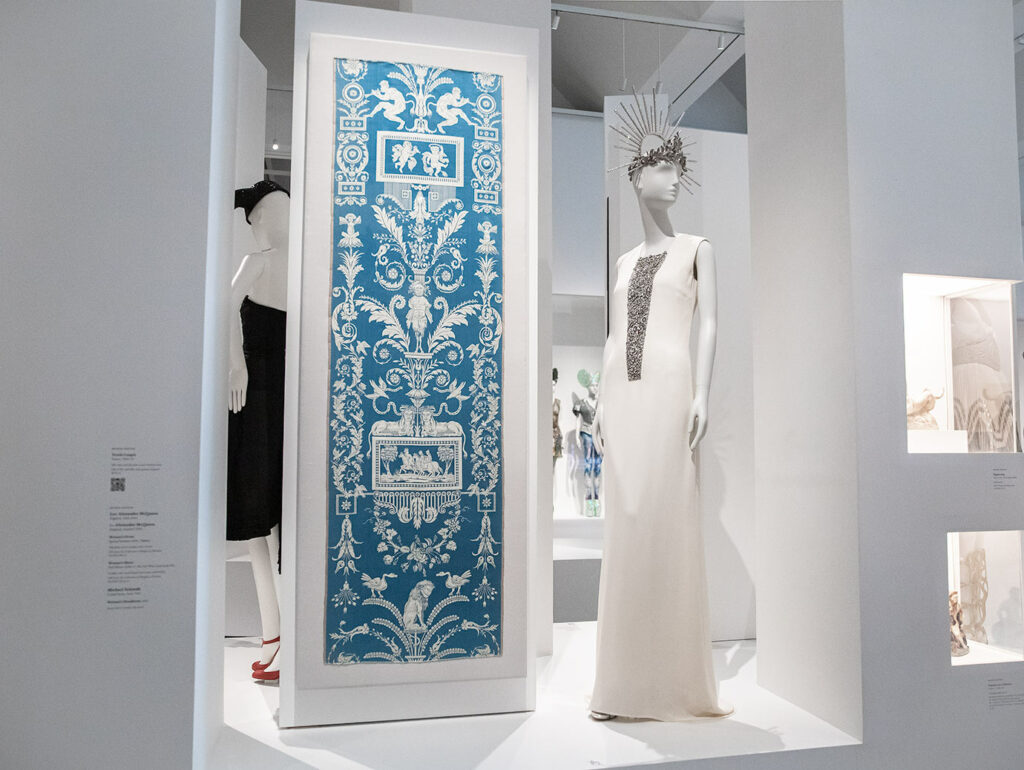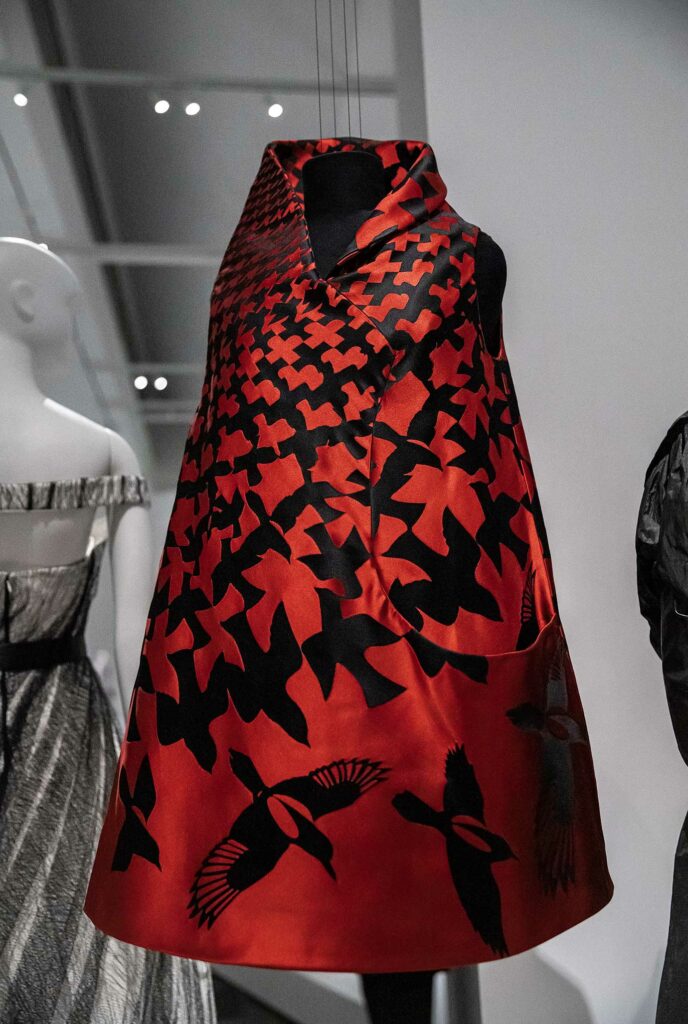 ---
LACMA is located at 5905 Wilshire Blvd, Los Angeles, CA. For L.A. County Residents, admission starts at $20 and is free after 3 p.m. on Monday through Friday.