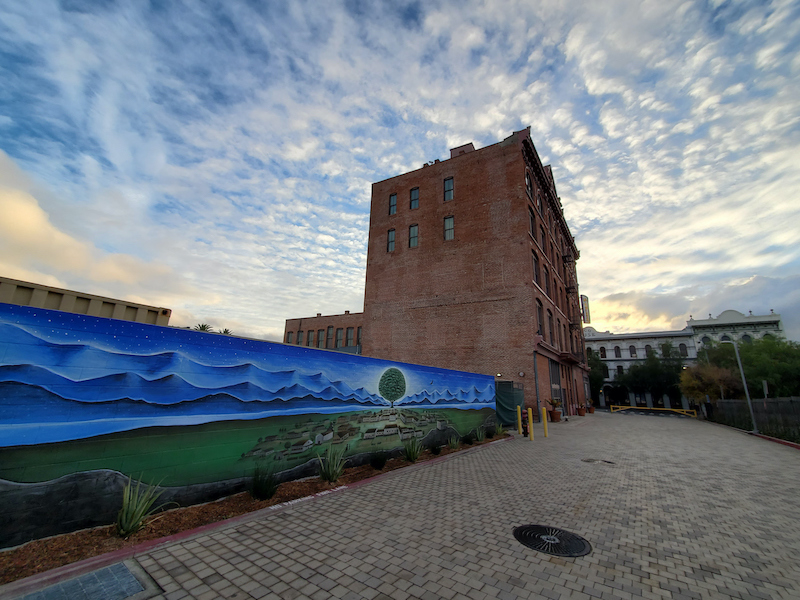 New week. New to-dos. New… you? Well, two out of three ain't bad!
This May 9-13 in Los Angeles, catch the return of old favorites at The Groundlings, King Lear at The Wallis, free Tuesday at LACMA and The Autry, a free meditation experience in DTLA, Summer of Salsa at LA Plaza, Rupaul's DragCon, and more. Get started planning your week below.
Things To Do
The Groundlings -> Two sketch-comedy mainstays are back at the The Groundlings this week. On Monday, queer improv show The Gale returns after two-year pandemic hiatus. Then on Friday and Saturday, catch The Completely Different Late Show, a raucous 80-minute show by The Groundlings Main Company that gets more outrageous the closer it gets to midnight. Tickets for either show are $18. Get more info here.
1982: The Summer of Movies -> What did the blockbuster look like 40 years ago? American Cinematheque takes you back to the summer of 1982 with a slate of classic film screenings that continues through May 13. This week the series includes screenings of Rocky III, The Beastmaster, Blade Runner, and a double-feature of Night Shift and Dead Men Don't Wear Plaid. GA tickets are $13. More info here.
King Lear at The Wallis -> This Tuesday at The Wallis, a new production of Shakespeare's King Lear debuts featuring actor Joe Morton (ABC's "Scandal," the legendary Brother from Another Planet, Netflix's "The Politician") in the title role. Preview performances run from May 10-13, with shows continuing on select dates through June 5. Tickets for some performances are as low as $29. More info here.
Life & Thyme AAPI Panel at The Bradbury -> Life & Thyme presents a panel on "How The AAPI Community Crafted Los Angeles' Culinary Character" at NeueHouse Bradbury on Tuesday, May 10 at 7 p.m. Moderated by Antonio Diaz, founder and editor in chief of Life & Thyme the panel includes Chef and Red Boat Fish Sauce founder Diep Tran, Tuan Lee of beverage company Vervet, Lydia Lin of Steep LA, a modern tea house in Chinatown and David Wynn of the Kensho Group. The panel will be followed by a DJ set by DJ Mish. RVSP is free, more info here. 
L.A. Underwater: The Prehistoric Sea Beneath Us -> The newest exhibition at the Natural History Museum focuses on L.A.'s prehistoric past, when much of the land we see together was covered by ocean, and sea creatures. Included with general admission to NHM, which starts at $15 for adults. More info here.
Free Tuesdays at LAMCA & The Autry -> Both the LACMA and The Autry offer free admission on the second Tuesday of every month. Remember if you want to see more museum freebie options for the month, check out our cheatsheet here.
Lee Alexander McQueen: Mind, Mythos, Muse -> The first west coast display of the iconic fashion designer's works is now in exhibition at the Los Angeles County Museum of Art . Mind, Mythos, Muse examines McQueen's artistic legacy through a display of garments from the Collection of Regina J. Drucker alongside artworks from LACMA's permanent collection. Runs through Oct. 9. LACMA is open Thursday to Tuesday. More info here.
Is This What Direct Democracy Looks Like? -> Do ballot initiatives and recall elections in our state work like they're supposed to? Are they avenues for direct action, or are have they become tools of the elite? Tackling these issues this Wednesday, Zócalo Public Square welcomes California Secretary of State Shirley Weber as part special panel discussion hosted at the ASU California Center in DTLA. Free to attend, and includes a post-talk reception with complimentary beverages. More info here.
Art Battle LA -> Art Battle LA returns to Wisdome.LA in the Arts District this Wednesday, with competitors testing their skills to create 20-minute masterpieces, which are then voted on by the attendees to see who moves on. GA tickets are $35. More info here.
Othership x ALTA: A Journey through Inner Space -> This Wednesday, head to the Green Street Building in DTLA for a meditation experience unlike any other at Othership x ALTA: A Journey through Inner Space. Expect an evening of intention setting, vocal toning, breathwork, somatic release, aromatherapy, and more. Samples of Mojo Microdose functional mushroom gummies will be provided during the session as well as terpene-infused, zero-proof cocktails by Gusto Green, the flagship restaurant of the Green Street Building. Best part? Tickets are complimentary. RSVP here.
Frederick Hammersley: Out of the Blue -> This Wednesday at Venice's L.A Louver gallery, a new exhibition opens which surveys the work American abstract painter Frederick Hammersley over a near 40-year time span starting from 1945. L.A. Louver is open Tuesday-Saturday, from 10 a.m. to 6 p.m. Frederick Hammersley: Out of the Blue will be on display through July 15. More info here.
Summer of Salsa at LA Plaza -> LA Plaza de Cultura y Artes is bringing back their summer salsa series starting this Friday, as Summer of Salsa presents the  Afro-Cuban rhythms of Ricardo Lemvo and Makina Loka, along with DJ Robby. The series continues every second Friday of the month through SeptemberEvent starts at 6 p.m. Free to attend. More info here.
Memories From Childhood Art Show -> On Friday, Chunky Paper will host a "Memories From Childhood Art Show" featuring original works and merch from over 20 AAPI artists. The opening night takes place 7 to 9:30 p.m. Light snacks and refreshments will be served. RSVP here.
Create to Destress -> On Fridays in May, artist Carmela Morales leads special workshops on making personalized embroidered canvas bags as a way to destress, spur mental health conversations, and learn a new skill. The sessions run from 5 to 7 p.m. in Virginia Avenue Park in Santa Monica, and are free to attend. The workshops are part of the month-long We Rise 2022 event series, which aims to reshape mental health treatment by promoting awareness and increasing community access to health and wellness resources. More info here.
RuPaul's DragCon -> Starting this Friday at the L.A. Convention Center, Expect three days of all things drag via a series of panels, photo ops, meet-and-greets, shopping, performances, and DJ sets, plus plenty of face time from the stars of RuPaul's Drag Race seasons 12 and 13, and RuPaul's Drag Race All Stars season 6. Single day tickets range from $40 to $50. More info here.
Jazz at LACMA -> This Friday at 6 p.m., the Los Angeles County Museum of Art welcomes the Sam Hirsh Trio to the Smidt Welcome Plaza as part of the ongoing Jazz at LACMA series, which continues every Friday evening through June 24. Admission is free, however seating is limited and first come, first served. More info here.
Cabaret Macabre -> The latest racy horror entry from Zombie Joe's Underground Theatre Group is Cabaret Macabre (written and directed by Brittany DeWeese), which runs on Fridays and Saturdays through May 28. Ticket are $20 if you purchase in advance. More info here.
Smoochy & Allie Double Bill -> A pair of one-woman shows run as a double-bill at the Hudson Theatre this Friday and Saturday night. Smoochy Girl (written/performed by Aidan Rees) and Allie v. The Abstinence Pledge (written/performed by Alesia Etinoff) are both heavy on the mommy-issues, but might just be the raw post-Mother's Day performances you're in the market for. Tickets are $15, with a portion of the proceeds going to the DC Abortion Fund. More info here.
Dining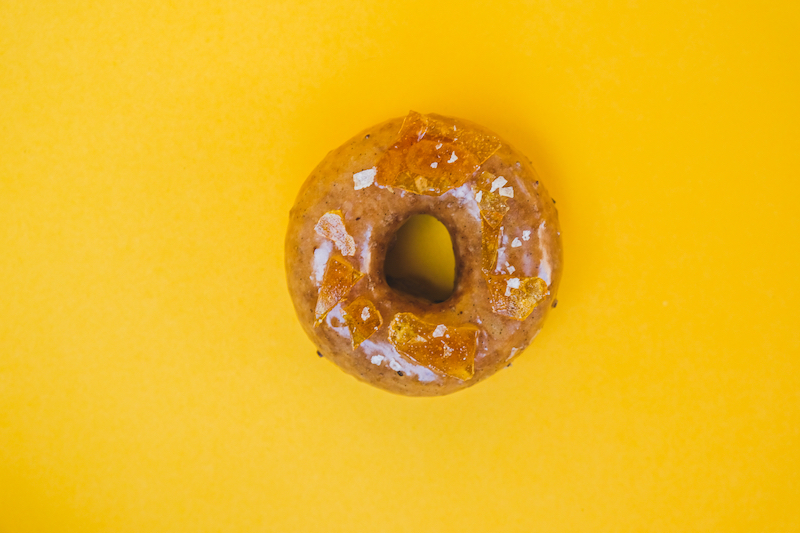 Holey Grail Donuts Collab -> Popular Hawaiian donut spot Holey Grail Donuts comes to The Platform in Culver City for a special collaboration with cookbook authors Alexis DeBoschneck and Rick Martinez on two exclusive donut creations. From May 5-19, the public can get a taste of Alexis' Salted Maple Vanilla Pot de Creme Donut made with locally-grown and ethically-sourced Hawaiian vanilla and flaky sea salt. Then from May 18-31, Rick's Raspberry Coconut Tres Leche Donut will be featured at Holey Grail. 
Brewer Block Party -> On Tuesday, May 10, OTOTO Owners Courtney Kaplan and Chef Charles Namba will host six sake brewers from Japan for their first ever Brewer Block Party. The ticketed event cost $60 a person and includes pours of up to 12 different bottlings and a selection of snacks like mini chicken katsu sandos, gobo chips and curried crab salad. 
Edible Schoolyard Project's Spring Celebration -> Alice Water's non-profit Edible Schoolyard Project's 10th annual Spring Celebration takes place this Tuesday. The virtual celebration will feature guerrilla gardener Ron Finley, chef Gabriela Cámara, award-winning musician Jack Johnson and more. Tickets start at $25 with some ticket packages to include an assortment of Chez Panisse pantry staples (oils, vinegars, spices, anchovies, wine and beautifully crafted kitchen tools).
---
Any notes or corrections? Want to suggest an event we should add to an upcoming list? Hit us up at [email protected].
---
Want to get the best things to do in L.A. sent straight to your inbox? Join over 60,000 Angelenos who subscriber to our twice weekly email newsletter!
By subscribing, you agree to our terms of use and privacy policy and consent to receive emails from We Like L.A. about news, events, offers, and partner promotions.