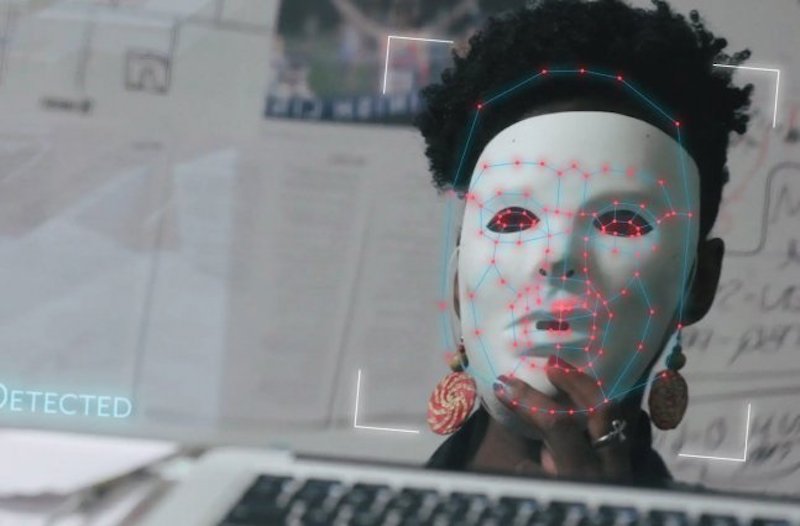 We used to tell you about all the things you could go out and do in Los Angeles on a daily, weekly, and monthly basis. Then, COVID-19 changed life for all of us, in a thousand small and massive ways. Until the pandemic is behind us, we'll post events that adhere to Public Health's current protocols—including plenty of at-home and online events—every Monday and Thursday. We hope they keep you busy, make you laugh, teach you something, or help you feel less alone.
This week, we've got a Cantonese cooking class, a virtual poetry reading, sound baths and meditations, and more. Have something you want to submit for next week? Hit us up: [email protected].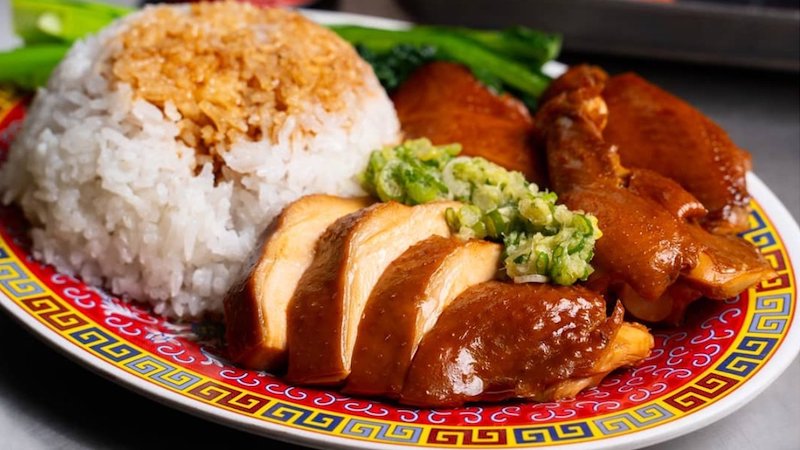 At-Home & Online Events
The Fowler Museum at UCLA's Global Cuisine Cooking Lessons welcomes Chef Johnny Lee of Pearl River Delta for a free virtual Cantonese cooking class on Jan. 26. Lee will teach you how to make his famous Soy Sauce Chicken with Ginger Scallion Sauce. The ingredient list will be sent upon RSVP.
Join Amanda Gorman, the country's first National Youth Poet Laureate, and the Library Foundation of Los Angeles for Lift Every Voice: Why African American Poetry Matters. The virtual poetry event on Jan. 28 will include readings from African American Poetry: 250 Years of Struggle & Song, an anthology edited by Kevin Young, director of the Smithsonian's National Museum of African American History and poetry editor for The New Yorker. The event also features Robin Coste Lewis and Safiya Sinclair, and music from Kris Bowers. Admission is free, but you can purchase a $50 ticket that includes a copy of Young's book and benefits LFLA.
Chunky Paper is hosting a pop-up in Chinatown from Jan. 25 through Feb. 15, just in time for Chinese New Year (Feb. 12). Discover seriously adorable, handmade red envelopes in the shape of boba tea, Dodgers baseball caps, and more. Stop by the pop-up or shop online.
The Hammer Museum presents a free conversation with Koa Beck and Julia Serano on Jan. 28 about the shortcomings of mainstream feminism and the potential for solidarity. Koa Beck is the author of White Feminism: From the Suffragettes to Influencers and Who They Leave Behind. Julia Serano is an author and activist.
Acclaimed storytelling series The Moth returns as a socially distant, online event on Jan. 27. Storytellers will share tales about hazardous turns and joyous curves.
The Laugh Factory presents Live Virtual Comedy on Jan. 28 hosted by Tehran with Erik Griffin and more. Tickets are $15-$20.
Welcoming a new pet into your home? Take a free webinar on Basic Pet Care with the ASPCA on Jan. 27.
The International Documentary Association (IDA) hosts free film screenings and filmmaker Q&As Jan. 25-28. View the full schedule here.
Take a free one-hour Virtual Sound Bath Meditation hosted by House of Profound on Jan. 28
Join Casey Schreiner, author of Discover Griffith Park: A Local's Guide, on Jan. 26 for some insight into the 4,300-acre park. The discussion is free to join but if you would like to purchase Casey's book, the event has partnered with Chevalier's Books for signed copies.
The Hammer Museum takes its 30-minute Mindful Awareness Meditation series online via Zoom on Jan. 28 at 12:30 p.m.
LA Plaza de Cultura y Artes presents "Coffee and Cold Brew with Cafe Cafe Mobile Coffee" on Jan. 25 at 3 p.m. on Zoom. Cafe Cafe Mobile Coffee will demonstrate how to choose the right coffee, brew it in a French press, and prepare cold brew. Register here.
The Armory Show / L.A. Louver presents Virtual Armory Live | The Caddy Court: A Reflection on the Justice System on Jan. 28 at 10 a.m. on Zoom. The virtual discussion features moderator Hunter Drohojowska-Philp (journalist, art critic, and author of Rebels in Paradise: The Los Angeles Art Scene in the 1960s), Anne Ellegood (Good Works Executive Director, Institute of Contemporary Art, Los Angeles), and Nina Totenberg (American legal affairs correspondent for NPR, specialist in the affairs and politics of the SCOTUS). They will discuss "The Caddy Court," Ed and Nancy Kienholz's iconic assemblage from 1986. Register here.
The City of West Hollywood's next WeHo Sounds concert is on Jan. 29 at 6 p.m. featuring Katalyst. Join free here.
On Jan. 27 at 5 p.m., join The City of West Hollywood's Human Rights Speaker Series for a discussion about Disclosure, Netflix's documentary about Hollywood's impact on the trans community. Panelists include Sam Feder, Laverne Cox, Drian Juarez, and Alexis Sanchez. Free with RSVP.
National Young Artists Week is Jan. 25-30. It's a virtual showcase of young artists across the country in mediums including voice, theater, dance, film, writing, and music. RSVP here.
The Music Center and dublab present A Quiet Scene: L.A., a free film competition and screening initiative. Anyone can submit a short film that is "an authentic reflection of Los Angeles during current times," which must be paired with and filmed in duration to one of the seven tracks featured on the Roger and Brian Eno EP Luminous. Submissions are open at filmfreeway.com/AQuietSceneLA from Jan. 22 through Feb. 21.
From The Wallis' Sorting Room Sessions comes Jacob Jonas The Company's Films.Dance, a collection of 15 short dance films shot throughout the pandemic. The first launches on Jan. 25 and the rest will roll out weekly.
Skylight Books hosts a conversation with author Lavender Suarez (Transcendent Waves) and artist Bibbe Hansen on Jan. 26 at 6:30 p.m. Transcendent Waves is described as "equal parts how-to guide and contemplative workbook, Suarez explores how sound healing and intentional listening can unlock moments of mindfulness and creativity." Register here.
UCLA's Center for the Art of Performance (CAP UCLA) presents the fourth installment of L.A. Omnibus with Omar Offendum and Thanks Joey. Omar Offendum is a Syrian-American rapper and spoken word artist known for his unique blend of Hip-Hop & Arabic poetry. Thanks Joey is a music producer and independent multimedia arts label owner from Brooklyn, New York. The conversation will stream on Jan. 28 at 7 p.m. on CAP UCLA Online.
The Los Angeles Professional Chapter of Engineers Without Borders is hosting a trivia event to raise funds for its next project in Guatemala on Jan. 27 at 6 p.m. $5 suggested donation.
Holocaust Remembrance is a four-day virtual festival of events beginning on Holocaust Remembrance Day (Jan. 27) presented by New West Symphony. Programming kicks off with "Never Forgot" on Jan. 27 at 7 p.m., featuring interviews with Celina Biniaz, the youngest of Schindler's List survivors, and the Violins of Hope Los Angeles Chair Susanne Reyto, along with a showing of a "Violins of Hope" documentary. Tickets are $25. See the complete schedule here.
The Museum of Unnatural History in Chicago presents The Kingdom of Slovenia, a virtual tour through a fantastical world populated by sentient foods. Described as "part theme park ride, part role-playing game," groups of 4-8 will explore the land's agricultural and mythical history and make choices that impact their tour guides and Slovenia's citizens. Tickets are available on a sliding scale from $1-$15 here. Open Fridays through Sundays through Feb. 21.
The Broad's new three-part video series Time Decorated: The Musical Influences of Jean-Michel Basquiat explore the artist's connection to genres including Jazz, Bebop, Punk, No Wave, and Hip-Hop. The first episode, Jazz and Bebop, launched Jan. 21 and features L.A. jazz musician Terrace Martin and Quincy Jones. Check it out here.
The Skirball presents the Tightrope: Americans Reaching for Hope Jan. 21–May 31. The online exhibit is based on the New York Times bestselling book by Pulitzer Prize–winning journalists Nicholas D. Kristof and Sheryl WuDunn and features images of America's most complex problems captured by photojournalist Lynsey Addario.
LA County Library's Parent-Ade is a series of virtual programs to help parents handle distance learning. Programs are offered every Wednesday at 4 p.m. in English and at 5 p.m. in Spanish on Webex. They include topics such as "Socially Distant Adventures," "Staying Connected with Family & Friends," and "Balancing Work and Home." Find more info here.
RE:Her's Food Festival, highlights over 100 women-owned businesses in Los Angeles and beyond from Jan. 21-30 through exclusive takeout meals, dozens of menu collaborations, special offers, and panel conversations by and for women. View a list of events here.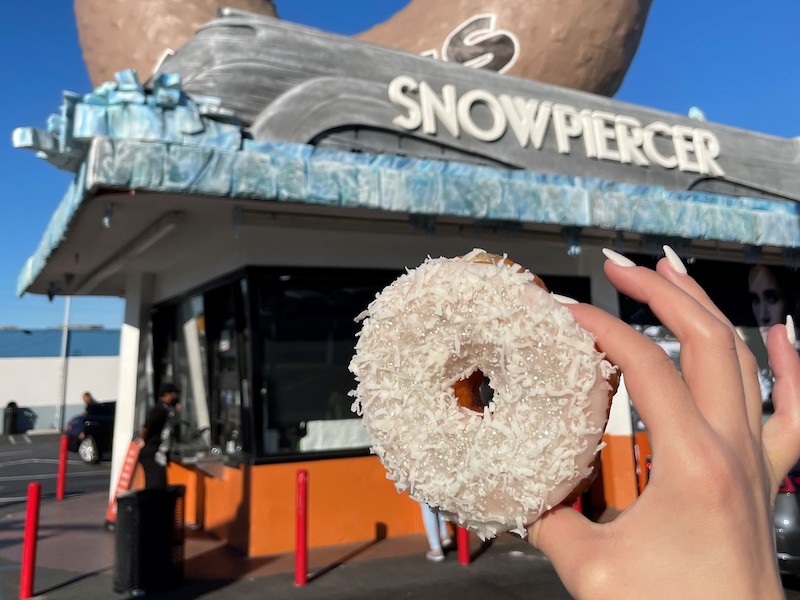 Pickup & Delivery
Pasadena's annual Cheeseburger Week returns Jan. 24-30 with 40 participating restaurants including The Raymond, Pie 'n Burger, Hummus Labs, Bone Kettle, and more. Find special offers, new burgers, and deals available for takeout.
Tam O'Shanter's annual celebration honoring the birthday of Scottish poet and "The Tam O'Shanter" author Rabbie Burns is a longstanding tradition at the Atwater Village restaurant. This year, you can join the virtual festival on Jan. 25 or Jan. 26. Reserve your feast (starting at $65) and whiskey flights online.
101 Coffee Shop will pop up at Little Dom's in Los Feliz, featuring popular menu items one last time before the beloved diner bids farewell forever. Available for takeout over the phone or delivery through DoorDash or Caviar Jan. 26 through Feb. 7.
Get a taste of Southern French cuisine this week when Lucques Cassoulet Night returns Jan. 29-30. The cassoulet is accompanied by greens, a baguette, and a gateau basque for dessert. An order for two is $65, $125 to feed four. Available on Tock.
Apollonia's Pizzeria's off-menu square pizzas are now available to reserve online for takeout. The signature pie is surrounded by a crown of crispy cheese and topped with goods like pepperoni and squash blossoms.
Chef Jordan Kahn released a new "Vespertine At Home" experience, placing emphasis on atmosphere. The eight-course menu includes organic roasted chicken, velvet white carrot soup, and hand-rolled cinnamon buns with woodruff and dried peach. Chef Kahn has also curated an Atmospheric Box that will accompany each order. The box includes items like flatware, linens, incense, and other elements to provide guests with a unique Vespertine experience in their own homes. Each package is $245 and serves two people. Available Friday through Sunday from Jan. 22 through Feb. 7. Order on Tock for pickup from Vespertine in Culver City.
Through Jan. 27, Randy's Donuts in Inglewood is hosting a Snowpiercer takeover with fun photo ops and a free vanilla raised donut with coconut shavings for the first 100 guests (otherwise, $2.85 each).