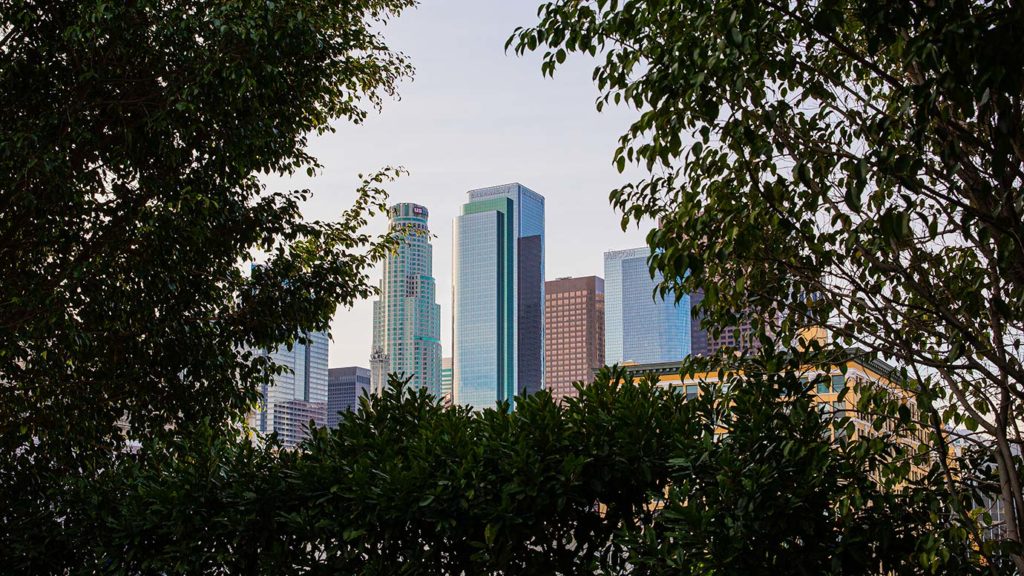 We used to tell you about all the things you could go out and do in Los Angeles on a daily, weekly, and monthly basis. Then, COVID-19 changed life for all of us, in a thousand small and massive ways. Until the pandemic is behind us, we'll post events that adhere to Public Health's current protocols—including plenty of at-home and online events—every Monday and Thursday. We hope they keep you busy, make you laugh, teach you something, or help you feel less alone.
This week, we've got art talks, a class on how to make vegan flan, team trivia, fitness classes, Modernism Week online, and more. Have something you want to submit for next week? Hit us up: tips@welikela.com.
At-Home & Online Events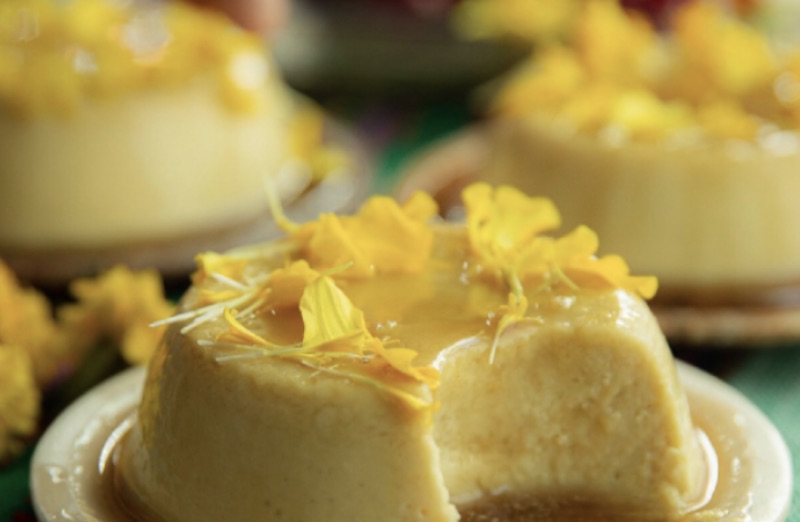 Cooking with LACMA presents Vegan Coconut Flan with Jocelyn Ramirez of plant-based Mexican food company Todo Verde on Feb. 9. The live cook-along is inspired by Frida Kahlo's painting Weeping Coconuts (Cocos gimientes). Free to join, register here.
On Feb. 11, The Los Angeles Public Library's LA Made series presents a free performance by Mariachi Arcoiris de Los Angeles, the world's first LGBTQ+ mariachi, followed by a Q&A with the director.
Join Fulton Leroy Washington (aka MR. WASH) in conversation with Made in L.A. 2020 assistant curator of performance Ikechukwu Onyewuenyi on Feb. 11. They'll talk about MR. WASH's painting practices, his portraits of public figures, and individuals the artist met while incarcerated.
Modernism Week, Palm Springs' premier midcentury architecture and design event, is virtual this year (Feb. 1-28) with an array of online experiences you can stream safely at home.
American Cinematheque presents a free discussion with Boys State directors Amanda McBaine, Jesse Moss, and subjects of the Sundance Grand Jury Prize-winning documentary, Steve Garza and René Otero, on Feb. 11.
USC Visions and Voices presents a live online performance (Feb. 9) of "The Just and the Blind," a powerful multimedia event that combines music, dance, spoken word, and film to explore racism in America from the perspective of fathers of Black and Brown sons. An audience Q&A with the artists follows the event.
Join The Skirball on Feb. 11 for a lively discussion with three award-winning, LA-based cartoonists: Lalo Alcaraz (La Cucaracha), Darrin Bell (Candorville), and David Glenn Brown (Los Angeles Sentinel), in conversation with Pulitzer Prize-winning journalist Patt Morrison of the Los Angeles Times. The discussion will be followed by a Q&A with the artists.
The Watts Branch of the LAPL will celebrate African American Heritage Month on Feb. 10 with a free virtual event featuring a reading of Thank you, Omu, followed by a discussion on where to find Nigerian cuisine in Los Angeles and an exploration of your family's traditions through the art of collage.
Take a free virtual stress-busting mat pilates class on Feb. 9 at noon. No experience necessary.
Angel City Brewery's Broken Hearts Circus is online this year, featuring virtual vaudeville performances from sword swallowers, jugglers, wire walkers, magicians, aerialists, and more. As you watch here, enjoy a kit from Angel City that includes a 6-pack of Pinot Grisette, a bottle of Puncheon the Fresh, a bottle of Barreljuice, two Teku glasses, playing cards, clown noses, candy heart pops, popcorn, and more ($65). Though the circus isn't until Feb. 13-15, you'll need to order your kit today (Feb. 8) if you want delivery, or you can pick them up until Feb. 14.
On Feb. 11 Zocalo Public Square and the University of Toronto present The World We Want, an event series exploring our current societal, political, and economic challenges and how we might emerge from the current moment. This week's topic is "What Would a New Cold War Mean for the World?" Register here.
From LA Plaza de Cultura y Artes this week comes a talk on how art can survive the pandemic on Feb. 10 at 7 p.m. Per a release: "Join us on Zoom and Facebook Live for a conversation with Kathy Gallegos, Founding Executive and Artistic Director at Avenue 50 Studio, and Michael Centeno, Executive Director of Tía Chucha's Centro Cultural & Bookstore. Learn how these two vital art and cultural centers are responding to the pandemic by maintaining social connectivity between artists and authors and the community via virtual exhibitions and book clubs, live artist talks and author readings, podcasts and more." Register to view on Zoom or watch on Facebook.
L.A. Louver presents the online exhibition, Leon Kossoff: Drawn from Revelry starting Feb. 11. Per a release: "Kossoff had a lifelong practice of drawing from the Old Masters, most often in the galleries of London's National Gallery. He stated that "working from the Old Masters opens doors for you to go on with your own work…," and as such he studied the classics intently and methodically. The focus in this presentation is on The Triumph of Pan and Bacchanal Before a Herm, two series of images that grew from Kossoff's close viewing of a major exhibition of the work of Nicholas Poussin that took place at London's Royal Academy in 1995."
Greater LA's Dater LA Trivia Party is on Feb. 12 at 7 p.m. Join Greater LA host Steve Chiotakis and KCRW DJ Raul Campos for team trivia. You'll connect over Zoom and teams can use breakout rooms between rounds to discuss answers. Winners get KCRW swag and bragging rights. The event is free but breakout rooms sell out fast. To reserve one, send an email to events@kcrw.org with your team name, and each member's first name and email address. RSVP to the event here.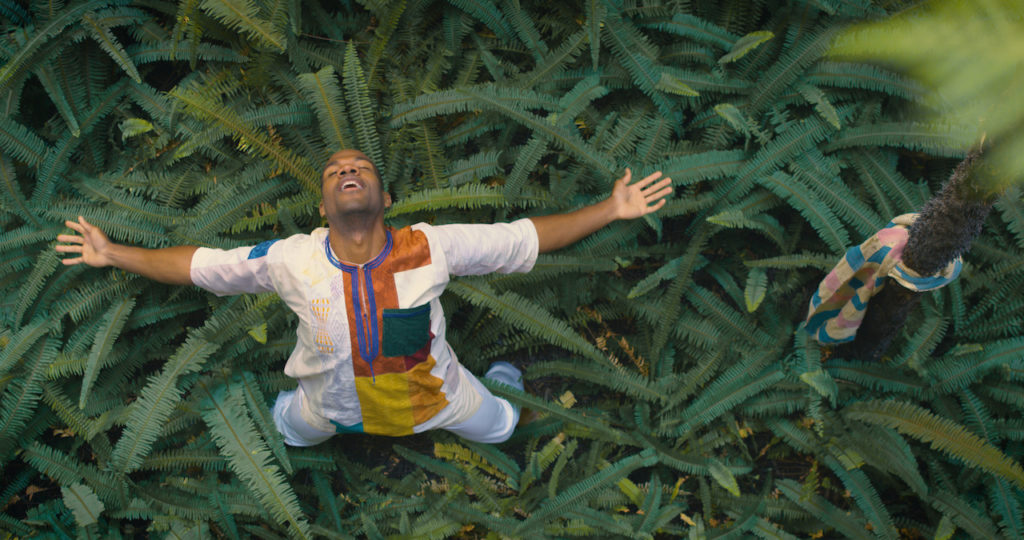 The Broad Stage hosts the West Coast premiere of Heartbeat Opera's Breathing Free on Feb. 10 & 13 at 7 p.m. Described as "an ambitious filmed song cycle dedicated to the celebration of Black artistic voices," the show features nine interconnected music videos with music from Beethoven's Fidelio, Negro spirituals, and works by Harry T. Burleigh, Florence Price, Langston Hughes, Anthony Davis, and Thulani Davis. A discussion will follow both screenings. Tickets are pay what you can, starting at $10.
Ford Foundation president Darren Walker and fashion icon André Leon Talley join Museum of Art and Design Interim Director Terry Skoda for a Black History Month special edition of MAD Moments. The online conversation will explore "Walker's path to the Ford Foundation, his vision for the future of philanthropy, and the role of museums in reimagining who has a seat at the table and a voice in the room." Join on Feb. 11 at 7 p.m. Tickets are $15, free for MAD members and patrons.
Grand Park's Lovers Rock is a two-week digital festival this year, focused on music and food, "rooted in the Reggae sounds of the 1970s and in Caribbean nightclubs in London." Viewers can enjoy on-demand entertainment and vegan recipes on Grand Park's digital channels Feb. 12-28. Guests include The Wailers' Aston Barrett., Jr., Morning Becomes Eclectic host Novena Carmél, DJ Rashida, Storm the DJ, and more. Recipes come via Angela Means Kaaya, founder of Jackfruit Cafe.
Join the Santa Monica Conservancy and Dr. Dennis Ogawa, professor of Japanese American studies at the University of Hawaii, for "Santa Monica Mosaic: Nisei Memories" on Feb. 10 at 5 p.m. Ogawa was born at the Manzanar War Relocation Center in the Owens Valley and grew up in Santa Monica. Ogawa will talk about "his father's determination to return his family to the city after more than three years of internment—no matter what the challenges might be. Learn of the Ogawas' struggles—and fond memories, too—as they sought to assimilate back into Santa Monica life amid a postwar housing shortage and lingering mistrust by their fellow Americans." Tickets are $10, free for members.
The Music Center has a trove of "Artivity" videos for "young people and the young at heart" that teach fun art skills you can master at home. Learn how to create a play with toys, do improvised dance, and more.
In celebration of Black History Month, The Groundlings Theatre and School will host a series of online performances and panels exploring diversity and inclusion in comedy and entertainment. Special events include a collaboration with The Amazing Grace Conservatory, webinars, and more. The month-long celebration kicks off on Feb. 3. See the full schedule here.
Paruzal Games' online escape rooms are a great way to reconnect with friends while solving a puzzle together. A live game master will connect with you over Zoom, taking you through illustrated worlds full of clues and secrets. While many escape rooms tilt towards horror or suspense, Paruzal's adventures are light-hearted and fun, such as opening a pizza shop, sprucing up a coffeehouse, or sneaking backstage to try to meet Bruce Springsteen. Tickets are $15/person. Or, if you're looking for something more bespoke, you can also ask them to create a custom game for a special occasion.
Chunky Paper is hosting a pop-up in Chinatown from Jan. 25 through Feb. 15, just in time for Chinese New Year (Feb. 12). Discover seriously adorable, handmade red envelopes in the shape of boba tea, Dodgers baseball caps, and more. Stop by the pop-up or shop online.
The Music Center and dublab present A Quiet Scene: L.A., a free film competition and screening initiative. Anyone can submit a short film that is "an authentic reflection of Los Angeles during current times," which must be paired with and filmed in duration to one of the seven tracks featured on the Roger and Brian Eno EP Luminous. Submissions are open at filmfreeway.com/AQuietSceneLA from Jan. 22 through Feb. 21.
Escape Room L.A. has a new virtual escape room called The Four Elements. It's adapted from their in-person room, The Alchemist, and allows you to go on a 360-degree exploration of the space as you discover and interact with the clues inside. Tickets are $23.50 per person.
Dan Savage's sex and body positive HUMP! Film Festival will be a livestream event this year from Jan. 30 through March 6. Watch indie erotic films made by real people for real people from the comfort of your home.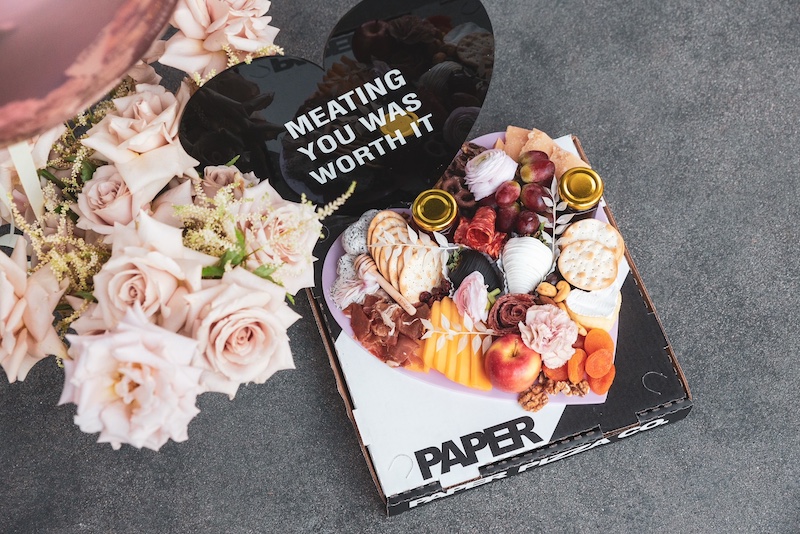 Pickup & Delivery
Still need plans for Valentine's Day? Check our guide, 40+ Special Dinners & Gifts for Valentine's Day 2021 in Los Angeles.
On National Pizza Day (Feb. 9), Brooklyn Ave. Pizza Co. in Boyle Heights is offering half-off all its pizzas, including new specials like the Carnitas pie, the blueberry pie (bacon, blueberry, spicy honey), and more.
Find New York-style pizzas at Little Coyote in Long Beach. Hand-stretched pies produce a thin crust that's perfect for that fold and bite moment. Classic toppings and a vegan pie are on the menu, so are salads and a fat, sauced-up pork and beef meatball sub. Available for takeout and delivery every day.
In honor of National Pizza Day (Feb. 9), L'Antica Pizzeria da Michele in Hollywood will launch a new pizza: the Bianca Piccante Funghi and Salame, made with fior di latte di agerola, spicy Calabrian soppressata, and mushrooms.
Taco Tuesdays at Anajak Thai in Sherman Oaks is a weekly affair with kampachi and scallop tostadas, dry-aged fish tacos, and carnitas tacos—all with a Thai twist. Available for takeout from 5-9 p.m.
LASA permanently pivoted to Lasita Filipino Rotisserie & Natural Wine last week and pre-orders of their Filipino-style rotisserie chicken and lechon sold out as soon as the site launched. Try your luck this week when pre-orders open up once again, this time for pickup on Feb. 13-14.
Need more delivery and takeout options? Check out our latest comprehensive guide here.