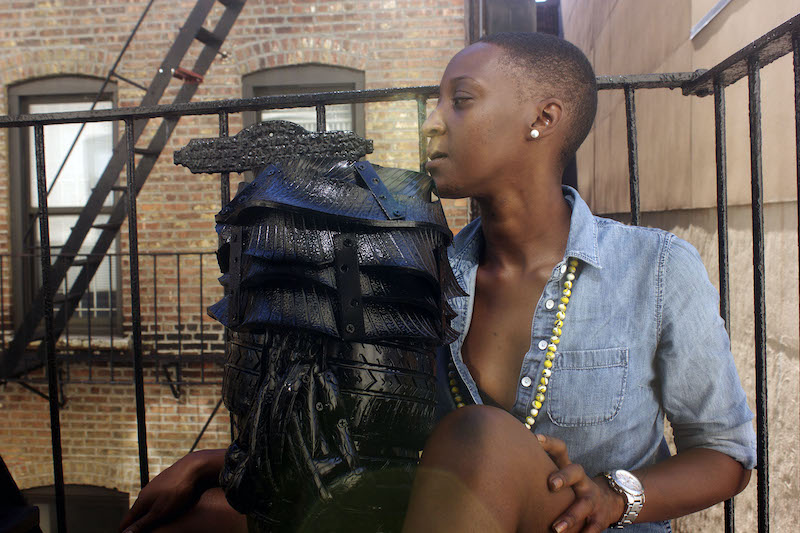 We used to tell you about all the things you could go out and do in Los Angeles on a daily, weekly, and monthly basis. Then, the coronavirus pandemic changed life for all of us, in a thousand small and massive ways. For a while, we posted strictly virtual events to keep you entertained and connected from your home. As the state, county, and city slowly reopen, we'll also include a mix of things you can do outside the house while still abiding by local health orders. We'll still offer plenty of online options for those of you who are self-isolating or who've decided to stay at home for the time being. We'll post a new list of options every Thursday morning. We hope they keep you busy, make you laugh, teach you something, or help you feel less alone.
This week, we've got 60-cent tacos, vegan dinner pop-ups, a toy drive, online and appointment-only art shows, a virtual Dino Fest, a Zoom mystery game, and a couple new ways to see Shakespeare online. Have something you want to submit for next week? Hit us up: [email protected].
---
Out-of-the-House Events
Mel's on Sunset Boulevard will host drive-in movie nights every Sunday from September 20 through October 11. Tickets are $30 per car plus the driver, then an additional $30 for each adult. Kids are free. This Sunday, they'll screen Ferris Bueller's Day Off. Mel's servers will take your food orders from your car.
GAVLAK Los Angeles has two gallery shows right now: Kathryn Garcia's The Feminine Divine and Kim Dacres's Wisdom Embedded in the Treads. Both are available for private viewing by appointment only.
Artist Ken Karagozian's "Deep Connections" is a new photo exhibit at Union Station. Per a release: "Karagozian's intimate photographs chronicle a unique view of Los Angeles through the documentation of Metro subway construction over the last three decades. His dramatic images balance the humanity of the workers, the enormity of the machinery and the intricacy of the jobs in the complex underground of the metro system of subterranean Los Angeles." See the art online here or for yourself at the Passageway Art Gallery at Union Station.
The Atla Adams team will debut "Alta + Friends," a Monday evening pop-up series featuring themed and special collaborative menus with emerging and established culinary talent. In the coming weeks, reservations will be available for multi-course dinners from Miles Thompson, Jon Yao, Nyesha Arrington, and Claudette Zepeda-Wilkins. The series kicks off on September 21 with a four-course vegan dinner. All ticketed reservations can be made on RESY. Alta Adams also hosts wine tastings every Thursday.
To celebrate 60 years in business, Acapulco will offer 60-cent tacos on September 24 at all locations. Choose among al pastor, carnitas, grilled chicken, and carne asada. Happy hour is 3-8 p.m.
If you happen by the Beverly Center on Friday, you'll find a group of artists painting its panels for "Paint the City Peaceful." Per a release: "The walls of Beverly Center will be filled with images that depict what "a world that works" could look like evoking a sense of community, equality, justice, and peace. The temporary public art displays will collectively serve as a creation of solidarity for racial equality." Find more info here.
For National Cheeseburger Day on September 18, Farmer Boys will offer $2 Big Cheese cheeseburgers from 2-5 p.m at any L.A. or Orange County location. Just mention the deal when you order.
Big Bar has two Negroni Week specials supporting Black Lives Matter Los Angeles through September 20. Order a Boo Radler on-site or a to-go cocktail kit, or get a Sipsmith Negroni and a Big Bar Burger for $25, available on-site, to-go, or for delivery.
Barry's brings its high-energy cardio and strength interval training moves to the Beverly Center starting this week. Classes will take place in the valet parking lot on the first floor of Beverly Center. Participants will all be eight feet apart. Headphones will be provided for a silent disco soundtrack. The space and materials are deep-cleaned with hospital-grade, EPA registered disinfectant for each class.
L.A. County Parks is creating scenic routes for families to enjoy walking, biking, scootering, and skateboarding. They're available in various areas on Thursdays between 5-8 p.m. and on Saturdays from 9 a.m. to noon.
Every Thursday in September from 5-9 p.m., Madre Oaxacan & Mezcaleria will host a cocktail pop-up at Terra, Eataly's rooftop lounge. Cocktails are $15 each and a portion of proceeds benefits Restaurants Care. Reservations required.
"To Protect & Serve? Five Decades of Posters Protesting Police Violence" is now on display through October 2 at the 18th Street Arts Center (Airport Campus). Open by appointment only, but you can see lots of content online, too.
Magic Asphalt, a drive-in comedy series in the Magic Castle's parking lot, is back this weekend.
L.A. Dance Project is hosting a series of drive-in dances. They happen in a parking lot in DTLA, so you can roll up, park, and watch live dance from the socially distant comfort of your car. The first performance series, Solo at Dusk, kicks off on September 10. Tickets start at $75/car for members and subscribers, $100/car for everyone else.
The Montalban has a rooftop screening series underway. It's socially distant and not a drive-in! Upcoming films include Pulp Fiction and La La Land.
Head to The Mermaid Bar with your dog for Yappy Hour Sundays from 5-8 p.m. Special cocktails, food, and doggy treats will be available. The bar has expanded into Honda Plaza's outdoor dining space in Little Tokyo.
The California Botanic Garden in Claremont features the work of five artists in residency, both online and in-person at the garden starting August 28. "Homing: A Group Exhibition" artists include Margaret Gallagher, Hannah Flynn, Miwa Matreyek, Eliza Swann, and John Zappas. See the pieces online through December 1 or check out the installations in-person through October 1.
Employees Only turned its parking lot into Summer Social Club featuring a roster of socially distanced food and cocktail pop-ups. Happening every Tuesday through Sunday.
Still Life Ceramics at ROW DTLA launched Pottery in the Park, a new series of open-air, socially distanced classes held in its "park" designed space. Options include one-time classes on Thursdays, a Rosé and Clay session on Fridays, and month-long classes.
dineL.A.'s Summer Restaurant Week (September 1-18) returns this year with close to 300 eateries hosting exclusive lunch and dinner menus at special prices for dine-in, takeout, and delivery.
MAIDEN LA, an inclusive network of art-related happenings throughout Los Angeles County returns September 1-20. Over 75 L.A. artists, collectives, curators, and organizations will host programs both live and online, interactive and socially distanced. View the list of participants here.
YEA! Impact and The Andaz West Hollywood offer "The Sunset Strip Presents Late Night Drive-In," a series of drive-in theater shows that mix comedy, musicians, and movies on Fridays and Saturdays from 7-10 p.m. More info on the series here.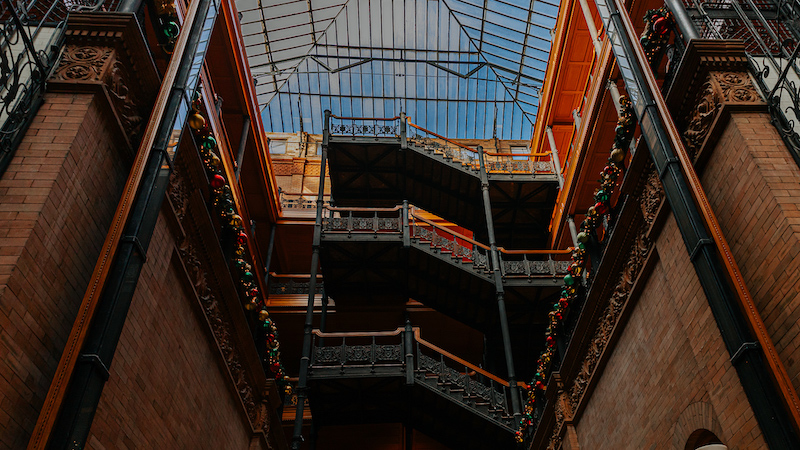 At-Home & Online Events
Take a tour of historic places in DTLA with the Los Angeles Conservancy. They host ticketed Zoom tours every Wednesday and feature beloved buildings like Bradbury Building, Million Dollar Theatre, and more.
The first annual Virtual Greek Festival is two days (September 18-19) of online fun, like food demos with Greek recipe creators from around the world, Greek dance lessons, and shopping from Greek vendors. This event is free to attend.
Abracadabra Festival is September 17-20, featuring online performances from 75 artists including Diplo, Tycho, BLOND:ISH, Snoop Dogg, Kool & the Gang, and Paris Hilton, and live palm readings by T-Pain—which sounds pretty great, actually. The event benefits environmental organizations including Lonely Whale, Parley for the Oceans, and Bye Bye Plastic. Catch it on Twitch. 
Through October 4, recent grads can submit an original design for a Vita Coco billboard at Sunset and La Cienega. The first 100 submissions will receive a free year-long submission to Squarespace, the top 10 participants will get $1,000 cash to build their portfolios, and the winner will receive a full-time junior designer job with Vita CoCo. More info here.
Morrison Hotel Gallery's online exhibit Backstage Pass is now open. Per a release, the show draws from the archives of renowned photographers like Lynn Goldsmith, Bob Gruen, Neal Preston, Henry Diltz, Ethan Russell, Timothy White, and "others granted utterly intimate access to the green rooms and sidelines where music legends are truly made."
Sofiya Alexandra and Alex Hooper host Coping Mechanism, a live stand-up comedy show, on September 19 at 6 p.m. Guests include Preacher Lawson, Liza Treyger, Valerie Tosi, and Greg Edwards. Go here to get the Zoom link. The show is free, tips are encouraged.
Pierre Huyghe's "Of Ideal" is live at Hauser & Wirth on September 21. The exhibit will be shown through three videos made up of "deep image reconstructions, real-time generated reconfigurations, and sound."
Check out Digital Pride Fest's Razzle on September 19 at 5 p.m., a comedy variety show hosted by Daniel Webb and featuring Maggie May, Ron Drezfalez, and Scott Thompson as Buddy Cole. Tickets are $10.
To celebrate the release of A Chef's Voyage, Melisse x Citrin offers a takeaway menu and at-home movie ticket September 17-20. Get a five-course meal from Chef Josiah Citrin plus dessert from pastry chef Sherry Yard, as well as a viewing link to catch the film at home. $75/person, available on Tock.
Join Roxie Sound Healing for an online new moon sound healing ceremony on September 17 at 7 p.m. Tickets are $17.
Join an online murder mystery game played in real-time over Zoom on September 19. Hosted by Murder Mystery Dinner Party, Dinner with Dracula will have guests trying to figure out who's turned into a vampire and how to save them. The party will also take place next Friday and Saturday!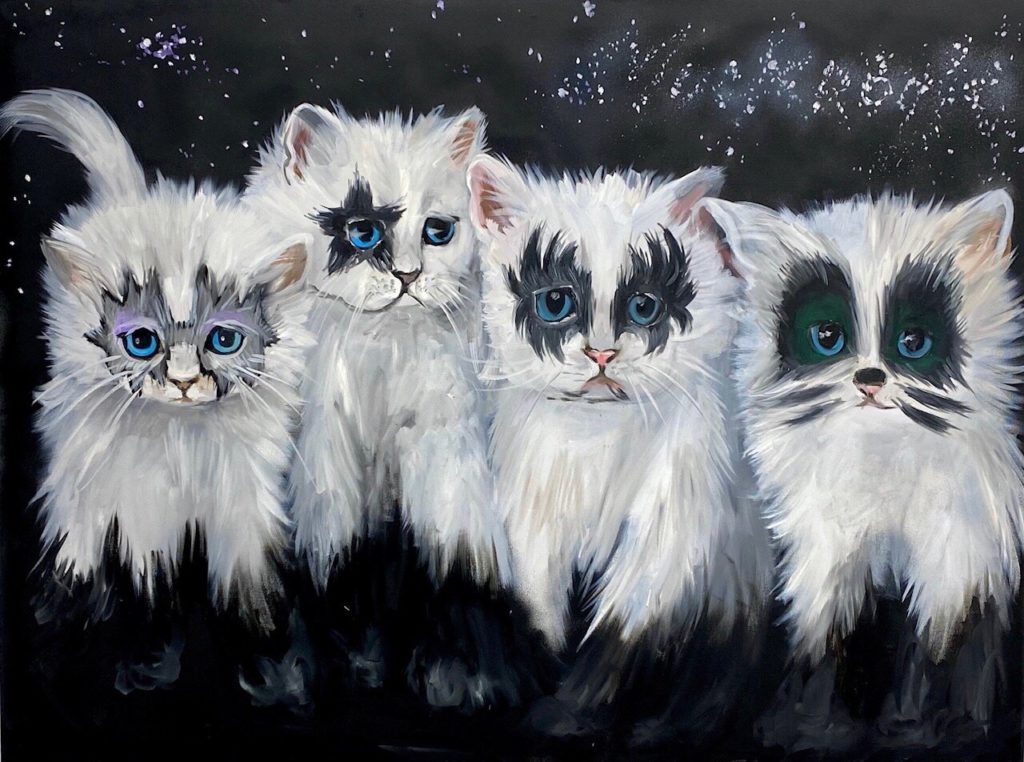 Artist Jules Muck's solo exhibit, "Let the Cats Out" opens online at Gabba Gallery on September 17 at 11 a.m. See it here.
Join author Rick Perlstein (The Invisible Bridge: The Fall of Nixon and Nixonland: The Rise of a President and the Fracturing of America) and Nō Studios Founder John Ridley in conversation on September 22 at 2 p.m. $10 for non-members. RSVP here.
Independent Shakespeare Co. presents an immersive digital version of "Romeo and Juliet" September 17-27. During each free, 90-minute production, guests may "wander" the digital landscape as they please, see Benvolio's art portfolio, or check out characters' social media pages.
"Dollmakers VII: Folktales" opens at Cactus Gallery September 19 at 3 p.m., featuring Anima ex Manus Art Dolls. It's a perfectly eerie show to get you ready for Halloween. Check it out here.
The Abbey Food & Bar's 15th annual Christmas in September Toy Drive for Children's Hospital Los Angeles is online this year from September 21–27. The Abbey's online wishlist (here) will be shipped directly to the hospital. Guests can also drop off an unwrapped infant toys or an age-appropriate gift during normal operating hours those same dates.
Latino Theater Company streams Evelina Fernández's play "Sleep with the Angels" September 18-27. Synopsis: "Molly is separated from her husband and in desperate need of a childcare provider. Then she discovers Juana standing at her doorstep. Soon, Molly and her kids are swept up into Juana's magical and charming ways. But, who is Juana, really?"
NHMLA's Dino Fest is online September 22-25 with lectures, at-home activities, puppet meet and greets, and more.
Perfume Genius will perform a live-streamed concert from the Palace Theater on September 19 at noon. It'll be available online through September 20. Tickets are $15 in advance, $20 day-of.
Mark Steven Greenfield's "Black Madonna" is on view at the William Turner Gallery September 19 through November 28. See it by appointment or online here.
Wise Children's production of the musical Romantics Anonymous will livestream from the U.K.'s Bristol Old Vic on September 26 at 1 p.m. to benefit The Wallis. Synopsis: "Angélique is a gifted chocolate maker inhibited by social anxiety and Jean-René is the boss of a failing chocolate factory. When Angélique takes a job in Jean-René's struggling factory, a fragile love affair unfolds." Tickets start at $20.96.
On Thursday, September 17 at 7:30 p.m., comedians come together for an online charity livestream to benefit No Limits, a nonprofit for deaf children. Hear the Laughter features Kathy Buckley, Tony Tripoli, Sean Grant, Andrea Jin, Armando Anto, and Stephanie Nam. Tickets are $25 for a private livestream.
The Ford's State of LA! series features conversations with culture makers, entrepreneurs, and thought leaders in L.A.'s art scene. It launches on September 22 at 6:30 p.m. with "Sonic Solidarity," moderated by ILY Magazine Editor-in-Chief Erika Ramirez, Sonic Solidarity brings Mija Management and Solidarity for Sanctuary founder Doris Muñoz and industry insider Geraldine Leibot. They'll discuss "the contemporary state of Latinx sound in Los Angeles and discuss the need for solidarity across identities and genres." The conversation is accompanied by performances from UMI. Watch on YouTube.
CAP UCLA presents Forced Entertainment's Complete Works: Table Top Shakespeare: At Home through November 15. Via a release: "In 2016, CAP UCLA presented Complete Works: Table Top Shakespeare, which comprised condensed versions of all 36 of the plays of William Shakespeare over six days on the stage of Royce Hall. Each performance was limited to a maximum of 100 people, so many of our patrons were unable to attend. For our 2020-21 Season we are pleased to be able to once again share all 36 plays with our audiences—only this time they will be the at-home versions where the six performers will restage the project online direct from their kitchen tables, each currently isolated in different places including Sheffield, London and Berlin." See the full schedule here.
Kamashi Hart's play Wild at Hart streams on September 17 at 7 p.m and will be available on-demand through September 19 via The Whitefire Theater. Synopsis: "Wild at Hart tells the story of sexual trauma survivor's sojourn – a story of triumph over the ravages of childhood trauma, teen rape, depression, violence, and abusive relationships. Through song and story, Kamakshi brings 20 characters from her life to the stage." Tickets are $15.99 and available here.
UCLA's Center for the Art of Performance (CAP UCLA) presents Constance Hockaday's "Artists-In-Presidents: Fireside Chats for 2020″ September 14 through November 13. A group of diverse artists, writers, musicians, and performers have each written and recorded a "State of the Union Redress" describing their vision for the future with the help of retired presidential speechwriters.
The 12th Annual Hola México Film Festival takes place virtually September 11-20. It includes the opening film Chicuarotes. To watch, you'll need to be a Pantaya subscriber.
Grand Park's Easy Mornings focus on personal wellness. The online presentations take place on Saturdays from 10-11 a.m. through October 3. Log on for stretching exercises, photography tips, coloring sessions, performances, and weekly features on local artists and food trucks. See more here. Watch on YouTube (@GrandParkLosAngeles) or Facebook Live (@GrandParkLosAngeles).
A + D Museum hosts "The View From Here," a series of video conversations with Black American designers and artists about how the environments they grew up in impacted their creative vision. The project is designed to spark conversation around topics like gentrification and identity in built environments. New videos will be uploaded this month.
Every Friday, join Dynasty Electrik for a free Crystal Sound Bath & Astrology session. The astrology discussion and meditation will be followed by a relaxing ceremonial blessing with crystal singing bowls.
Every week, the Annenberg PetSpace hosts virtual events designed to deepen the bond between you and your pet. See the full schedule here.
Self Help Graphics & Art presents The Very Very Very Long Day, a virtual group exhibition featuring artists documenting their collective experiences during the COVID-19 pandemic. The exhibition runs through September 25.
Enjoy an LGBTQ+ virtual mindfulness-based wellness session every Wednesday. Each week features guest wellness speakers and a new guide to practicing mindfulness.
Have you filled out you 2020 Census yet? You only have until September 30 and it's super important to make sure California gets the federal funding and political representation it needs based on its population!
The Gourmandise School at Santa Monica Place offers weekly online cooking and baking classes via Zoom. Check out the calendar here.
The Los Angeles Philharmonic Association and KCRW present World Festival at the Holiday Bowl, a radio broadcast series of previously recorded live concerts. Tune in on Sundays from 6:30-8:30 p.m. through October 11 for a different concert each week. This Sunday, it's Rodrigo y Gabriela and Devotchka. Online listeners, here's your link.
Long Beach Food & Beverage presents virtual cooking and cocktail classes. See what's up next here.