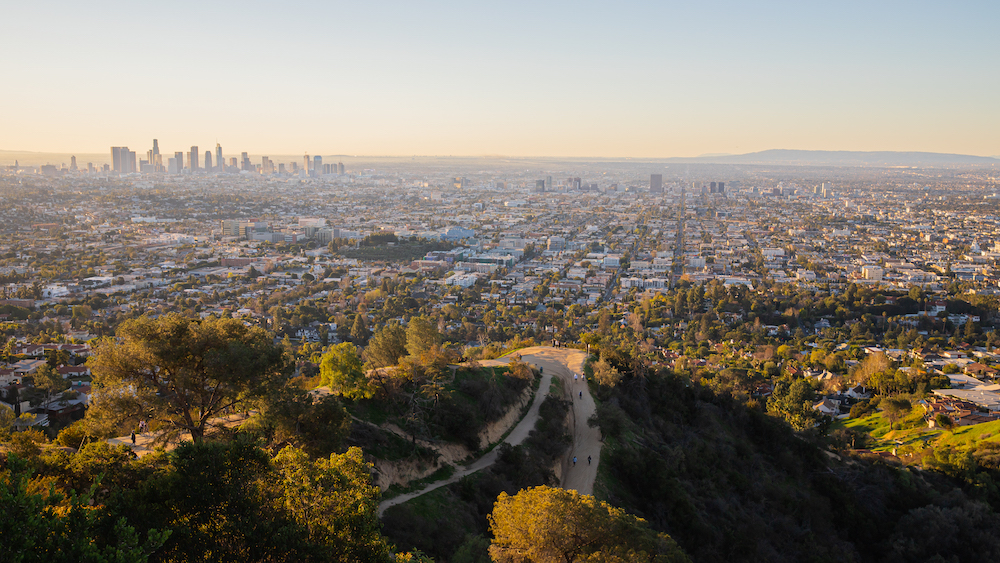 After a chill weekend, prepare yourself for the onslaught of social media posts complaining about the forthcoming heat. Forecasts predict it'll be 95 degrees by Friday afternoon (yikes!), but that doesn't mean there won't be lots of things going on around town in the meantime.
This week, from April 4-8 in Los Angeles, you can check out PaleyFest, play Queer Lotería at Angel City Brewery, head to Westwood Village for first Thursdays, watch the Long Beach Grand Prix, attend a Halo watch party, get free admission at the Martial Arts Museum, and sample one (or more) of the city's best burritos for National Burrito Day. Enjoy the list!
Things to Do
PaleyFest -> Back live at The Dolby Theater from April 2-10, PaleyFest offers a nine-day series of special panels and discussions featuring the cast and crew of some of T.V.'s top shows, including Better Call Saul, Hacks, Cobra Kai, Riverdale, and more. Tickets available for individual sessions or as multi-event passes. More info here.
Melrose Rooftop Cinema -> West Hollywood's Melrose Rooftop Theatre  in its sixth season at  E.P. & L.P. , featuring an exciting mix of new releases and classic movie screenings. General admission seating cost $30 per person, and a dinner and a movie VIP package that includes a three-course menu from E.P. Restaurant will cost $65 per person. This week you can catch The Godfather on Monday and Casa Blanca on Tuesday.
New Beverly Double-Feature -> This Tuesday, Wednesday, and Thursday, the New Beverly Cinema will screen an evening double-feature of the classic western Rio Bravo (1959) followed by John Carpenter's Assault on Precinct 13 (1976). Tickets are $12. More info here.
Frequency: The Psychedelic Breathwork Experience -> This Tuesday, immersive art park Wisdome.LA hosts a special psychedelic breathwork experience featuring a sound bath, live instrumentalists, a light show, and a DJ. GA tickets start at $45.
Barbara Kruger: Thinking of You. I Mean Me. I Mean You -> A major exhibition devoted to the art of Barbara Kruger is now open at LACMA. And though it covers over forty years of the artist's work, don't call it a retrospective. Rather, the Thinking of You. I Mean Me. I Mean You arranges and reinterprets Kruger's work to provide timely critiques of capitalism, consumerism, and social identity. Mediums range from massive rooms covered in vinyl texts, to video installations, soundscapes, and digital projections. The exhibition runs through July 17. LACMA is open every day except Wednesday. We highly recommend checking it out. More info here.
Color Fields LA -> A new experience at Blush Studios in DTLA challenges viewers understanding of color through compositions of light, shape, form, movement, and technology. Brian Zamora's Color Fields LA will be on display Tuesday to Sunday through Aug. 31. Tickets start at $35 per adult. More info here.
Queer Lotería -> This Wednesday, Angel City Brewery presents a Mexican Lotería night co-hosted by Chicano model Elíseo Equihua and East L.A. drag queen legend Melissa BeFierce. In addition to prizes for the Lotería session, guests can also shop a selection of local vendors popping up at ACB for the event. Free to attend. More info here.
Halo Watch Party -> Every Wednesday the Scum and Villainy Cantina hosts a watch party for the latest episode release of the Paramount+ series, Halo. Expect drink specials and cosplay to accompany the screening. More info here.
Pipilotti Rist: Big Heartedness, Be My Neighbor at MOCA -> Now through June 5, head to the Geffen Contemporary at MOCA for "Pipilotti Rist: Big Heartedness, Be My Neighbor." The immersive, sensory-heavy works of Zürich-based artist Pipilotti Rist feature large-scale installations with hypnotic musical scores; video art; and sculptures. Special exhibitions at MOCA cost $18 for adults; $10 for students with I.D. and seniors (+65); and free for children under 12 and jurors with I.D. In addition, tickets allow for a free second visit to the exhibition within 72 hours of initial visit. Open Wednesday to Sunday.
Turtle Races -> Every first and third Thursday of the month, Brennan's in Marina Del Ray hosts their signature turtle races. Bar opens at 4 p.m., and the first race starts at 8:30 p.m. More info here.
UCLA First Thursdays -> Westwood Village comes alive on the first Thursday of the month with an afternoon Farmer's Market (noon to 5 p.m.) on Broxton Ave. followed by an evening activation featuring student made neon art, DJs and dancing (6:30 to 9:30 p.m.) Free to attend. More info here.
Free Admission at the Martial Arts Museum -> Every first Thursday of the month from 3 to 6 p.m., Burbank's Marital Arts Museum offers free admission to the public. More info here.
Acura Grand Prix of Long Beach -> This Friday to Sunday, head to Downtown Long Beach for three days of racing action accompanied by a lifestyle expo, family fun zone, food truck experience, and an exotic car paddock. Check the full schedule and get more info here.
Hayao Miyazaki Encores -> Attention Studio Ghibli fans: As the Academy Museum's Hayao Miyazaki exhibition comes to a close (ending June 5), the museum will screen seven key films by the director from April 1 to May 27, each in 35mm with English subtitles. The series continues this Friday with a showing of Castle in the Sky. Tickets are $10. More info here.
Zombie Joe's The Unsackable Man -> How do you set Moby Dick on a football field? As a musical, obviously, which is what you'll experience if you come to see the The Unsackable Man at the incomparable Zombie Joe's Underground Theater, staring on April 8. Shows runs Fridays and Saturdays through the end of the month. Tickets are $20 in advance, or $25 at the door. More info here.
Outfest Fusion -> This Friday, the 19th Annual Outfest Fusion QTBIPOC (Queer, Trans, Black, Indigenous and People of Color) Film Festival kicks off with an opening gala at the Japanese American Cultural & Community Center. Festival screenings and workshops continue through the weekend and into next week, with seven features and 52 short films on the docket. Check the full schedule and get more info here.
Festival Fever Bazaar -> Stop by Skybar at Mondrian Los Angeles this Friday for Festival Fever Bazaar a curated festival season shopping experience. From 1 to 6 p.m. the public is invited to attend for free, enjoy the city views, DJ sets and sip on cocktails.
Homebound Brew Haus -> Union Station's Homebound Brew Haus kicks off Dodgers season on Friday with indoor-outdoor television and projections of the Dodgers vs. Rockies game. Doors open at noon and the game starts at 1:10 p.m. Guests will enjoy all-day happy hour specials.
[Do you read the We Like L.A. newsletter? Every Monday and Thursday we send the best things to do in Los Angeles straight to your inbox! Sign-up here.]
Dining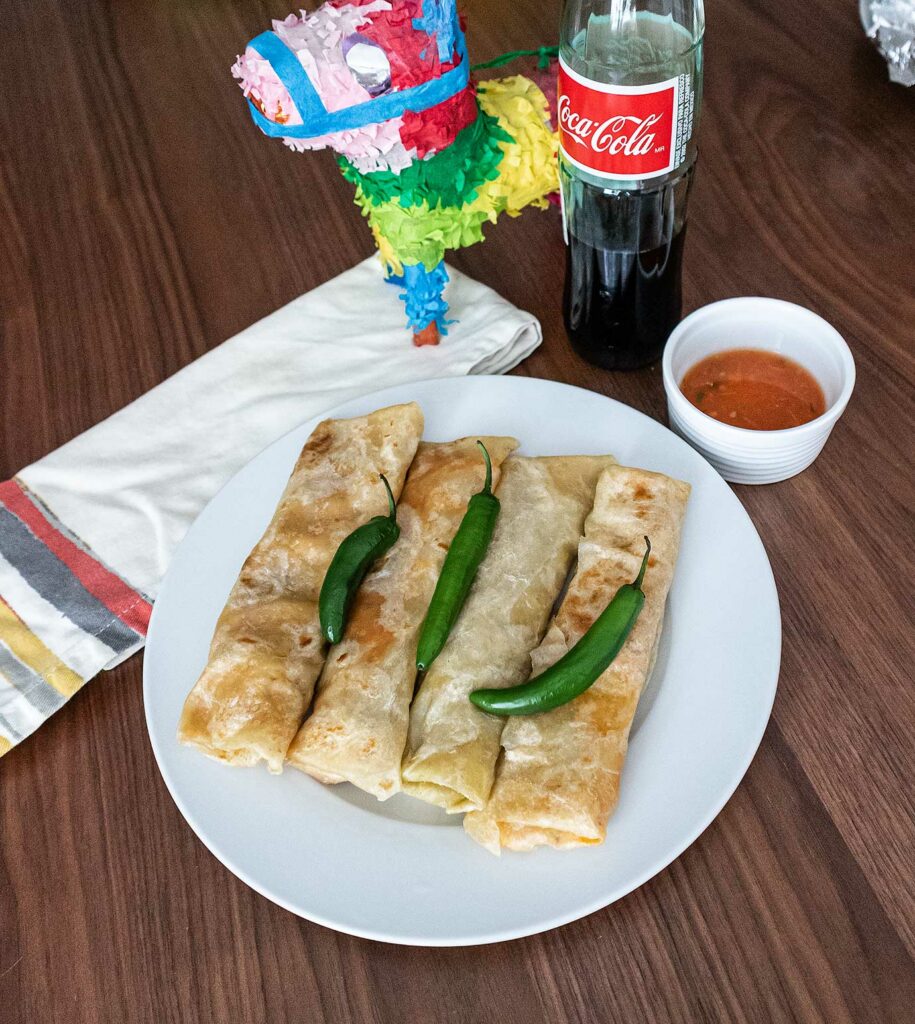 In honor of National Burrito Day on April 7 we are sharing a few of our favorite places in Los Angeles to get a burrito. Enjoy!
La Azteca Tortilleria -> The store front of this East Los Angeles gem is never empty, and with good reason. The La Azteca chile relleno burrito is a flat-out legend. Picture a poblano chile roasted to perfection and stuffed it with gooey cheese and (optional) meat. The whole thing is wrapped up in a chewy handmade tortilla and served with a side of hot sauce.
Sonoratown -> Come to Sonoratown for top notch Northern Mexican carne asada and some of the best flour tortillas in the city. Get a Chivichanga, a tightly packed shredded beef or chicken burrito with two types of cheese, blistered tomato and Anaheim chile. Or, go big with their Burrito 2.0, which comes with your choice of meat, a hearty serving of guacamole, Monterey Jack Cheese, pinto beans and salsa.
Trejo's Tacos x Hotville Chicken Collab -> Danny Trejo and Hotville Chicken's Kimberly Prince will team up for a spicy collaboration for National Burrito Day. Starting April 7 get Kim's famous Spiced Fried Chicken inside a burrito, on tacos, and topped in a bowl at all Trejo's Tacos locations April 7-30.
Burritos La Palma -> Burritos La Palma's slender style burritos are packed with stewed meats and wrapped up in flour tortillas. Just a few bites takes down a single burrito, which makes it the perfect excuse to order at least three burritos per person. Stuffing options include beef and potato in green chile sauce, chicharron, chicken tinga, bean & cheese, beef bean & cheese and birria. All orders get a side of whole serrano peppers and a simple mild salsa. Locations include El Monte and Boyle Heights.
Corner Cottage -> Fans of breakfast burritos all know about Corner Cottage in Burbank. Every Saturday this place draws a line of people who wait upwards of an hour for a burrito. If you can get up early (they open at 6 a.m.) and have some cash on hand (cash only here) you'll be rewarded with what has to be among the finest breakfast burritos to ever grace your lips. The base of a Cottage Corner breakfast burrito is a simple combination of thinly sliced potatoes layered with cheese, fluffy scrambled eggs and a meat of your choice that includes ham, steak, sausage or bacon. Make sure to ask for a side of the finely chopped salsa (it's addicting). Oh, and remember they're closed on Sundays!
---
Any notes or corrections? Want to suggest an event we should add to an upcoming list? Hit us up at [email protected].