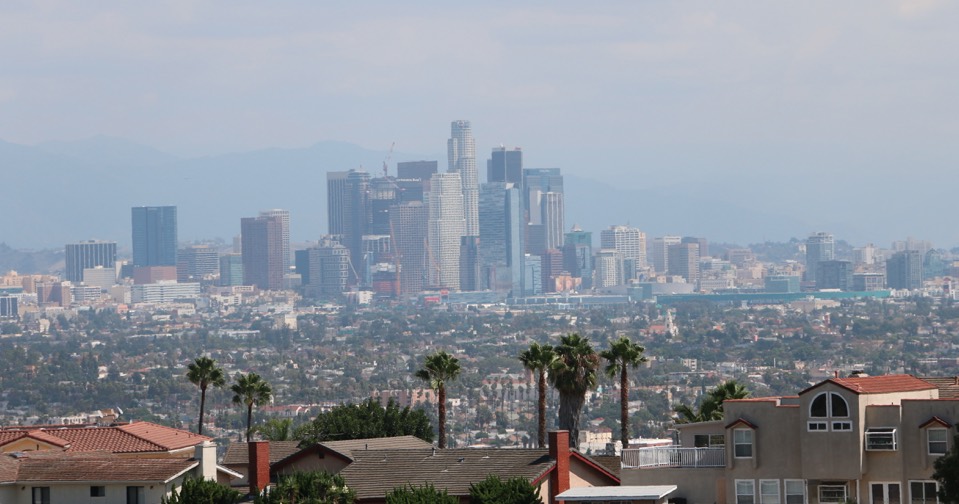 Every week in Los Angeles there are tons of great things to do (even before the weekend gets started) that we think you ought to have on your radar. With that in mind, we put together a list every Monday through Friday morning to keep you in the know about what's happening in the city you love (or maybe just like).
This week, from Monday, June 3 to Friday, June 7, features free play Beta Night at Two Bit Circus, L.A. Pride Week, Street Style Cinema, Summer Friday Night Drive-In at the Roadium, FIGFest music series and MUCH more.
Remember you can always go to our L.A. events calendar page to get an updated rundown of what's happening around the city.
Hope you find the rundown useful and, as always, enjoy your week!
---
Keep in mind that while we retain complete editorial control of our content, for some of the ticketing options provided we utilize affiliate links and receive a commission if you purchase through our links.
---
Monday June 3rd, 2019
1. Hot Tub With Kurt And Kristen at The Virgil is a variety show featuring some of the best comedians, music artists and the occasional oddity aimed to entertain.
2. E.P. & L.P. in West Hollywood continues their stylish cinema series Melrose Rooftop Theatre with screenings of The Goonies, Almost Famous and more.
3. Bring a little meditation to your Monday at the Eastside/Hollywood Forever Cemetery Sitting Group.
4. A handful of Go Get em Tiger coffee shop locations will host a number of free cuppings this week. View the full schedule here. FREE
5. This Monday there's a West L.A. Skee-Ball® League Kickoff Party at Thunderbird Bar.
Tuesday June 4th, 2019
6. Two Bit Circus is hosting a Beta Night allowing guests to play and test out new games for free, all they want is your feedback in exchange. FREE
7. Down some tacos, drink some brews and test your trivia skills this Tuesday during Tacos & Trivia night at Angel City Brewery in DTLA.
8. 260LA will host a Mara Hoffman sample sale from June 4-9 in their Beverly Hills location.
9. Rooftop Cinema Club returns to the rooftops of LEVEL in DTLA and NeueHouse in Hollywood with multiple screenings this week that include Love & Basketball, Breakfast at Tiffany's and more.
10. Tacotopia presented by Cholula Hot Sauce is a taco centric playground with thirty something taco inspired art installations. Guests can also enjoy a Cholula hot sauce bar, a taco curtesy of Azule Taqueria and a bottle of Jarritos. The expereince runs everyday from May 24 through July 7.
11. Free admission at: Free Family Night at Kidspace Children's Museum (from 4 to 8 p.m.), Natural History Museum (also note that L.A. County residents receive free Museum admission Monday through Friday from 3 to 5 pm. Bring a valid ID or utility bill the day of your visit) and La Brea Tarpits Museum.
Wednesday June 5th, 2019
12. L.A. Pride Week returns to Los Angeles May 31 to June 9 for community-oriented events designed to support the LGBTQ+ community from West Hollywood and beyond. This weeks events include Gay AF Comedy show on June 5, The Opening Ceremony with a Weho Vogue Ball & Drag Show on June 7, and the legendary L.A. Pride Festival on June 8 through 10.
13. Zócalo presents "Is Propaganda Keeping Americans from Thinking for Themselves?" a discussion examining what propaganda is doing to our brains and our society. FREE
14. Golden Road in Atwater Village will transform their private space Chloe's into a glitter-filled prom party in honor of LA Pride Week. The free party will feature a live DJ and drag performances. Attendees are encouraged to dress in whimsical prom attire. Golden Road will also release a pub-only Pride beer called Slay All Day at its Los Angeles and Orange County locations available during Pride month.
15. The Hammer welcomes Director Peter Sellars, choreographer/dancer Michael Schumacher and composer/musician Ganavya for a workshop exploring the embodiments and enactments of the Sutra's teachings about gender equality found inside the Vimalakirti Sutra texts. FREE
16. Meet the Grunion with the folks at Cabrillo Marine Aquarium in San Pedro. Learn about these silverly fish during a short program then head over to the beach to observe their interesting mating nighttime ritual which brings the small fish onto the shores for a brief moment before the waves take them back into the ocean.
17. Mother Jones and Food Tank present Food For Thought in Los Angeles, a conversation about access, affordability, and equity in the food system happening at Dynasty Typewriter. Check for discounted tickets before your purchase. DISCOUNTED (via Goldstar)
18. Non-profit The Cat Cafe has a new popup kitchen lounge called Tiny Beans, where guests can interact with adoptable kittens for a fee. The sad fact is that many shelters do not have the capacity to care for kittens and that can result in euthanizing them. Tiny Beans aims to spread the word to help save as many kittens as possible all summer long.
Thursday June 6th, 2019
19. Who What Wear brings back Street Style Cinema, their series of free outdoor movie screenings, to The Grove every Thursday evening in June. The kick off event will feature a screening of Ocean's Eight. FREE
20. Every first and third Thursday of the month Brennan's in Marina Del Rey hosts their famous turtle races. Since 1974, this tradition brings these little speedsters out of their sanctuary (located in the bar) for an exciting game that support charities. Race starts at 9 p.m.
21. Night Market is back on the hilltop of the iconic Yamashiro restaurant every Thursday all summer long. Angelenos can enjoy boutique vendors, food vendors, a concert series, cocktails at Yamashiro's Pagoda Bar and an unbeatable view of Hollywood. This event is also kid friendley. Please note this year the organizers are charging $10 to park at the shuttle location. Shuttles are free and so is admission.
22. Hitch-Hiker's Guide to the Galaxy returns to The Wallis June 6 – 9. Back by popular demand the show features a gender bending ensemble, live puppetry, miniature sets, and live music to bring the political satire to life.
23. Hola Mexico Film Festival, the largest Mexican film festival outside of Mexico happens May 31 through June 8 in various venues around Los Angeles. This week includes a special screening and concert of Rita, The Documentary. The festival also host exclusive parties and outdoor concerts. Find the full schedule here. Check for discounted tickets before your purchase. DISCOUNTED (via Goldstar)
26. If Halloween and horror movies are your favorite topics then I Like Scary Movies Experience will be just what you're looking for. Guests can expect to see, hear, feel, and smell recreations of iconic moments from IT (2017), Beetlejuice, The Shining, The Lost Boys, and A Nightmare on Elm Street. There won't be costumed actors jumping out trying to startle but there will be multi-sensory surprises along your winding path. The pop-up experience runs April 4 through June 16 Thursday through Sunday. Check for discounted tickets before your purchase. DISCOUNTED (via Goldstar)
24. Free museum days: MOCA Grand & MOCA Geffen (from 5 to 8 p.m.), Skirball Cultural Center (noon to 5 p.m.),  USC Pacific Asian Museum (5 to 8 p.m.), Japanese American National Museum (from 5 to 8 p.m.). FREE
Friday June 7th, 2019
25. Summer Friday Night Drive-In at the Roadium returns every Friday evening from June 7 to August 30 to revive your favorite films in a classic 1950's drive-in setting. The series kicks off with a screening of Back to the Future.
26. FIGFest at FIGat7th in Downtown is back for another festive summer filled with live performances by leading artists in a variety of genres. The series kicks off with Cherry Glazer and Liily this Friday. FREE 
27. Spend the season sipping wine during sunset hour at Barnsdall Art Park's Friday Night Wine Party Series. Happening on the lawn of architectural gem the Hollyhock House the evening features a fine selection of wines curated by Silverlake Wine, a live DJ and tours of the house. The series happens every Friday evening till September 6.
28. First Fridays return to the Natural History Museum this Friday for an after hours party with DJs, cocktails and food.
29. The Ace presents a monthly evening of stand up comedy on their rooftop Upstairs bar hosted by Louis Katz. FREE
30. Never been to LACMA? First-time Fridays is a new monthly event for new visitors to the museum. Simply let the ticket office know you're a newbie and you'll receive a free poster, discounts and a welcome gift. Stop by after 3 pm with a L.A. County residents ID and get free admission.
31. "The Assassination of Edgar Allan Poe," premiers in and outside of the many Victorian mansions at Highland Park's Heritage Square Museum. The show follows the strange life and mysterious death of Edgar Allan Poe through multiple storylines. Audience members decide which storyline to follow (literally) in this immersive theatrical event and draw their own conclusion on how the famous writer died. The show runs June 7 through August 17.
32. The Griffith Observatory hosts a monthly forum where some of the most amazing phenomena in the known universe are explained and discussed. It's called All Space Considered and it takes place on the first Friday of every month. FREE

33. First Fridays Bixby Knolls in Long Beach will throw a prom themed party with interactive installations, a yearbook signing, dancing, live music, and a dress up contest where the winners become king and queen of prom night and more.
34. Grand Central Market's special promotion Friday Night Flightsincludes a flight of drinks or bites from GCM vendors and a round trip ticket on the historic Angels Flight Railway right across the street for $15.
35. First Fridays at Riviera Village in Redondo Beach features after hours at art galleries, restaurants, shops and live music. Location of the performances will vary. Check the Riviera Village Facebook events page to get details on each event as it becomes available.
36. Wallis Annenberg PetSpace will offer a Dog Tricks Workshops to teach your four legged friend some basic entertaining tricks like shake, spin, take a bow, sit up, and more.
37. Virgil Village hold their First Friday event from 4 to 9 p.m. Guests can enjoy a variety of special offerings like complimentary wine tastings and bites from local restaurants and businesses plus deals from boutiques.
38. Caltech Astronomy invites the public to sit in on a stargazing and lecture event this Friday at 8 p.m. FREE
39. Los Angeles County Museum of Art hosts free jazz performances on Fridays through November. Concerts take place at the main entrance. FREE
40. Free admission at: Norton Simon Museum (5 to 8 p.m.).
Food Pick for the Week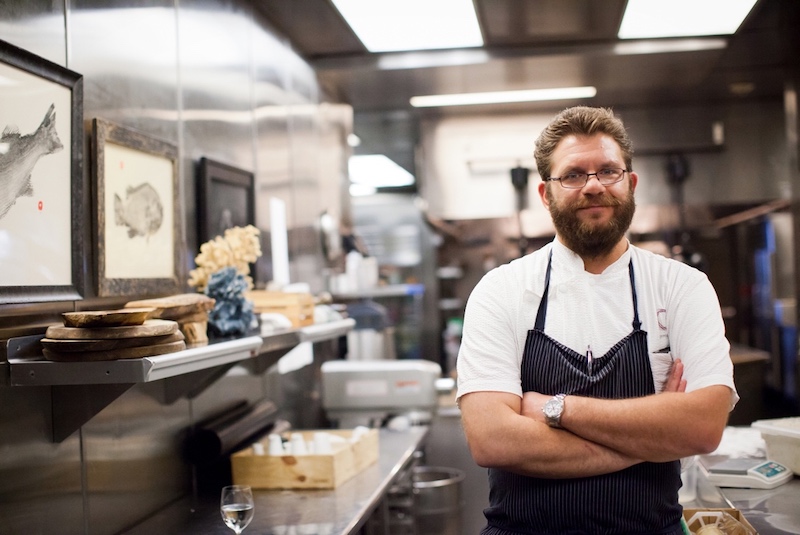 This week's pick by Christina Champlin, Co-Founder of We Like L.A.
This June Providence celebrates 14 years in business with a specially-priced, four-course tasting menu for $105 all month long. For around half of the price of a regular tasting menu, which can set you back about $200, you'll get a taste of award-winning chef Michael Cimarusti's creations. Cimarusti recently won his first James Beard award (Best Chef: West) after nine consecutive nominations.
Providence is located at 5955 Melrose Ave Los Angeles, CA 90038
---
Want to get our to-do lists straight to your inbox every week? Sign up for our email program. Have an upcoming event you'd like suggest for listing? Drop us a line at [email protected]