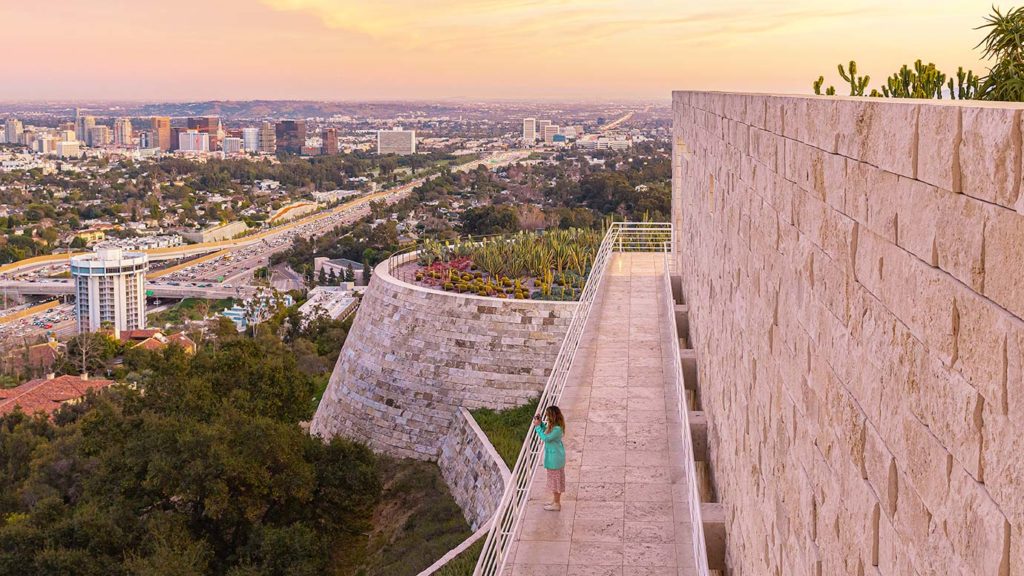 Got an urge to jump a Tesla over one of L.A.'s steepest streets this weekend? Maybe fight that braindead notion and consider our rundown instead.
For March 25-27, the list of local to-dos includes the Price is Right on Tour, the Vegan Street Fair in NoHo, 2 Live and Die in L.A., Prosperity Market in Malibu, a spring block party, a spooky vendor market, Birriamania, and more. Lots to do! Keep it safe. Keep it fun. Start below.
Things to Do
The Price Is Right Tour -> The Price is Right turns 50 years old this year, and to celebrate the legendary game show is hitting the road for a nationwide 50-stop tour. The tour kicks off this this Friday at the Santa Monica Pier with a special launch event featuring host Drew Carey, and model Alexis Gaube. Expect a 70s-style bus, interactive games (Plinko, baby!), and photo opps, including a dusk conversion of the Pacific Park Ferris wheel into a Price is Right spin wheel. Friday's event runs noon to 8 p.m. Open to the public. More info here.
Barbara Kruger: Thinking of You. I Mean Me. I Mean You -> A major exhibition devoted to the art of Barbara Kruger is now open at LACMA. And though it covers over forty years of the artist's work, don't call it a retrospective. Rather, the Thinking of You. I Mean Me. I Mean You arranges and reinterprets Kruger's work to provide timely critiques of capitalism, consumerism, and social identity. Mediums range from massive rooms covered in vinyl texts, to video installations, soundscapes, and digital projections. The exhibition runs through July 17. LACMA is open every day except Wednesday. We highly recommend checking it out. More info here.
Becoming Jane after-hours at NHM -> Get an in-depth look at Natural History Museum's Becoming Jane: The Evolution of Dr. Jane Goodall, with a special after-hours event this Friday featuring a panel discussion and educator-led tours of the exhibition. Tickets are $10 for non-members. More info here.
Every Place I Cry -> Into emo? Like improv? Head to the Elysian Theater this Friday for a concert experience put together by players from Improvised Shakespeare, Duncanville, and the Off Book Podcast. Tickets are $10. More info here.
The Art of the Ramen Bowl -> Ceramics meets noodle at The Art of the Ramen Bowl, a new exhibition coming to Japan House LA starting this Friday, March 18 where visitors will learn how ramen evolved from a humble street food to a cultural icon. On display will be a massive "Instagram-worthy" bowl created by food manufacturer Iwasaki Moke, plus a host of designer bowls curated specifically for the exhibition. Entry is free, and admission is available for walks-ins from 11 a.m. to 6 p.m. daily. More info here.
Lucy McRae: FUTUREKIN -> What does child bearing look like in a world where gene editing and lab-grown babies are the norm? How does technology transform both bodies and ethics? Artist Lucy McRae tackles these issues in a provocative new show at SCI-Arc called FUTUREKIN, which is on view now through April 13. The SCI-Arc Gallery is open daily from 10 a.m. to 6 p.m., and admission is free. More info here.
2 Live and Die in L.A. -> This Saturday at Under the Bridge Studios, the second annual 2 Live and Die in L.A. celebrates local Los Angeles culture and photography through a day of art, music, and more. Catch 14 live performances, 40 vendors, a food court, live tattoos, merch, and more. General admission tickets are $30. Event runs 12:30 to 9:30 p.m. See photos of last year's event here, and get more more info on 2022 here.
Birriamania -> L.A. TACO's Birriamania comes to Santa Anita Park this Saturday for an afternoon event featuring some of the top birria taco vendors in Los Angeles paired with craft beer and horse racing action. Tickets are $33 for a starter package (4 tacos, 1 beer), and you can receive 20% off using the promo code TACO22. More info here.
Prosperity Market -> Prosperity Market, a mobile showcase of L.A.-based black entrepreneurs, pops up at Malibu Village this Saturday from 11 a.m. to 3 p.m. Browse offerings from urban gardeners, chefs, teenage vegan bakers, natural wellness product creators, and more. More info here.
Los Angeles and Her Surroundings -> A new exhibition featuring the work of Sandow Birk opens at DTLA's Track 16 Gallery this Saturday. Featuring over 40 works, Los Angeles and Her Surroundings investigates the sprawl of our city, reframing iconic buildings and famous locations as backdrops to anonymous moments of everyday life and struggle that come to define local culture. An opening reception will be held from 6 to 9 p.m. More info here.
TAIKOPROJECT -> The Music Center's new Arts Grow LA programming kicks off this Saturday with a performance by the TAIKOPROJECT at the Buena Vista Branch Library in Burbank. The performance of traditional Japanese percussionists is free to attend. Runs from 2 to 3 p.m. More info here.
Poussin Projected -> This Saturday, The Getty will highlight the recently opened Poussin and the Dance exhibition through a showcase of three short films created by local choreographers Chris Emile, Ana María Alvarez, and Micaela Taylor. A Q&A will follow the screenings, which are free to attend with RSVP. More info here.
Spooky Craft Vendor Market -> Phantom Carriage Brewery in Carson is hosting a Spooky Craft Vendor Market this Saturday featuring 20 horror-inspired craft vendors to explore. Entry is free with RSVP. More info here.
Vegan Street Fair -> Vegan Street Fair makes a return to North Hollywood this Saturday and Sunday for a two-day event runs this and features over 200 vegan friendly merch and food vendors, plus family-friendly rides, DJs, karaoke, games and more. Entry is free, with bites and wares available for purchase directly from vendors. Runs 11 a.m. to 7 p.m. both days. More info here.
The 626 Night Market Mini -> 626 Night Market hits the westside with a smaller version of their popular Asian-fusion food market. Happening in Downtown Santa Monica this Saturday and Sunday, the open-air food event will include over two dozen vendors offering an array of dishes and an alcohol garden for attendees 21 years and older. The market is free to attend, capacity is limited and advance tickets can be reserved through Eventbrite.
L.A. County Yarn Crawl -> Attention knitters, weavers and yarn-lovers of all kinds: This week the L.A. County Yarn Crawl returns for a four-day event (March 24-27) when 15 of the county's top yarn stores collaborate to offer discounts along with special prizes to the yarn-crawlers who visit the most stores. Get more info here.
The Front Yard Spring Block Party -> A Spring Block Party returns to The Garland this Sunday, March 27 from 2 to 5 p.m. Expect live music by The Stereo Set, a pop-up shopping experience, food samples from The Front Yard, plus special beer and wine tastings. Tickets are $35 if you purchase by March 26 ($45 thereafter), with proceeds to benefit The Village Family Services. More info here.
Sierra Madre Wistaria Festival -> Good news: The Sierra Madre Wistaria Festival returns this Sunday, bringing over 70 vendors to Downtown Sierra Madre for a free public event. Bad news: The record-setting Wistaria vine will not be publicly viewable, as the property where the vine is located was recently purchased by new owners who have chosen to not participate in the annual event. Get more info here.
SinMiedo Market -> There's a community market highlighting small businesses in the city of Whittier on Sunday, March 27. Expect over 30 curated vendors including jewelry, plants, vintage goods, crystals, snacks, candles and more. Live music and tacos are also involved! Free admission.
[Do you read the We Like L.A. newsletter? Every Monday and Thursday we send the best things to do in Los Angeles straight to your inbox! Sign-up here.]
Dining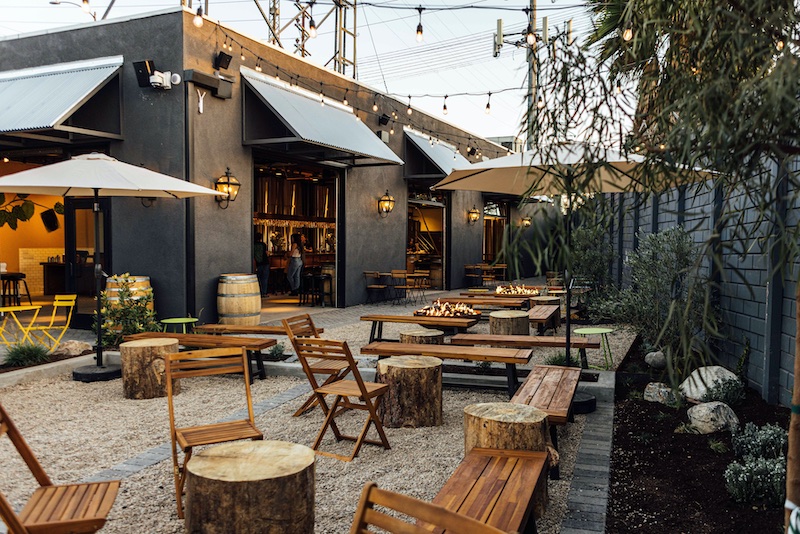 Benny Boy Brewing Grand Opening Party -> Benny Boy Brewing, the first combined brewery and cidery in Los Angeles, opens Saturday, March 26 in Lincoln Heights with an epic party and everyone is invited. Benny Boy Brewing operates as a brewery, tank bar and cider house producing clean naturally carbonated, dry ciders and classic, European-inspired beers with a California twist. The spacious operation includes an urban oasis inspired biergarten complete with fire pits, a space for pop-up food vendors and an open air 55-foot bar serving Benny Boy drinks on tap as well as natural wines from Pali Wine Co. and a special 17% ABV French aperitif (pommeau) co-created with the Downtown Los Angeles' The Spirit Guild. Flagship Benny Boy beers include the Backyard Basil, 5.0% ABV Saison brewed with fresh basil and Belgian yeast; Midnight Swim, 8.0% ABV Belgian Dark Strong Ale with creamy head, chocolate malts and noble hops; Other Lover, 5.0% ABV Dry Table Beer with pilsner malt; and Desert Champagne, 4.6% ABV Gose (Kettle Sour) brewed with fresh prickly pear, sage and desert salt. The flagship Dry Cider is a 7.8% ABV Single Variety Newton Pippin, made with 100 percent raw apple juice.
Woon Three-Year Anniversary Party -> Homestyle Chinese restaurant Woon turns three this weekend, and to celebrate they are hosting a tasty casual dinner collaboration on Saturday from 5 to 10 p.m. with Japanese / Mexican Izakaya Petu-Ya. The al la carte menu features Petu-Ya's yakitori skewers, tostadas, crudo and more. Woon's signature Beef Noodles and Veggie Noodles are also on the menu that evening. Beer, sake, live music as well as a raffle are also part of the festivities.
Metztli Taqueria Presents The Salsa District -> Stop by Brain Dead Studios back patio cafe Slammers March 26-27 from noon to 4 p.m. for a taco pop-up party featuring Metztli's potato tacos, shrimp tostada, beef cheek birria, mushroom quesadilla, elote style market vegetables and a BD Chiller inspired by the citrus soda Cactus Cooler.
Smoke City Char Bar Opens in DTLA -> Smoke City Char Bar will open its doors in Downtown Los Angeles' Arts District on Friday, March 25. Offering locally sourced meats, smoked onsite by Executive Chef Omari Williams, the menu will also cater to vegans, vegetarians and pescatarians. Barbeque options include brisket, tri-tip, pulled pork, turkey, as well as salmon and jackfruit. Diners will also have a number of sandwiches and salads to choose from. The bar program at Smoke City Char will draw inspiration from the South with drinks like Mint Juleps, boozy lemonades and iced teas on the deck.
Atrium's Off-Menu Chicken Biscuit -> Atrium in Los Feliz recently introduced an off-menu chicken biscuit. Every Saturday and Sunday beginning at 10 a.m. a total of 10 sandwiches will be available during brunch service on a first-come, first served basis. The morning sandwich comes with a lightly fried organic chicken thigh marinated in buttermilk, garlic and crystal hot sauce; layered with a Dijon slaw; pickled Fresno chile aioli and topped with an organic egg for $14.
---
Any notes or corrections? Want to suggest an event we should add to an upcoming list? Hit us up at [email protected].