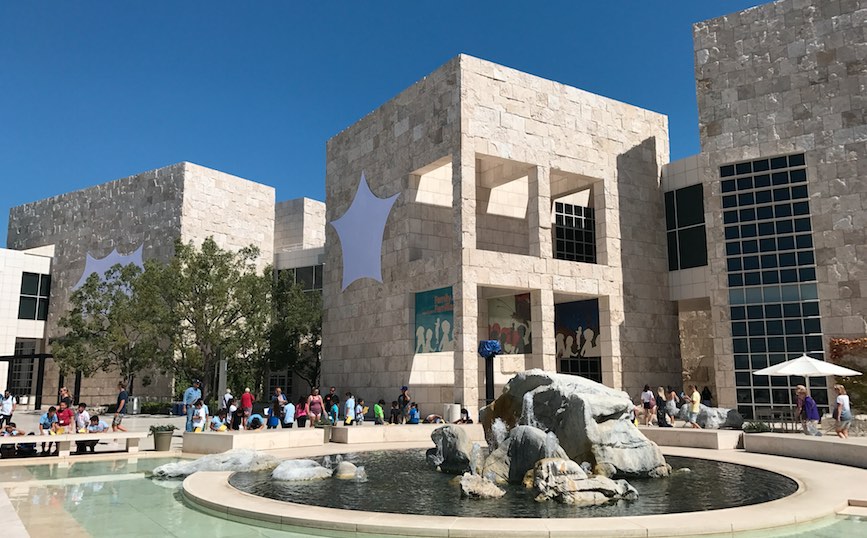 With Los Angeles perhaps only a day away from lifting its indoor mask mandate, we are on the verge of a big step in the return to normalcy. And you know what? There's lots to do this weekend to mark the turnover.
This Friday through Sunday you can catch an Ozark-themed art show, head to the Natural History Museum for First Fridays, see a Miyazaki film at the New Beverly, celebrate International Women's Day, a bar pop-up inside The Bradbury Building, and more. Check out our full list of to-dos below, and remember if you want to get weekend ideas sent straight to your inbox, sign up for our email newsletter here.
Things to Do
Ozark Art Show -> If the name Marty Byrde means anything to you, then perhaps you'll be heading to 1988 Gallery this Friday for a special Ozark art show opening night. The reception run from 7 to 9 p.m., and will be the public's first chance to purchase from work from the showcase. Free to attend, but proof of vaccination required. More info here.
NHM First Fridays -> Natural History Museum's signature after-hours event returns this Friday with a theme of Plants With Benefits. Expect, musical performances by spill tab and ill peach, a digital art pop-up by Pablo González, pop-up educational presentations happening throughout the evening. Runs 5 to 10 p.m. Tickets are $20. More info here.
Bixby Knolls First Fridays -> The Bixby Knolls monthly art walk returns this Friday, running from 6:30 to 9:30 p.m. along Atlantic Ave in Long Beach. Catch art exhibits at The Artist Lot and the Expo Arts Center, plus live music, food deals, discounts, and giveaways at participating businesses along the route. Free to attend. More info here.
Noche de Estrellas at AoP -> The Aquarium of the Pacific's annual Latin-themed Late Night, called Noche de Estrellas, kicks off this Friday at 6:30 p.m. The evening's slate of bilingual includes live bands, Aztec Dance, a Lotería game, short films, DJ'd music, and more. General admission is $24.95. More info here.
Spanish Aqui Presents at The Paramount -> Latinx improv comedy squad Spanish Aqui Presents has a new monthly gig at The Paramount in Boyle Heights, and this Friday they'll be presenting a performance of EN DIRECTO! Special guests for the evening include Julio Macias (Netflix's On My Block), Sasha Merci (Stand Up), Frankie Quiñones (HBO Max's Superhomies), and Chris Garcia (Stand Up). Tickets are $20. More info here.
Selected Shorts at The Getty -> Actors from the screen and stage come to the Getty Center this Saturday to read works of fiction as part Selected Shorts, a celebration of classic and contemporary short fiction. Works from Anton Chekhov, Jac Jemc, Kim Fu, and more will be read by a cast that includes Phil LaMarr, Michael McKean, Annette O'Toole, Karen Pittman, Helen Hong and Nate Corddry. Tickets are $20. More info here.
EmpowHER at One Colorado -> To celebrate International Women's Day, One Colorado in Old Pasadena will host a series of free women-focused activations this Saturday, including gua sha facials, a tea pop-up, tarot card readings, and more. Activities are complimentary, but pre-registration is required for most. Kicks off at 11 a.m. More info here.
Spirited Away at The New Beverly -> For fans of Studio Ghibli who have never seen any of Hayao Miyazaki's films on the big screen, catch a matinee showing of Spirited Away (2001) this weekend at the New Beverly Cinema, either Saturday or Sunday at 2 p.m. Tickets are $10. More info here.
City of Cinema at LACMA -> The Los Angeles County Museum of Art's latest exhibition investigates how the emergence of film as an art form in Paris during the latter half of the 19th century amidst a storm of social, cultural and historical trends. Viewers can inspect sculpture, posters, prints, photography, and films of the era, and through collection glean an understanding of cinemas evolution from experimental art form to the most dominant media of the 20th century. City of Cinema: Paris 1850–1907 is housed in in Resnick Pavilion, on display now through July 10. More info here.
Yoga at Angel City Brewery -> On Sunday, Green Tree Yoga Meditation comes to Angel City Brewery to lead a ninety minute yoga session adaptable for both experienced and beginning yoga practitioners. The event starts at 10:30 a.m. A donation of $15-$20 is kindly suggested, and each donation comes with a free beverage from the brewery. More info here.
Dining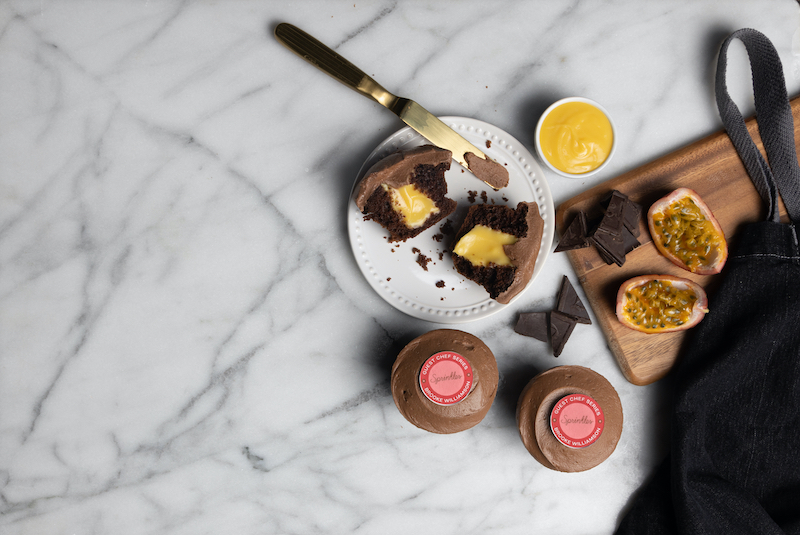 Sprinkles Female Chef Series -> In honor of Women's History Month Sprinkles has launched its first-ever Female Chef Series highlighting exclusive baked treats from three game-changing female chefs across the nation. Kicking things off is LA's very own Brooke Williamson with a Dark Chocolate Passion Fruit Cupcake. The cupcake is available March 1-13 for $6 at all Sprinkles stores and Cupcake ATMs nationwide. For every purchase of Williamson's cupcake, Sprinkles will make a donation to Step Up. ​​The collaboration continues in June with Austin barbecue legends LeAnn Mueller and Alison Clem of la Barbecue and James Beard Foundation Award semi-finalist and Top Chef contestant Claudette Zepeda in September. 
Lunetta Brings Back Tasting Menu -> The Taste of Lunetta menu returns March 2-12 and will feature a four course dining experience that includes Chef Ralphael Lunetta's popular Bouillabaisse and Osso Bucco. Lunetta's Bouillabaisse is packed with Santa Barbara halibut, Ahi tuna, Scottish salmon, squid, black mussels, wild Mexican shrimp and little neck clams served with a red crab saffron couscous and a side of grilled country bread. The Osso Bucco is paired with yukon gold smashed potatoes, a bounty of farmers market vegetables and a horseradish cream. The Taste of Lunetta menu costs $68 per person and is available for dining in and to go.
Wyman Bar Here to Stay at the Bradbury Building -> The Wyman Bar pop-up inside of the Bradbury Building will be open indefinitely and Neuehouse the members only work and social space operating Wyman Bar will allow the public to stop in for a drink by emailing [email protected] to reserve one-time evening access inside the space for $5.
10 Days RE:Her Festival -> Now in its second year, Regarding Her's 10 Days RE:Her Festival brings together female-owned hospitality operations to collaborate on special culinary events across Los Angeles County. Explore special menu items, virtual events and dinners prepared by chefs from some of the most influential restaurants in the city. Heavy hitters for 2022 include Rossoblu, pasjoli, Fishing With Dynamite, Ayara Thai, Casa Vega, Wanderlust and All Day Baby. See the full schedule of events and how to get tickets here. 
Eataly's Restaurant Fest -> Eataly's Restaurant Fest is back March 4-20, with deals on multi-course dinners at all three restaurants inside the Century City complex. Some menus start at just $22 and Italian wine and cocktail flights start at an approachable $19. Eataly's marketplace will also host in-store events during the festival .
Brunch at Vintage Wine + Eats -> The Studio City wine bar opened by sommelier Rebecca Phillips will launch weekend brunch this Saturday. Expect morning comfort foods like Lox Sliders, Housemade Churro Donuts, Candied Dijon Bacon, Creme Brulee French Toast and a breakfast sandwich on the menu. Weekly rotating wine specials curated by Phillips, along with mimosas and sake spritzes will also be available. Vintage Wine + Eats brunch menu is served from 11 a.m. to 2 p.m. Saturdays and Sundays.
Apokries at Theia -> Angelenos will get to experience Greek carnival Apokries March 3-6 at Theia. There will be food and cocktail specials, a live DJ, belly dancers and a few other carnival inspired surprises.
Looking Ahead to Next week….
Pasta Sisters Ocean Themed Blue Pasta -> Chef Pollastrini's limited edition Blue Ocean Pasta is available March 8-10 in Pasta Sisters Culver City location. The stunning ocean blue pasta is made with Spirulina, and the dish is tossed in uni butter then topped with Santa Barbara Spot Prawns, uni and wild salmon roe. The pasta dish will be available in limited supply daily, pre-sale for the Blue Ocean Pasta ($45) can be made through Eventbrite. 
---
Any notes or corrections? Want to suggest an event we should add to an upcoming list? Hit us up at [email protected].