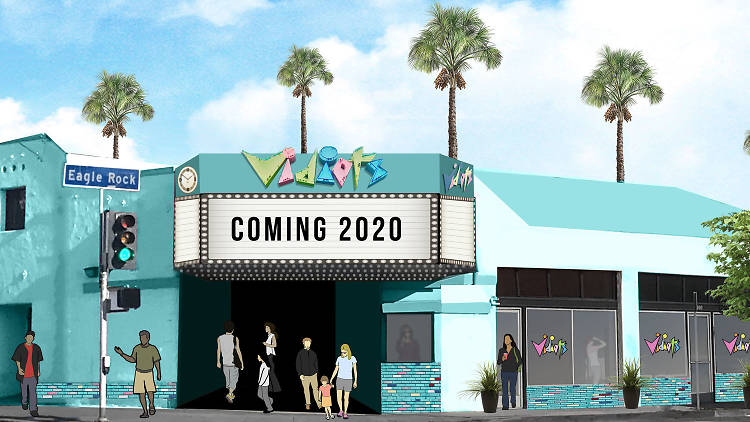 Be Kind, Rewind: Vidiots is back! The beloved video store and cultural institution is coming to Eagle Rock in 2020 with a restored 90-year-old, 200-seat theater and a storefront with over 50,000 videos for rent in DVD, VHS and Blu-ray. The eagle has landed, sheesh. 
Vidiots' new digs will be the former Eagle Theatre at 4884 Eagle Rock Blvd, which first opened as the Yosemite Theatre in 1929. According to Cinema Treasures the venue's multi-purpose past includes early days as a vaudeville and silent film spot, multiple 20th century renovations, a 70's run as an adult film theatre, and most recently as home to a church for the Brazilian based Universal Church of the Kingdom of God.
The new tenants aim include a smaller screening room for special events, workshops and more esoteric programming. The folks behind the relaunch are also partnering with local restaurants on a rotating menu. What better place for something like this than L.A., a city teeming with film-junkies and fantastic food. Mwah.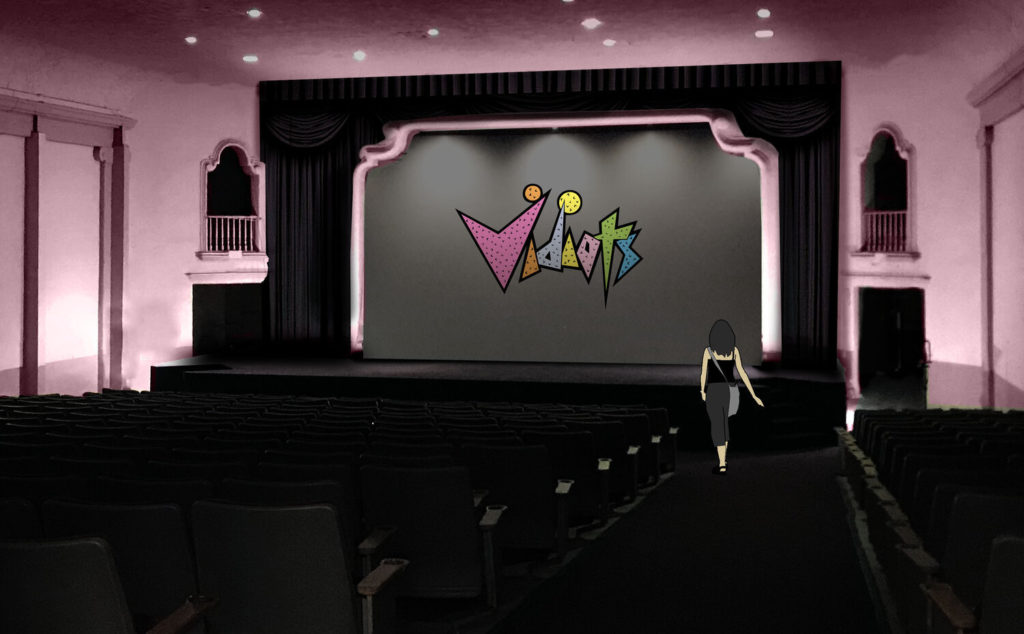 Vidiots first-opened in Santa Monica in 1985, and is slated to come back in fall of 2020, just before its 35th birthday. It's long been a home for cinephiles, lovers of cult-classics and devotees of brick-and-mortar film-finding expeditions. This new location carries the same spirit, or hopes to, and lands smack dab in one of L.A.'s quirkiest neighborhoods. 
Famed director Jason Reitman donated a 35mm projection system to the theater, and the new build-out already includes plans for state-of-the-art sound and visuals. The Vidiots team have been busy – even though the theater doesn't open for another year – partnering with Alamo Drafthouse on Video Vortex, which offers free movie rentals at L.A. Drafthouse. They've also struck up partnerships with other L.A. institutions, including an upcoming series of 16mm films at The Bootleg Theater. 
For more information on Vidiots visit vidiotsfoundation.org
---
The Best Things to do in L.A., straight to your inbox! Sign Up For Our Email List And You Receive...
- Two emails a week, Monday AM and Thursday AM.
- Monday: The best of the week ahead. 30+ ideas.
- Thursday: What to do this weekend. 30+ ideas.
- Occasional emails with special offers and messages from promotional parters.
- Optional emails for daily to-dos, travel tips, food recommendations, and deals.
Basically, just think of us as your friend making some fun suggestions for what you might like to check out this day or week or month in L.A. Sign-up in the form below to join over 66,000 Angelenos who already subscribe!
NOTE:
If you already receive our weekly newsletter and want to update which additional emails you receive, simply click 'update subscription preferences' in any email we've sent you to change your subscription settings. Remember, per our 
privacy policy
, we respect the fact that you're trusting us with your personal info and will never share your email information.
---