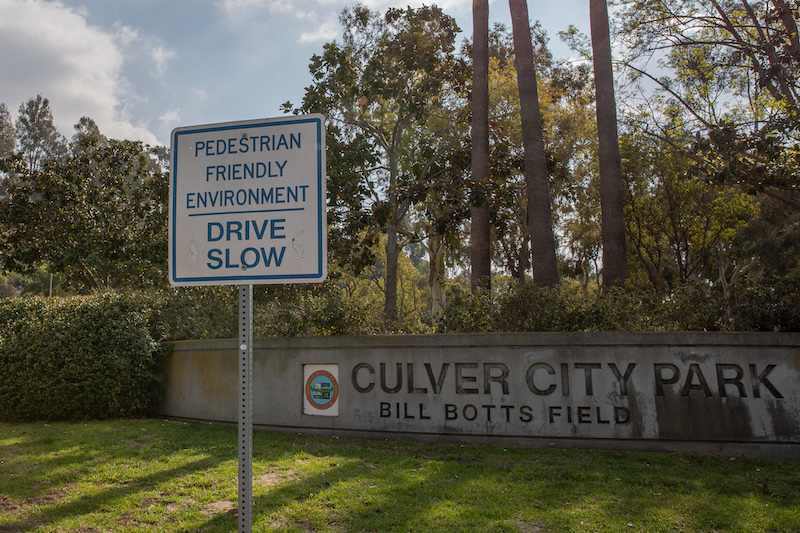 Duquesne Avenue cuts Culver City Park in two pieces; a skate area and basketball court on the lower side and baseball fields up top. We park along the downward slope in a metered spot facing west. A few dollars for four hours. More than enough for the planned three-mile jaunt.
Christina, Milo and I walk across Jefferson Boulevard to arrive at the overpass for the Ballona Creek. The the sides of the bridge are bracketed by works of public art. On one side we encounter what looks like the skeleton of a rocket ship that crash landed nose down. On the other, along the wall of the bike path access ramp, there is a set of murals depicting scenes from eight great rivers of the world. Rivers of the World is what they call the wall art. Appropriate name. Spot on.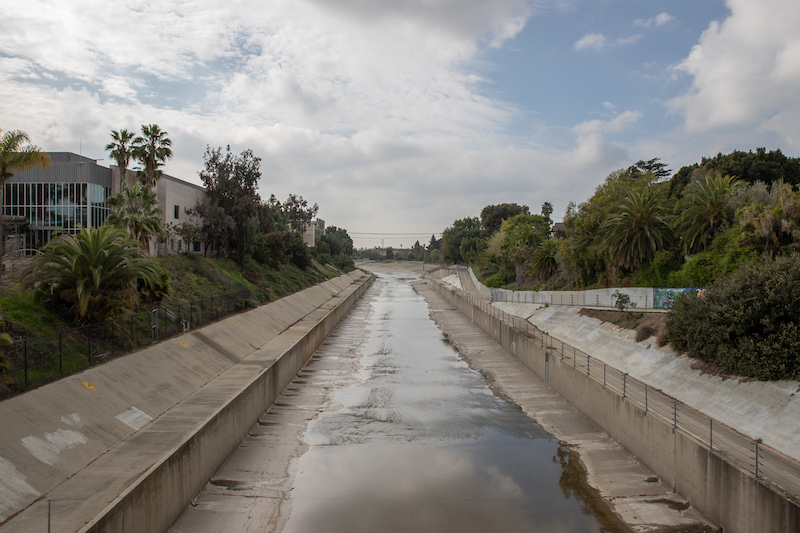 Signage informs us that the path is part of the Park to Playa Regional Trail, which extends from Baldwin Hills to Culver City then along the creek all the way to the Pacific Ocean. If the spirit moved us, we could follow the trail south from the ramp and in about six miles we'd hit the sand. The spirit, however, is telling us to stick to the game plan.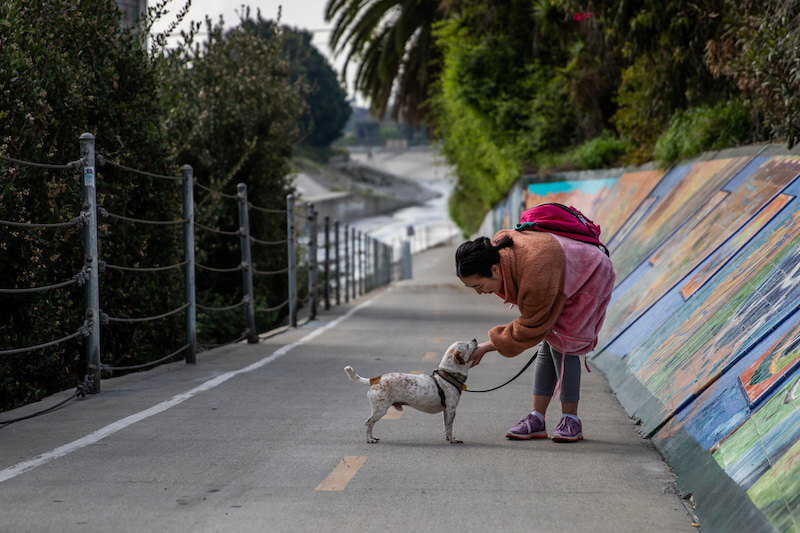 We go one more block on Duquesne before we bank right on Lucerne Avenue, then three streets down make a quick left onto Irving Place. We're now in the midst of a picturesque residential neighborhood, surrounded on all sides by single family homes and shady branches that welcome our footsteps along the sidewalk. Everything is copacetic until we walk past Linwood E. Howe Elementary School.
I am now standing before a great sign. Maybe great isn't the right word. On one metal pole there are no less than 16 distinct mandates stacked on top of each other like a Jenga pieces. I stare at the notices printed in green and red. "Parking" and "permits" and "stopping" blend together to form a sort of alphabet soup in my mind. I think about the bureaucrat that approved this, and what must have been going through their mind to envision such an achievement. Surely there is some memo still stored on some hard drive that provides a legitimate explanation. Still, I can't help wonder, why not just paint the curb red and be done with it?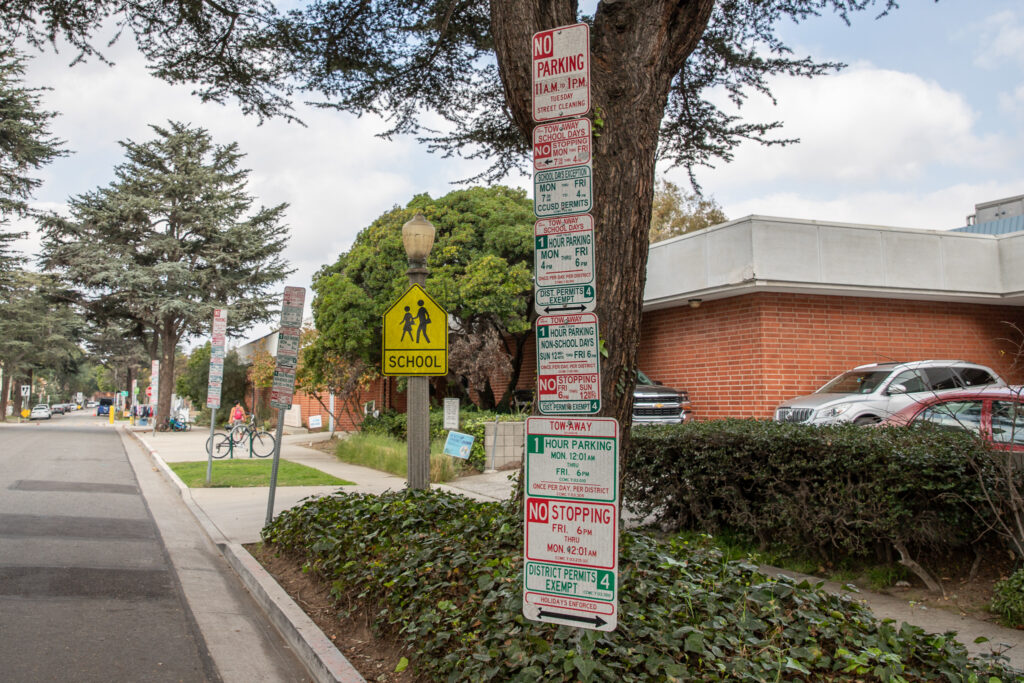 Of course the true absurdity of these signs isn't that they exist. It's that they used to be taller. Back when the totem pole parking signs were installed in August of 2014, some stood as high as fifteen feet. That was enough to cause a social media uproar, and ultimately local officials chose to trim down the height. So now we have these. The "simplified" versions. We keep walking.
Irving goes another block and a half before it spills out on to Culver Boulevard and Downtown Culver City. Before us now is a neutron star of gentrification. The supernova effect of neighborhood "rebirth" has long since come and gone. What exists now is a dense ball of bistros and coffee bars and yoga studios. There is a Salt and Straw and a Philz Coffee and an Equinox. Because, you know, of course there is.
We head southwest past all the commerce then cross from Culver on to Washington Boulevard at Duquesne. This takes us past the Kirk Douglas Theater, where I stop for a quick photo.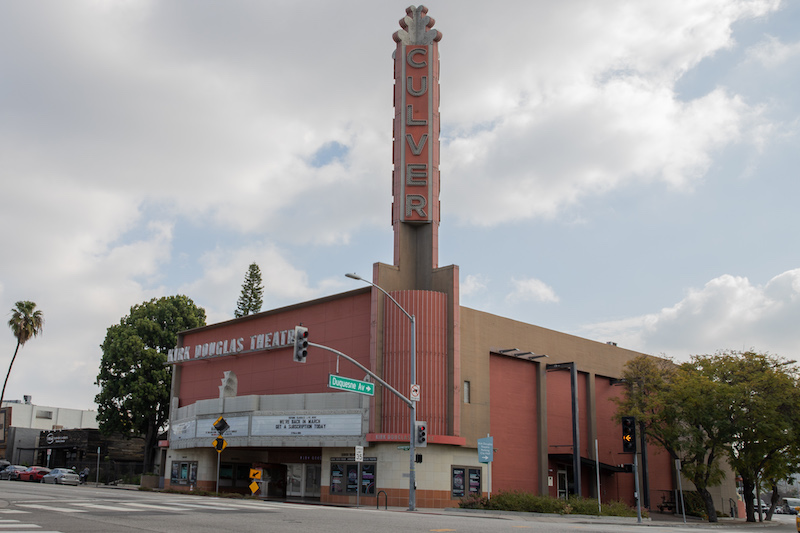 One very short block west we turn right on Dunn Drive, which is also we arrive at the Lawrence and Martha Joseph Residence and Apartments, or as the property is more commonly referred to, "The Hobbit Houses." You might have read about this place as a prime example of Storybook architecture in Los Angeles. There are notable cases, like The Witches House in Beverly Hills, or the facade of Tam O'Shanter's in Atwater Village, but this one stands out in my mind because of its loose connection to an infamous crime.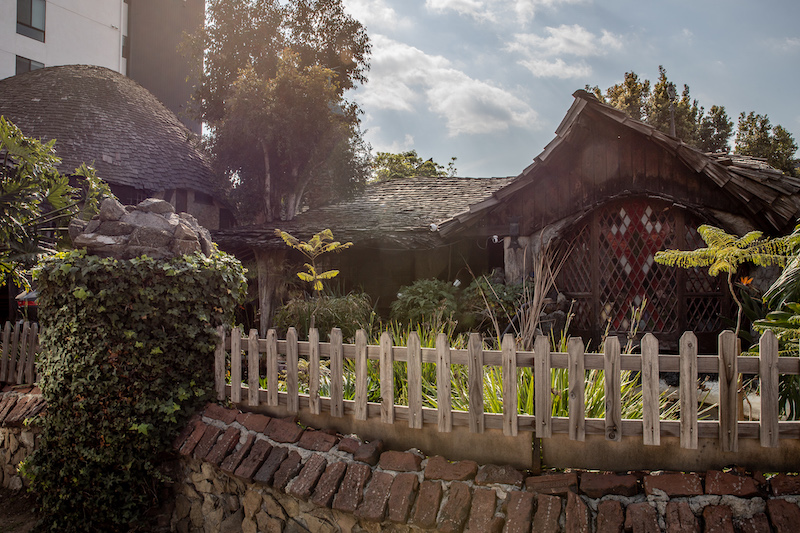 In 1963, a man named Barry Keenan and two associates decided the shortest path between them and a boatload of cash was to kidnap Frank Sinatra Jr. The son of Ol' Blue Eyes was nabbed at gun point in Lake Tahoe then whisked back to Los Angeles where he was held for four days. A $240,000 ransom was paid, but any joy from the big score was short lived.
After Junior was released, it wasn't long before the law caught up with the kidnappers, and the cash recovered. And where exactly did the authorities find the vast majority of that moolah? You guessed it, inside one of the Hobbit House apartments.
For his role in masterminding the scheme, Keenan was sentenced to seventy five years in prison. He served only five, after which he was released he and eventually became a millionaire by choosing a career path equally suited to a blackmailer. He went into real estate.
If you're curious to learn more about this story, there is a ten-part podcast series on the kidnapping escapade produced by John Stamos. Yes, the same guy that played Uncle Jesse. What a strange world, huh?
Oh, and speaking of weird, after we depart the Hobbit Houses we cruise east along Venice Boulevard where we arrive another Los Angeles curiosity: The Museum of Jurassic Technology. The MJT stands out because in reality it has very little to do with being either a) a museum or b) technology.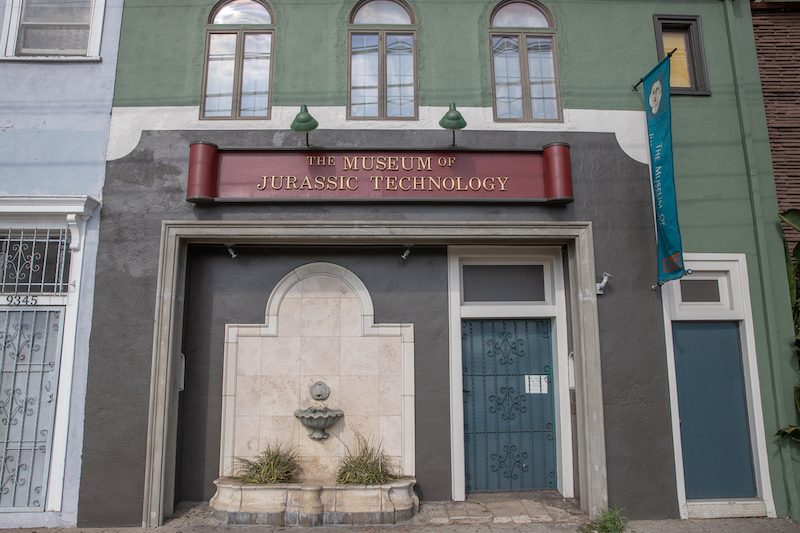 I guess in the end it's more of a concept than anything else. It's a place you want to tell people you've been, even if after going you remain baffled by its existence. I say go at least once. But today is not the day for us.
Further east on Venice we catch a glimpse of the Expo Line station, but before we go that far we turn right at Culver and swing around past Media Park. We cross the street, go by the Trader Joe's and then on to Washington as we continue our return to the creek. Along the way we pass by the sign for Sony Pictures Entertainment.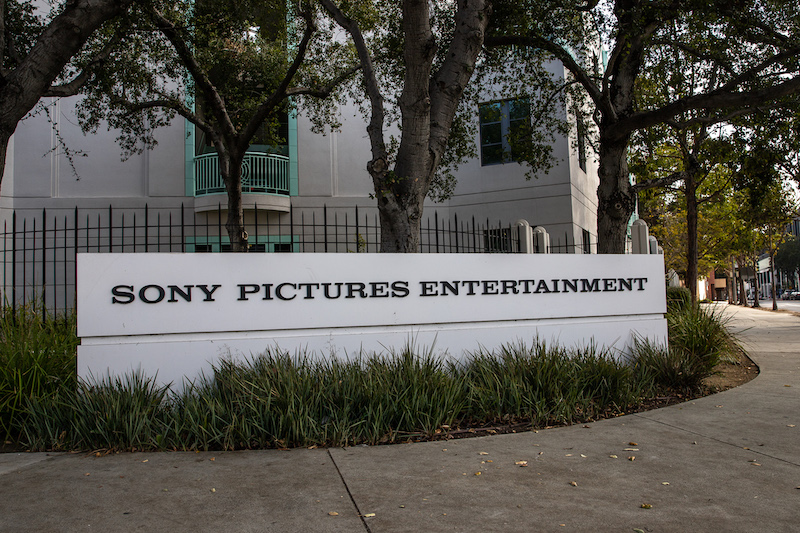 Studios exist in Culver City because of an alleged encounter between real estate promoter Harry Culver (founder of the city) and filmmaker Thomas H. Ince when the latter was shooting a picture near the Ballona Creek.
Ince was one of the most prolific filmmakers of his era, credited as the father of the western and an innovator in the "assembly line" system of filmmaking. More or less, he applied a division of labor philosophy on productions to maximize efficiency. Director's direct. Writer's write. Producer's produce. It seems like common sense now, but this was groundbreaking stuff in the early 20th century.
The story goes that Culver offered Ince a sweetheart deal to relocate his studio from the Pacific Palisades to Washington Boulevard. The location turned out to be exactly what Ince was looking for, and by the time Culver City was incorporated in 1917, ties to the movie biz brightened the area's future.
A street that bares the luminary's name slices between Sony Pictures and Culver Studios. We follow the sidewalk as the neighborhood transitions back to residential, and when we return to Lucerne I catch a glimpse of ant-sized shapes climbing to the summit of the Baldwin Hills Scenic Overlook.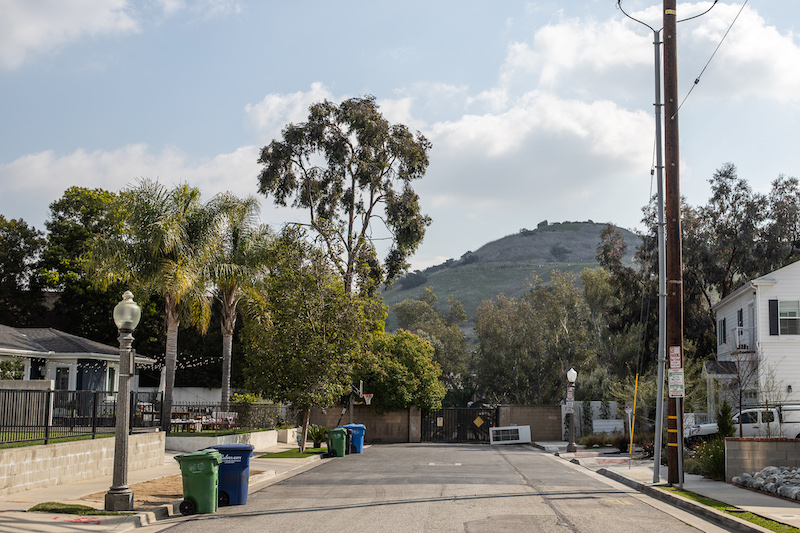 We book a right on Lucerne and follow it back the way we came to arrive at the creek, then back over the bridge, past Jefferson, and up the hill.
The meter at our spot shows hours still on the clock. That's ok I think, some lucky park-goer will get a free pass on my dime. Besides, parking is this neighborhood is tough enough. You know, giant signs and all. I'm just glad I can be of some assistance.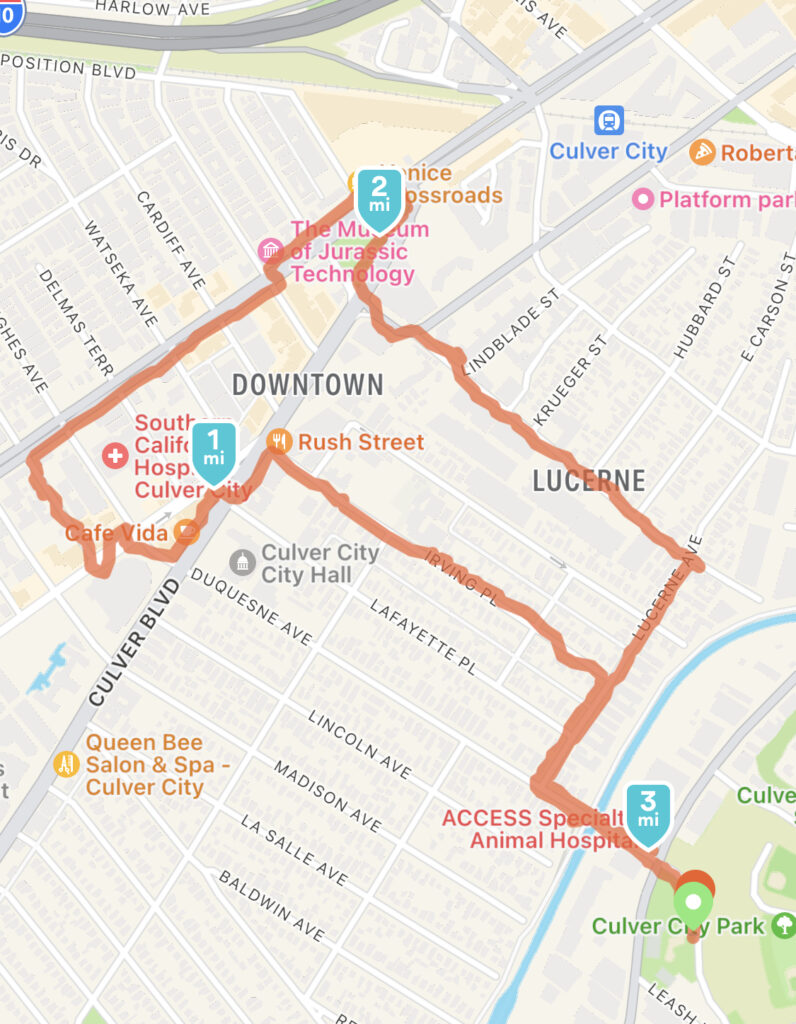 Starting Point: Culver City Park, 9600 Jefferson Blvd, Culver City, CA 90232
End Point: Same
Distance: 3.10 miles
Miles Until Goal: 981.6
---
Previous: Walking Ventura Blvd from The Brady Bunch House to Universal City | L.A. on Foot #6
Next: Walking Around The Silver Lake Reservoir and Up the Mattachine Steps | L.A. On Foot #8