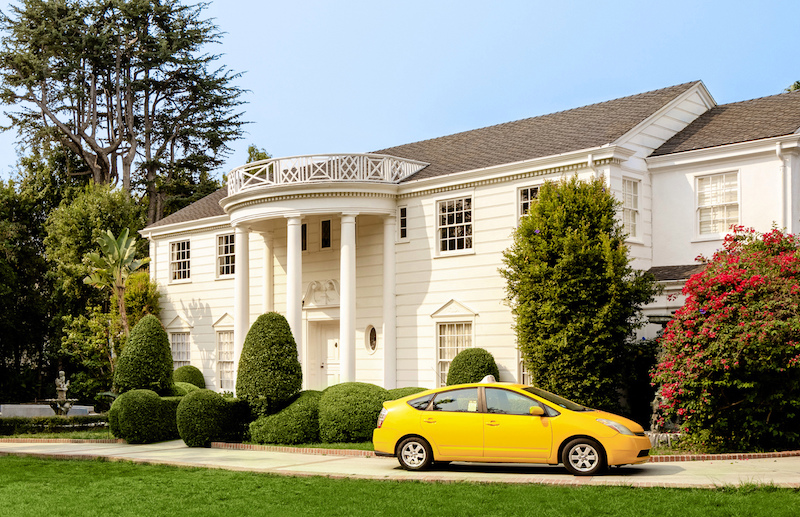 It's been 30 years since The Fresh Prince of Bel-Air first aired on September 10, 1990. To celebrate, the Fresh Prince of Bel-Air mansion is now available for just $30 a night on Airbnb—sort of. It's only available for five, single-night stays and it isn't actually in Bel Air, but rather Brentwood. But hey, it's still a mansion that rents for cheaper than a shady motel.
As you most likely know, The Fresh Prince of Bel-Air stars Will Smith as a West Philly teen whose family sends him to live with his wealthy aunt and uncle in Bel Air. Smith is named as the host of the property on its Airbnb. listing. It reads: "If this place looks familiar that's because it's just as fly as it was when I first rolled up the driveway. I'm back. And this time, I'm handing you the keys so you'll have my wing of the mansion all to yourself – but my sneaker collection is off limits, aight?"
The series only used the outside of the mansion for its exterior shots, while the interior scenes were filmed in a studio. So while it may not actually be where the family comedy played out, Airbnb says it is replete with "bold graffiti art, posh interiors, timeless family portraits, and Philly cheesesteaks served on silver platters." Smith's "wing," which does not include the entirety of the home, boasts a bedroom, bathroom, pool, outdoor lounge, and dining room. Other amenities include "a fresh pair of Jordans" for shooting hoops in the bedroom, a "fly look" courtesy of the Prince's closet, and—since you won't have access to a kitchen—catered meals.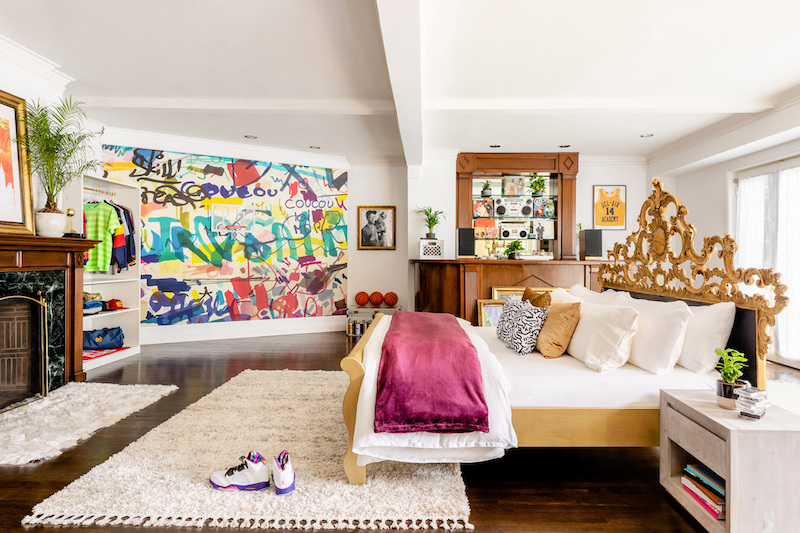 You may be curious about what COVID-19 protections are in place during this staycation. For one thing, each guest is only allowed to bring one other person. No one else is permitted (and Airbnb has cracked down globally on parties altogether). The space will be cleaned before each guest's arrival using Airbnb's Enhanced Cleaning Protocol, which takes its cues from the CDC. Guests are greeted virtually by DJ Jazzy Jeff and in-person by a socially distant concierge. They'll wear a mask and keep six feet of distance, and guests are asked to do the same. After the keys are exchanged, the concierge leaves. 
Reservations are just $30 per night, but there are only five of them. They open to L.A. County residents on September 29 at 11 a.m. here and we suspect they'll probably be gone in a flash. Available nights include October 2, 5, 8, 11, and 14. As part of this promotion, Airbnb will also make a one-time donation to the Boys & Girls Club of Philadelphia. 

DJ Jazzy Jeff will also host an online experience on October 1 where he'll teach you how to spin and scratch. You can book that for $100 here.