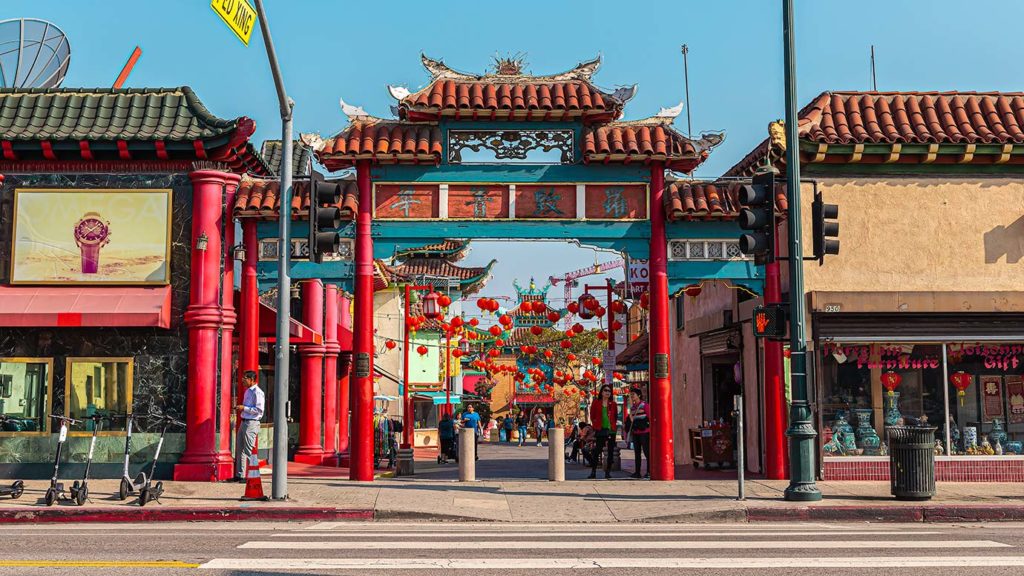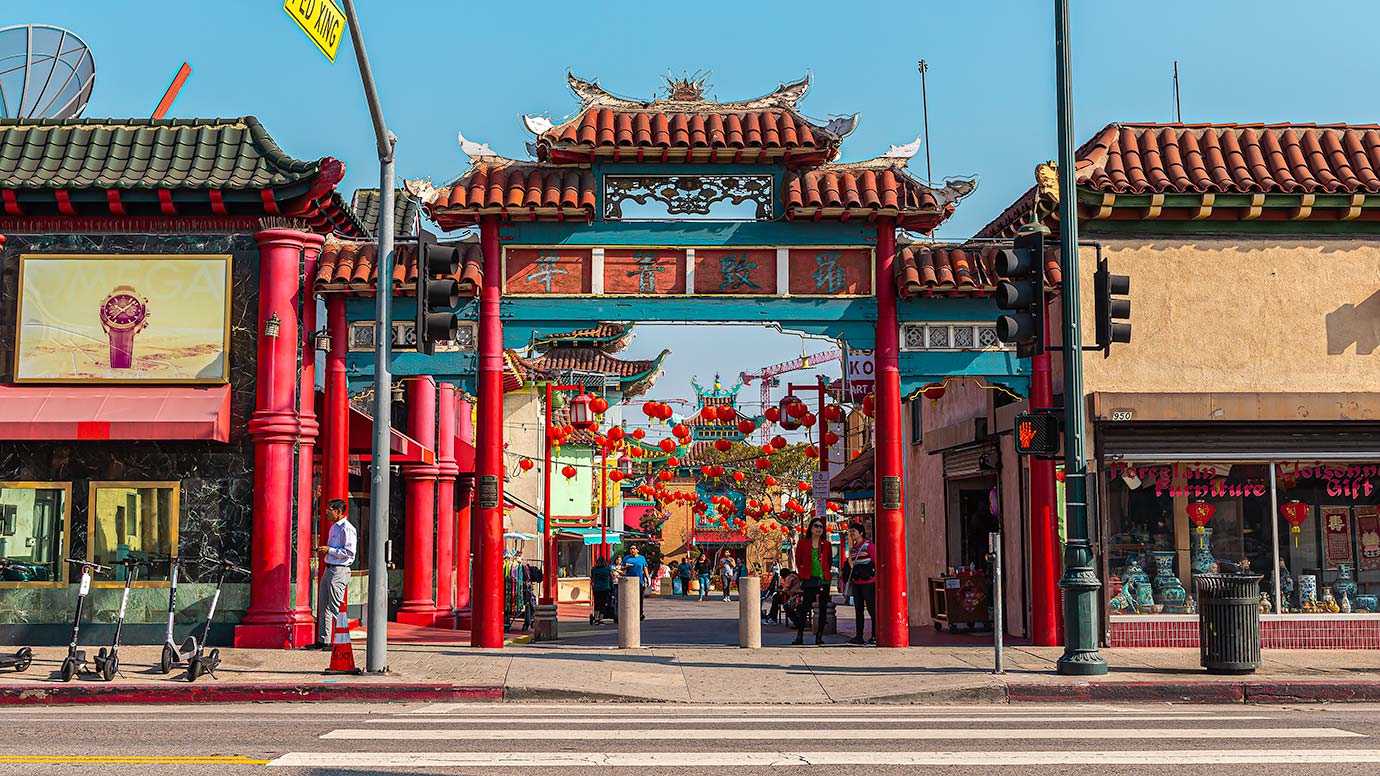 We used to tell you about all the things you could go out and do in Los Angeles on a daily, weekly, and monthly basis. Then, COVID-19 changed life for all of us, in a thousand small and massive ways. Until the pandemic is behind us, we'll post events that adhere to Public Health's current protocols—including plenty of at-home and online events—every Monday and Thursday. We hope they keep you busy, make you laugh, teach you something, or help you feel less alone.
This week, we've got Black History Month celebrations, NHM's First Fridays, pizza-themed escape rooms, a 'laughter yoga' class, and more. Have something you want to submit for next week? Hit us up: [email protected].
At-Home & Online Events
The Natural History Museum's popular First Fridays returns virtually on Feb. 5 featuring lively discussions with experts, DJ sets, and music. Free to attend with advance registration.
Take a Laughter Yoga class with certified laughter yoga instructor Barbara Molina on Feb. 1. This free 30-minute class is hosted weekly by the Studio City Library and is suitable for all ages. Join on Zoom.
In celebration of Black History Month, The Groundlings Theatre and School will host a series of online performances and panels exploring diversity and inclusion in comedy and entertainment. Special events include a collaboration with The Amazing Grace Conservatory, webinars, and more. The month-long celebration kicks off on Feb. 3. See the full schedule here.
LACMA presents a free film screening of Disclosure, a documentary that serves as "an unprecedented, eye-opening look at transgender depictions in film and television, revealing how Hollywood simultaneously reflects and manufactures our deepest anxieties about gender." A conversation with director Sam Feder, producer Amy Scholder, and executive producer Laverne Cox will follow. The event is on Feb. 2 at 7 p.m., but remember to RSVP in advance.
Paruzal Games' online escape rooms are a great way to reconnect with friends while solving a puzzle together. A live game master will connect with you over Zoom, taking you through illustrated worlds full of clues and secrets. While many escape rooms tilt towards horror or suspense, Paruzal's adventures are light-hearted and fun, such as opening a pizza shop, sprucing up a coffeehouse, or sneaking backstage to try to meet Bruce Springsteen. Tickets are $15/person. Or, if you're looking for something more bespoke, you can also ask them to create a custom game for a special occasion.
Join Zocalo Public Square on Feb. 4 at 3 p.m. for "What Does Kamala Harris' Rise Say About America?" Per a release: "California journalist Dan Morain, author of the new biography Kamala's Way, and Kimberly Peeler-Allen, co-founder of Higher Heights, an organization building the collective political power of Black women, visit Zócalo to discuss how Harris got to the White House, what we might expect her to accomplish there, and what it can tell us about our nation and the current moment." Register here.
Learn about Ethiopian cuisine with Chef Friku on Feb. 4 as part of West LA Regional Library's LA Made series.
In honor of Black History Month, Edendale Library will host a discussion on documentaries Ethnic Notions and Through a Lens Darkly on Feb. 4 at 6 p.m. Both films are available for free on Kanopy via LAPL.org. To join the discussion, email [email protected] for the Zoom link.
Share your stories and visions of Hyde Park with your community on Feb. 3 at 4:30 p.m. The online "story gathering event" will include Heart of Hyde Park artists Moses Ball, Dezmond Crockett, Assata Umoja, Linda Ricks, and Robbye Davis. To register, email [email protected]. To submit a question, email [email protected].
SCI-Arc will celebrate Blacks Lives Matter Week of Action Feb. 1-5 through a series of online panels and discussions. They include "Trans Affirming, Queer Affirming, and Collective Value" on Feb. 2 and "Intergenerational, Black Families, and Black Villages" on Feb. 4. See the full schedule here.
View L.A.-based conceptual artist and CalArts educator Charles Gaines's Multiples of Nature, Trees and Faces, his first solo exhibition at Hauser & Wirth London, here.
Dan Savage's sex and body positive HUMP! Film Festival will be a livestream event this year from Jan. 30 through March 6. Watch indie erotic films made by real people for real people from the comfort of your home. The festival kicks off with a viewing party with Dan.
Chunky Paper is hosting a pop-up in Chinatown from Jan. 25 through Feb. 15, just in time for Chinese New Year (Feb. 12). Discover seriously adorable, handmade red envelopes in the shape of boba tea, Dodgers baseball caps, and more. Stop by the pop-up or shop online.
The Music Center and dublab present A Quiet Scene: L.A., a free film competition and screening initiative. Anyone can submit a short film that is "an authentic reflection of Los Angeles during current times," which must be paired with and filmed in duration to one of the seven tracks featured on the Roger and Brian Eno EP Luminous. Submissions are open at filmfreeway.com/AQuietSceneLA from Jan. 22 through Feb. 21.
From The Wallis' Sorting Room Sessions comes Jacob Jonas The Company's Films.Dance, a collection of 15 short dance films shot throughout the pandemic. The first launched on Jan. 25 and the rest will roll out weekly.
LACMA and LA County Library have partnered on several online programs for teens and kids. They include storytelling and art workshops, plus info on how to pursue a career in museums.
The Morrison Hotel Gallery's latest online exhibition, The American Sound, pays homage to picket lines, peace signs, and progenitors that defined American politics, movements, and culture.
The Museum of Unnatural History in Chicago presents The Kingdom of Slovenia, a virtual tour through a fantastical world populated by sentient foods. Described as "part theme park ride, part role-playing game," groups of 4-8 will explore the land's agricultural and mythical history and make choices that impact their tour guides and Slovenia's citizens. Tickets are available on a sliding scale from $1-$15 here. Open Fridays through Sundays through Feb. 21.
The Skirball presents the Tightrope: Americans Reaching for Hope Jan. 21–May 31. The online exhibit is based on the New York Times bestselling book by Pulitzer Prize–winning journalists Nicholas D. Kristof and Sheryl WuDunn and features images of America's most complex problems captured by photojournalist Lynsey Addario.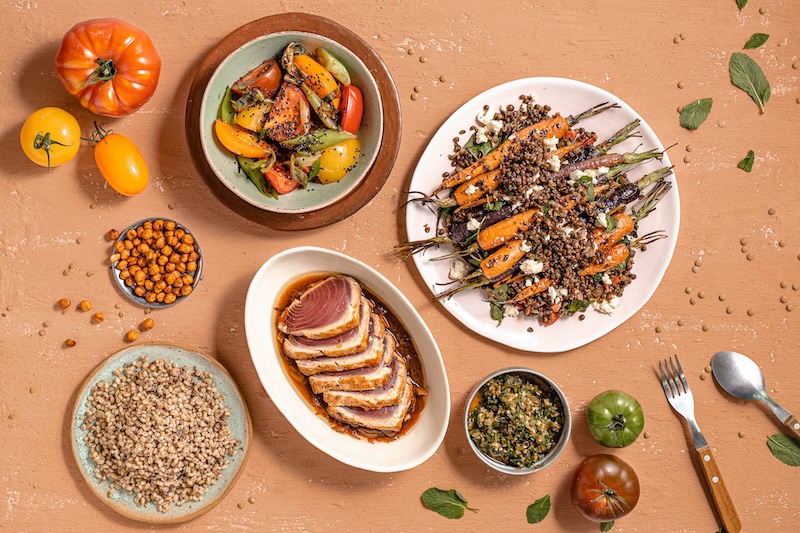 Pickup & Delivery
A meal at West Hollywood's Grain Traders LA is like a whirlwind trip around the world. The casual, customizable format is elevated by Culinary Director Gisela Salazar Golding's sharp global palate, acquired through her experience in several international kitchens. Guests may choose from dozens of items all packed with complex flavors, including yellowfin tuna tataki, "Char Siu" pulled jackfruit, pineapple kimchi, and a green curry eggplant casserole. Takeout is available by pre-ordering on the site. Get delivery via Postmates, Grubhub, and DoorDash.

Madre is celebrating Dia de la Candelaria with a special to-go box that includes four mix-and-match tamales for $20. For an extra $10, add four champurrados or four cafés de olla. Place your order by Feb. 1 at 9 p.m. for pickup on Feb. 2 from noon to 9 p.m.
If you're a fan of McDonald's Filet-o-Fish, Echo Park sake bar OTOTO is offering its version with a Japanese twist. The Filet-OTOTO-Fish is made with panko-fried rock cod, American cheese, tartar sauce, and pickled daikon on a sesame bun ($13). Available for pickup and delivery.
Jitlada offers some of the spiciest food you can eat in Los Angeles. There are two separate menus, one with familiar items and another focused on Southern Thai cuisine, which is a Jitlada specialty. The Southern menu lists over 150 not so common items including "lava" noodles, lemongrass eel, and dry curry soft shell crab with pumpkin. If looking through over 300 menu items seem intimidating, the Crying Tiger appetizer, Crispy Morning Glory Salad, pad thai, and fried sea bass are a good start. Available for takeout, or get delivery through your favorite app.
Tiago Coffee Bar + Kitchen in Hollywood has partnered with TIYYA Foundation to recognize Black History Month with a limited edition bag of Ethiopian coffee beans. A portion of the proceeds will support families of refugees, immigrants, and displaced indigenous communities. The coffee beans are available all month at Tiago in-store, online, and through delivery apps. You can also find them at Guerrilla Cafecito in the Arts District or at Flavors From Afar.
Los Feliz newcomer Nossa opened this week. Its Southern Brazilian menu features cheese bread, roasted chicken, and moqueca de peixe, a coconut milk-based fish stew. Available for pickup and delivery Wednesday through Sunday.
101 Coffee Shop will pop up at Little Dom's in Los Feliz, featuring popular menu items one last time before the beloved diner bids farewell forever. Available for takeout over the phone or delivery through DoorDash or Caviar Jan. 26 through Feb. 7.