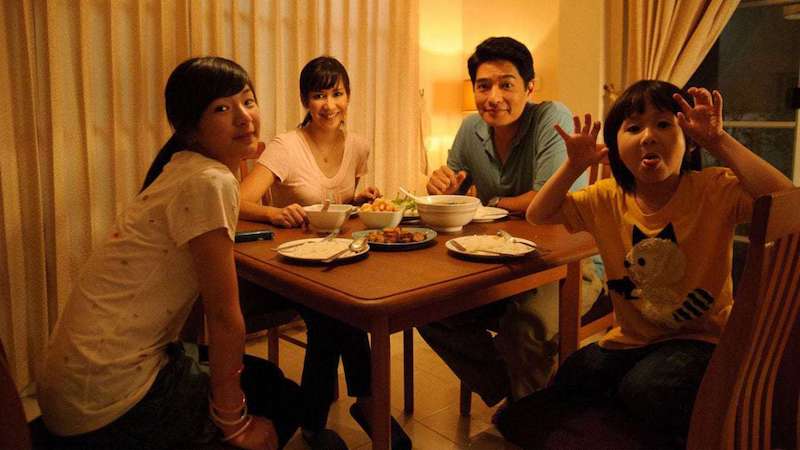 We used to tell you about all the things you could go out and do in Los Angeles on a daily, weekly, and monthly basis. Then, the coronavirus pandemic changed life for all of us, in a thousand small and massive ways. For a while, we posted strictly virtual events to keep you entertained and connected from your home. As the state, county, and city slowly reopen, we'll also include a mix of things you can do outside the house while still abiding by local health orders. We'll still offer plenty of online options for those of you who are self-isolating or who've decided to stay at home for the time being. We'll post a new list of options every Thursday morning. We hope they keep you busy, make you laugh, teach you something, or help you feel less alone.
This week, we've got a Thai film drive-in, an online dessert fest, a delivery wings fest, interactive plays and games, panels, lectures, and more. Have something you want to submit for next week? Hit us up: [email protected].
---
Out-of-the-House Events
Cinema Pop-Ups is a drive-in movie series with a location in Woodland Hills. This week's screening is Caddyshack on July 31 and The Goonies on Aug. 1.
Ayara Thai and the Tourism Authority of Thailand host a socially distant Thai movie drive-in on July 31-Aug. 1. in the Araya Thai's parking lot. You'll get to see Thai films while enjoying Thai food and snacks. Tickets are $50 per car and include an Ayara Snack Kit with two found drinks, Thai Lay's potato chips, Thai-fried bananas, curry popcorn, and Thai-candied peanuts. Other food, snacks, and beverages are available for purchase. Film options include BTS: Bangkok Traffic (Love) Story (rom-com) on July 31, Laddaland (horror) on August 1, and Bad Genius (heist/thriller) on August 2. Get tickets and more info here.
Let RuPaul's Drag Race superstars dazzle you during Drive 'N Drag at the Pasadena Rose Bowl, July 31-August 2. The queens will perform on an elevated stage with jumbo screens and powerhouse music.
To celebrate its 64th anniversary, Primo's Donuts will give away free mini Buttermilk Bars to every customers on August 1 between 9 a.m. and noon.
Board and Brush in Santa Monica has moved its art workshops outdoors. Choose from projects like home decor, doormats, cornhole sets, planters, and more. Adults may drink wine, kids get Capri Sun.
Knott's Berry Farm hosts Knott's Taste of Calico, an outdoor food and shopping event in the park's Ghost Town area, select dates July 17 through August 9. Tasting cards cost $25 and include five tastings. Kids 3-11 can get $15 cards with three tastings. Kids 2 and under are free. Please note that the theme park and its ride remain closed.
The Arena Cinemalounge Sunset has reopened for drive-in screenings in the lot behind the theater. Tickets are $30/car or $20/motorcycle and must be purchased in advance. You must also purchase refreshments in advance. More info here.
Artist Scott Hove's "The Beauty War" opens at Cakeland Gallery LA in Chinatown on July 17. Hove's work, which often takes the form of trippy cake mazes, will reflect on "the phases of life" including birth, self-discovery, integration, and death. To see it, you'll need to book a socially distant appointment in advance. Tickets are $17 for pre-bookings, $20 otherwise. The Beauty War is on display through Dec. 31.
The Lakers are back and Trejo's Coffee and Donuts celebrates their return with a Los Angeles Lakers Donut from Thursday, July 30 through Sunday, August 2. The LA Lakers donut is a raised donut with gold and purple glitter glaze with "LA" written on it. Available for takeout only.
Tickets are on sale for The Americana at Brand and Street Food Cinema's Level 8 Drive-in. The series runs select dates July 23 through August 1. Tickets are $30 per vehicle plus $8/person. Upcoming screenings include Catch Me If you Can, The Princess Bride, and Knives Out.
Concerts in Your Car is a drive-in music/performance series in Ventura. See this week's full schedule and ticket information here. This week, see the Zoppe Circus.
See artist Lita Albuquerque's site-specific work "Red Earth" The Huntington Botanical Gardens. According to a release: "[T]he installation centers around a boulder capped with bright red pigment placed among towering bamboo in a grove of the Japanese Garden. It is exclusive to this particular time and place and is 'a stand-in for what I am hoping the visitor to feel, a sense of calm in the midst of chaos," Albuquerque said." On view through Nov. 2.
The Gentle Barn in Agua Dulce offers a drive-thru program on Sundays through August 2. You'll get a tour of the farm and see its animals from the safety of your car. Tickets are $28 per person and include a vegan lunch. All proceeds go to the Gentle Barn Foundation. More info here.
Sunnyday Scoot is a tour company that allows you and one other person to take a mini-car on a fun tour of L.A. Sunnyday is open now with modifications including social distancing, mask-wearing, and online check-ins.
Online/At-Home Events
The Blank Theatre presents the online premiere of Nathan C. Jones's darkly comedic one-man musical "A Love Story?" From the confines of his home, Nathan sings the story of his relationship with a coworker. You can watch it for free on YouTube.
ABC Interactive presents Annie Lesser's "C(ovell) in the C(loud)," an online version of The ABC Project's real-life absurdist play, (C)ovell on August 1 at 6:30 p.m. To watch, donate $10 or more to one of several charities or subscribe to ABC Interactive's Patreon. To participate in the interactive version of the show, it's $45 for one participant or $75 for two (shared screen). Find more info (including the list of charities) here.
Dessert Goals Festival is online July 31 and August 1, with activities including panels, baking demos, classes, and a keynote speech from Bakers Against Racism. Learn how to run a food business, find out how to make an iced snickerdoodle cold brew latte, watch as Red Velvet NYC makes ruby chocolate macrons, and more. Tickets are $20-25 on Eventbrite.
The Los Angeles Museum of the Holocaust presents "Building Bridges: A Cross-Cultural Dialogue About Racism" on August 4 at 11 a.m. on Zoom. Panelists include Maya Gomez, Deputy Director, Research & Communications, (HOPE); Ashley McCullough, Young Professionals President, Los Angeles Urban League; Sarah Moody, Seminary Fellow, Jewish Center for Justice, and Nancy Yap, Executive Director, (CAUSE). A $10 donation is suggested. Register here.
The Echo Theater Company will stream a reading of Kira Obolensky's play "breakfast lunch dinner" on August 3 at 7:30 p.m. Synopsis: Ingredients: a middle-class Midwestern family, a modest urban kitchen, a larger-than-life mother who visits, a striving woman, a somewhat supportive man, and a daughter named Hurricane. Mix with the world outside, the never-ending attempt to nourish and be nourished, and a 21-year time span filled with changes, both epic and ever so small. Register here.
On August 1 & 8 at 8 p.m., Company of Angels presents "What's Going On? A Virtual Play Festival." The fest includes 15 new short plays that address "what happens when you add civil unrest to a pandemic, racism to a quarantine, and a mask to social media." Watch on YouTube.
On Thursday, July 30 at 7 p.m., join LACMA for a virtual exploration of Leimert Park. Tour guides include activist, artist, and co-founder of Black Lives Matter Patrisse Cullors; co-lead organizer of We Love Leimert Kaya Dantzler; CEO of Urban Design Center Sherri Franklin; founder of the California Jazz & Blues Museum Barbara Morrison; artist Alison Saar; and co-owner of Sikas Milan Wilkinson.
Artist Philip Guston's "What Endures" is now on view online at Hauser & Wirth.
On July 31 at 7 p.m., LA Plaza de Cultura y Artes presents "Mexican American Art Pop with Nancy Sanchez, Singer/Songwriter." Register here to join the free, online conversation.
Allison Goldberg and David Title have launched a series of Not Boring Workouts designed to amuse you while you exercise. You'll learn about the rise of Tupperware, the history of the domestic cat, and more while getting your workout in.
The Electric Dreams Festival runs July 24 through August 16 and it's got some really fun, interactive programming you can enjoy online. Offerings include a virtual game of Werewolf, an escape room, and "Jury Duty," an immersive piece in which you act as a remote juror for a tense trial. Check it out here. Please note that the festival is based in the U.K., so make sure to convert showtimes to your local time zone.
L.A. County Parks is offering a free, online youth cheerleading camp with the L.A. Rams cheerleaders July 27-31. Sign up here.
Learn the basic fundamentals of photography and develop your own personal artistic voice with the help of photographer Brandy Eve Allen via a photography workshop on Google Meet on August 4. The class is free to attend. This is a four-part series, but there's no requirement to attend all four dates.
Off The Menu and Uber Eats are teaming up for a star-studded Wing Showdown July 29 through August 2. Watch celebrities like Shaq, Snoop, and Tyra Banks sell you on their wing recipes, then make an order through Uber Eats. Taste test them and vote for your favorite. At the end of the event, a donation will be made to the Center for Policing Equity.
Zombie Joe's Underground Theater presents "Inner Creature Acting Class" on July 20 & 30 at 7:30 p.m. Zombie Joe and guests will teach aspiring haunt actors how to unleash their spooky side via this online, interactive acting course. Free, but you do have to register by sending your name and contact info to [email protected].
On August 3, The Consulate General of Japan in Los Angeles, the Consulate General of Mexico in Los Angeles, and JAPAN HOUSE Los Angeles will host a discussion on "COVID-19 Lessons from Japan and Mexico: Culture and the Responses to the Pandemic." Registration for the talk is free.
If you own an Oculus Quest or Oculus Rift, you can check out The Under Presents: Tempest, a live adaptation of Shakespeare's The Tempest that occurs entirely in virtual reality. You and a few other anonymous theatergoers will enter the world of "The Under" where you can purchase show tickets from a VR theater. When it's showtime, you'll be transported to the "home" of a live actor who will guide you in real-time through the interactive tale. Available now through Sept. 30. Tickets are $14.99 and can be purchased at the in-app box office.
Chef Eric's Culinary Classroom is now offering its kids' camps online. These interactive Zoom lessons allow children and adults to cook together. Participants receive shopping and equipment lists via email beforehand, with suggestions for basic tools if you don't have everything. Register online here.
Lincoln Park Zoo hosts virtual meet and greets with its animals on Saturdays during July and August. The experience grants viewers an intimate look into the animals living in the Lincoln Park Zoo. Each Saturday of the series will feature a specific animal group.
Coolhaus and Common Space Brewery collaborated on an ice cream-flavored beer in celebration of National Ice Cream Sandwich Day (Aug. 2). It's available for home delivery in two different kits including an assortment of Coolhaus Ice Cream Sammies and pints. Packages will be delivered July 31, August 1, or August 2.
Join Anne Litt and KCRW DJs Jason Bentley, Novena Carmel, Aaron Byrd, Anthony Valadez, and John Moses for "This Album Saved My Teenage Years," an interactive round-table about the music that soothed their teenage angst. Submissions, audience participation, album snippets, and storytelling will be part of the event. Free to attend for KCRW members and for nonmembers, a donation of $1 or more will be accepted.
Place orders now for Of the Night deliverable party packages from Disco Dining Club and BLAKESHiNE. Each one is designed for two people to have a decadent night in and includes snacks, beverages, decor, accessories, curated Spotify playlists, themed activities, and more. Add-ons, including birthday packages and theatrical deliveries, are available.
On Sundays, July 19 through August 16, catch The Getty Villa's "The ODDyssey" on the Getty Museum's YouTube channel. The Troubadour Theater Company will present Homer's 24 books in short, family-friendly episodes.
Dance with The Music Center through Digital Dance DTLA's online dance sessions, offered Friday nights now through September 4 at 7 p.m.
The L.A. Phil's YOLA National at Home is a series of courses, masterclasses, project-based learning offerings, and keynote addresses from Gustavo Dudamel and Thomas Wilkins. They're presented July 10-31 on Zoom and YouTube Live. See the full lineup here.