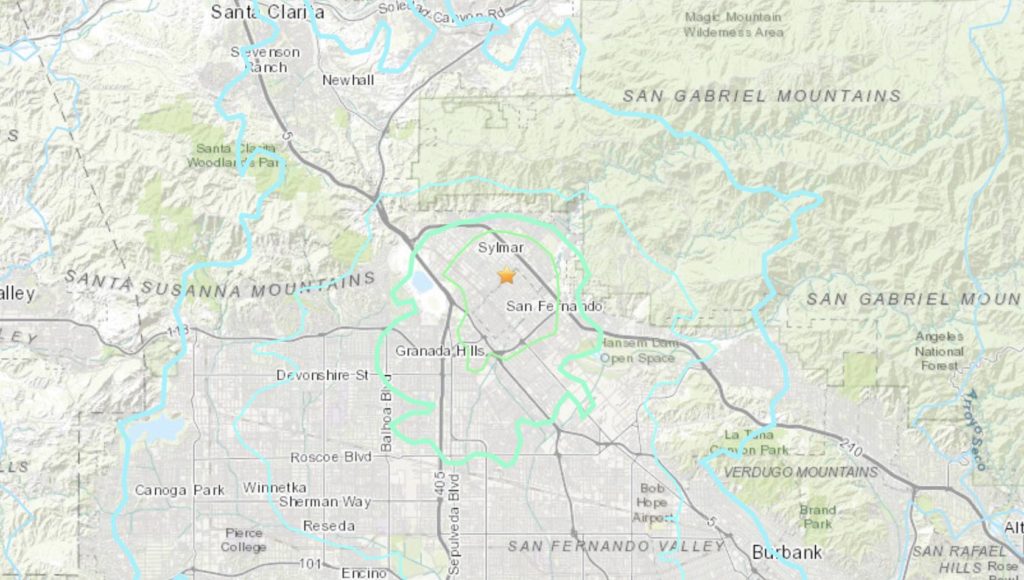 A magnitude 4.2 earthquake shook Los Angeles early Thursday morning, followed by multiple aftershocks. The U.S. Geologic Survey reported the epicenter in the city of San Fernando, just south of Sylmar and approximately one mile north of Pacoima.
The first quake struck at approximately 4:29 a.m. and multiple aftershocks have since followed. The first, which occurred at 4:38 a.m., measured as a magnitude 3.9. Back to back quakes were also recorded at 6:48 a.m. and 6:49 a.m, measuring 3.8 and 2.8, respectively.
During the first earthquake, shaking was felt throughout Los Angeles County, from Pasadena to Santa Monica. Although the jolts offered many Angelenos a most unwelcome morning wakeup call, initial reports showed no major damage throughout the area.
In the aftermath of the first quake, the LAFD conducted a systematic survey of the City of Los Angeles by ground and air and reported no major infrastructure damage, loss of life, or serious injury directly attributable to the earthquake.
If you were in the area and want to contribute a report of what you felt to the U.S. Geologic Surcey, you can submit it here.