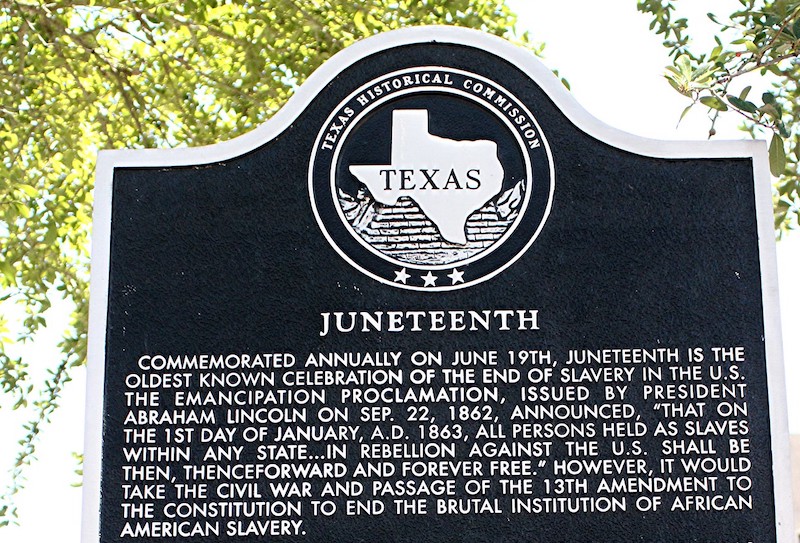 Today, Los Angeles Councilmember Curren Price introduced a motion that would make Juneteeth a legal city holiday. 
"For myself and the nearly half a million Black Angelenos that call this City home, we understand its significance, we recognize the value and the cultural impact Juneteenth has on our culture," Price said in a statement, according to KTLA.
Juneteenth refers to June 19, 1865 when in Galveston, Texas, U.S. General Gordon Granger read General Orders No. 3: "The people of Texas are informed that, in accordance with a proclamation from the Executive of the United States, all slaves are free."
Confederate General Robert E. Lee had already surrendered two months prior, but Texas had continued to practice slavery, accounting for about 250,000 slaves.
The following year, June 19 was celebrated as Jubilee Day in Texas and the tradition spread among Black Americans throughout the country. Juneteenth became an official holiday in Texas in 1979 and in California in 2003. Massachusettes made it an official state holiday today. The only states that don't currently recognize Juneteenth as an official holiday are Hawaii, North Dakota, and South Dakota. Juneteenth has yet to become a federal holiday.