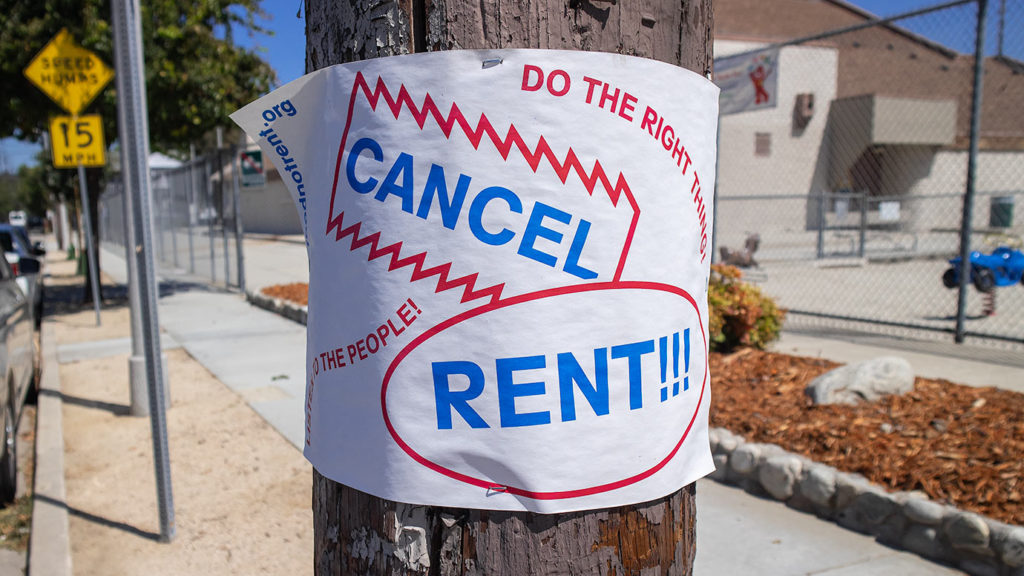 Los Angeles has one of the most expensive rental markets in the country, but that doesn't mean its prices are immune to the ever-increasing financial effects of COVID-19.
A new report by Zumper compiled rental data from over 1 million active listings in the top 100 metro areas in the U.S. and found that L.A. rents are markedly down compared year-over-year.
Last month, L.A. ranked as the seventh most expensive metro area, with median L.A. rent listings for a one-bedroom apartment at $2,140. Two-bedrooms were at $2,970. Year-over-year, those listings rates were lower by 6.9% and 4%, respectively.
As local rent decreases, the national average is actually on the uptick. One-bedroom are up 0.3% month-over-month to a median of $1,233 and two-bedrooms are up 0.6% to $1,493. Year-over-year, the national average for a one-bedroom is up 0.7%, while a two-bedroom is up 1%.
Zumper called the current trend a "squeezing" of the price distribution among national apartment prices. That is to say, the more expensive metros are trending downward while traditionally lower-cost areas are going up. The divergence is likely due to the considerable financial challenges of the pandemic. With decreasing incomes and rising unemployment, it's possible that people are flocking to lower-cost areas to save money.
Locally, it's clear L.A. renters have endured a massive burden over the past few months. A May study published by the UCLA Luskin Institute on Inequality and Democracy indicated there are at least 449,000 unemployed people in Los Angeles with no replacement income in rental housing, with those individuals occupying approximately 365,000 units of rental housing. The risk of homelessness and the demand for relief is as high as it's ever been.
L.A.'s Housing and Community Investment Department said that the city's rent relief program received 221,000 applications. Only 50,000 households are expected to receive funding from the $103 million program.
Last week, the Board of Supervisors extended the county's temporary eviction moratorium through at least Sept. 30. After September, the county will evaluate extending it further on a month-to-month basis.
Although the moratorium has been in effect for months, that hasn't stopped some landlords from attempting to evict tenants illegally. According to data compiled by the L.A. Times, as of June 18, there have been 290 cases of potential illegal lockouts and utility shutoffs in L.A. since Mayor Garcetti announced the moratorium back in March. These tactics were battled by local tenants' rights groups like the Los Angeles Tenants Union, who organized protests to push back against the evictions.
This week, the Times reported an expected decline in California's commercial real estate rents. A new Allen Matkins/UCLA Anderson Forecast survey polled a collection of California commercial real estate developers and financiers, one-third of whom indicated they plan to reduce new office developments by more than 15%. Three-quarters of the respondents also said they were experiencing stress related to current tenant leases.
Per the Times, the forecast was roughly as pessimistic as similar data from December 2008 during the Great Recession.