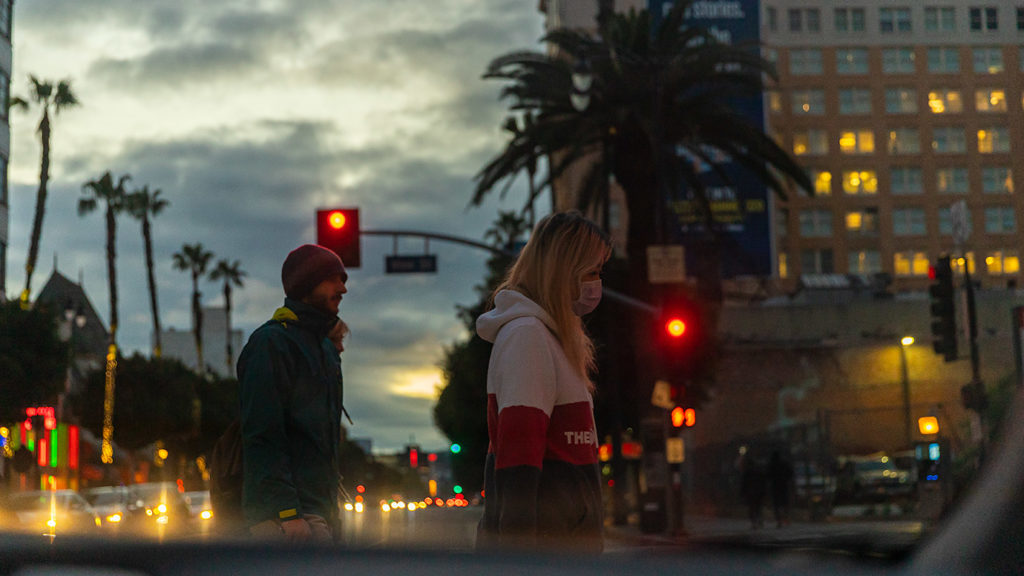 Los Angeles may fine people who fail to wear a mask in public, following in the footsteps of cities including West Hollywood, Calabasas, Glendale, and Santa Monica. 
Councilmember Paul Koretz introduced the motion yesterday. If approved as proposed, people could be fined $100 for the first violation, $250 for the second, and $500 for the third. This would be on par with other surrounding cities, except for Glendale where the fines are much higher—the first will cost you $400 and the third is $2,000. 
While wearing a mask in public is mandatory (unless you're a child under two or have a disability or condition that would prevent you from doing so safely), the motion notes that many are not abiding by this "life or death" matter.
"Some have claimed that enforcement of a mask ordinance would be needlessly punitive, and all that is needed for compliance is adequate information," the motion reads. "However, nearly every communication channel has been utilized to urge people to wear masks, but compliance continues to be an issue."
At the onset of the pandemic, the public was asked to not stockpile the N95 masks healthcare professionals need to protect themselves, and information about masks was initially murky. But for some time now, the CDC has said that cloth face coverings are an effective way to slow the spread of COVID-19 as they catch the wearer's respiratory droplets. In a recent release, the CDC referenced two Missouri hair stylists who wore masks while infected with COVID-19 and did not pass the virus to any of their clients.
"We are not defenseless against COVID-19," CDC Director Dr. Robert R. Redfield said via a statement. "Cloth face coverings are one of the most powerful weapons we have to slow and stop the spread of the virus— particularly when used universally within a community setting. All Americans have a responsibility to protect themselves, their families, and their communities."
Los Angeles has also bumped up the fine for people who litter PPE, including face masks, into the public right of way or storm drain system to $250 for the first violation.
Yesterday, the County of Los Angeles reported 4,825 new cases and 91 deaths. The high numbers, in part, account for a backlog from over the weekend. The 8-day average number of daily new cases, as of yesterday, was about 2,700.