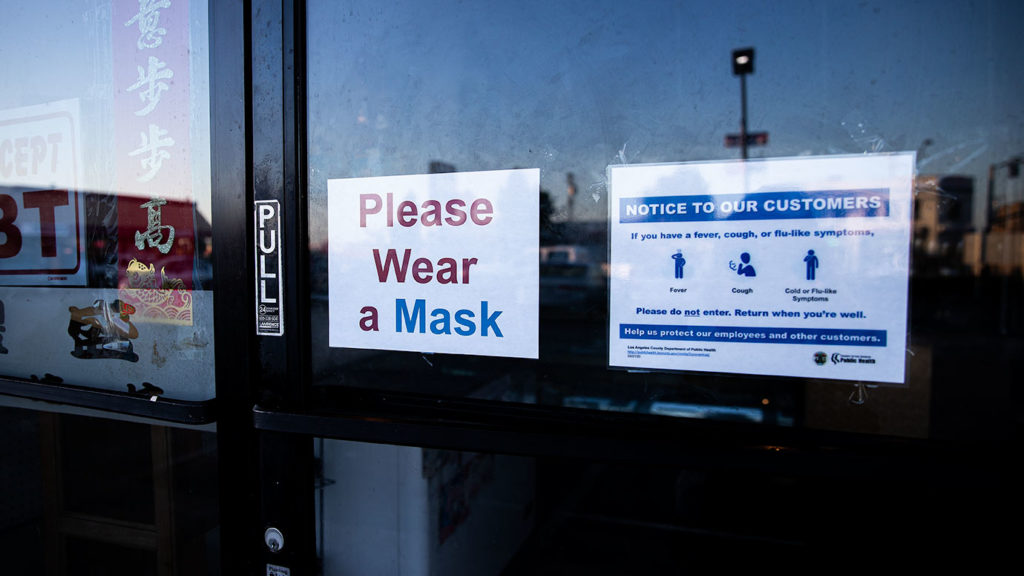 The city of Santa Monica, similar to West Hollywood, will cite people and businesses who refuse to comply with health orders surrounding face coverings. 
According to a release from the city, people who don't wear a mask when required to do so may be fined $100 for the first violation, $250 for the second, and $500 for the third. 
Businesses may refuse service to anyone who doesn't wear a mask or practice social distancing. Additionally, businesses may be fined if they don't enforce masks among their customers, either when patrons are inside the business or waiting in line to enter. Businesses may be fined $500 for the first violation, $750 for the second, and $1,000 for the third. 
Santa Monica also clarified when you'll need to wear a mask. Essentially, it's any time you might encounter others with whom you don't live. That includes common hallways, parking facilities, any business that you might frequent, public transit, rideshare vehicles, and in-person protests. Exemptions apply to those with disabilities or conditions that would make wearing a mask unsafe and children under two.
For a complete list of when you should and shouldn't wear your mask, click here. 
Businesses and individuals can also pick up free signs to help inform others of these regulations. Get yours at the Downtown Santa Monica Farmer's Market or the Main Street Visitor Information Center.