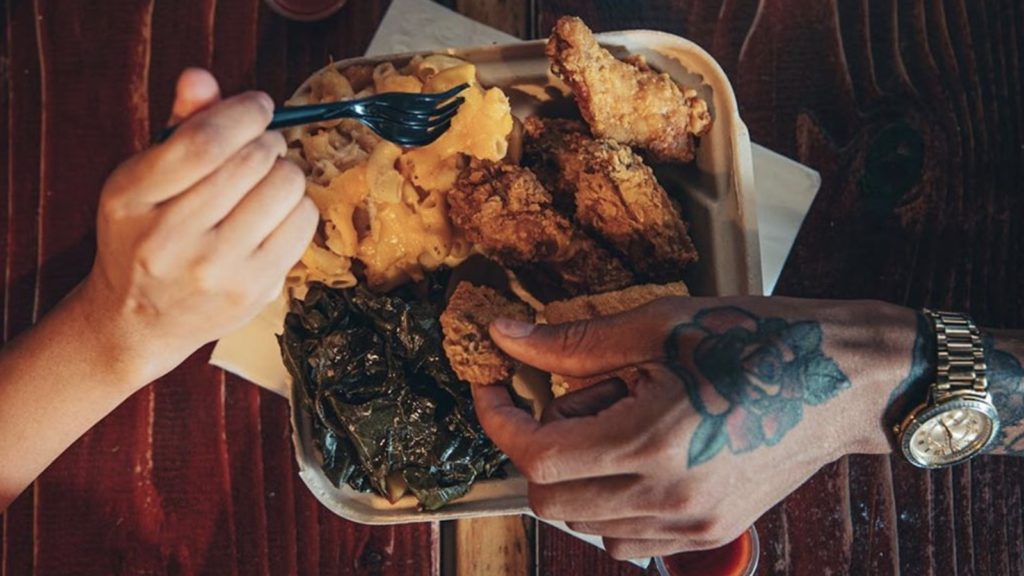 Los Angeles Black Restaurant Week takes place August 7-16, and this year, organizers expect a record high of 20 to 30 participating local restaurants.

Warren Luckett launched Black Restaurant Week, a seven-day affair to uplift Black restaurants in their communities, in Houston in 2016.
"My hope was to be able to use Black Restaurant Week as a medium to bring everyone to the table, from all walks of life, to showcase the [Houston's] diverse Black food scene," Luckett said in a recent L.A. Times interview.
The event has since expanded to Atlanta, Oakland, New Orleans, Philadelphia, and Los Angeles.
A few local restaurants have already started coming up with specials for the week. Comfort L.A. owner Jessica Mitchell's special includes chicken wings, sides, cornbread, dessert, and a drink for $20. John Cleveland, chef and owner of award-winning Post & Beam in Baldwin Hills, plans to offer a $45 prix fixe menu. Sky's Gourmet Tacos owner Barbara Sky Burrell will design three prix fixe menus that range from $15 to $25 at both Mid-Wilshire and Marina del Rey locations.
So far over 25 establishments have been announced as participants. They include:
Comfort L.A.
Sky's Gourmet Tacos
Post & Beam
Juice by Chuck
Undergrind Cafe
Simply Wholesome
Harriet's Cheesecakes
Billionaire Burger Boyz
Orleans and York
Simply D'Licious Southern Creole Cuisine
Black Restaurant Week will announce the official list on its Instagram page and their homepage here.
Restaurants that are interested in participating this year can find more information on the registration page. Due to the pandemic hitting restaurants especially hard, organizers have waived the $200 registration fee. Caterers, delivery services, food trucks, and restaurants are all welcome to apply.
The Black Restaurant Week website is also a digital hub you can use year-round to discover Black-owned culinary businesses across the nation.
Related: The 'Spicy Green Book' Promotes Black-Owned Restaurants