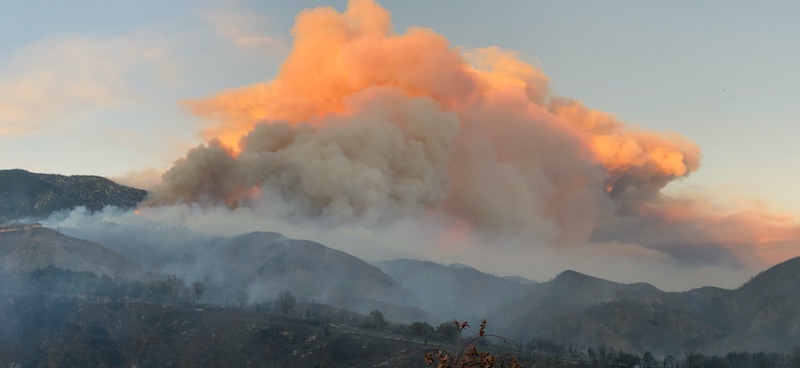 The Apple Fire in Riverside and San Bernardino counties has grown to over 26,450 acres and is currently 5% contained, according to the latest update from the U.S. Forest Service.  
The Apple Fire began on Friday, July 31 at about 5 p.m. in Banning Canyon in Riverside County. Officials say a combination of low moisture content in the vegetation, high temperatures, and low relative humidity are factors as the blaze continues. 
"The fire is burning in an area with no recent fire history. It is expected to burn into less dense fuels as it progresses," the latest incident report says.
Over 2,200 personnel are battling the fire, the cause of which is still under investigation. You can see a map of the fire here.
In San Bernardino County, Oak Glen residents are currently under evacuation orders and those in Forest Falls, Pioneer Town, and Rim Rock are under an evacuation warning. If you're in Riverside County, you can type your address into this map to see if you're in an evacuation area. Anyone under evacuation warning is advised to prepare to evacuate with little to no notice.  
The San Gorgonio Wilderness Area and all Forest Service recreation areas in Forest Fall are closed. The Pacific Crest Hiking Trail is closed between the forest boundary and Forest Road 1N01.
As a reminder, you can't fly a drone near an active wildfire. Drones are dangerous to the aircraft battling the blaze and may force air operations to shut down.