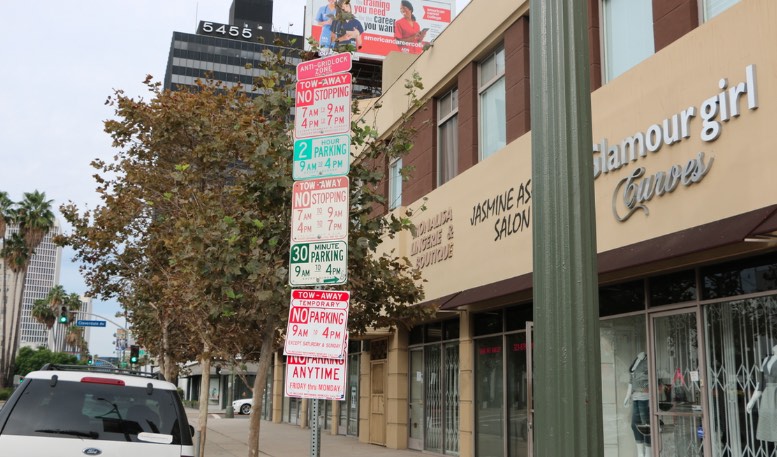 [Update: Aug. 15] Relaxed parking enforcement has been extended through October 1. Original story below:
Relaxed parking enforcement in the city of Los Angeles has been extended through August 16 as many of us continue to stay at home. We'll update this post if it gets extended again.
As a reminder, relaxed enforcement means there are no tickets for:
Residential street sweeping
Expired registration on a vehicle
Overnight/Oversize parking districts
Peak/rush hour and gridlock zone parking restrictions
Abandoned vehicles and oversized/overnight parking
There will also be an extended grace period for anyone dropping off or picking up.

Also, if you have a recently expired permit within a preferential parking district, you'll have a two-week grace period after the expiration to renew. LADOT will give you a temporary, print-at-home permit if you've renewed your permit, but won't receive your new hangtag before your current permit expires.

If you have a parking ticket already, the deadline to pay has also been extended and the fee will not increase for failure to pay.
You could still be ticketed for expired meters, and time limits in preferential parking districts still apply for anyone who doesn't have a valid or recently-expired permit. You must also obey all time limit zones in both residential and commercial areas and all temporary no-parking zones and colored curbs. Additionally, parking restrictions for city-owned lots still apply, and you can't block emergency access areas, such as alleyways or fire hydrants.
Find more info here at the Los Angeles Department of Transportation's website.