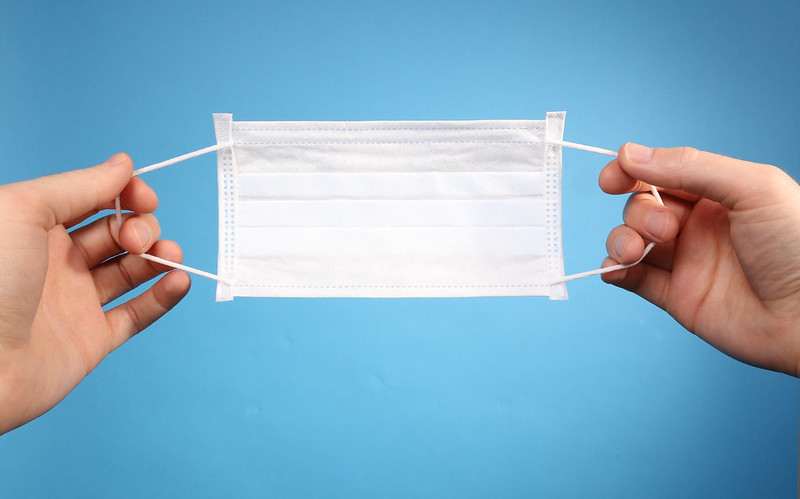 Several cities have decided to issue fines to those who fail to wear masks in public, but Glendale isn't playing around. A new order will fine individual violators and out-of-compliances businesses $400 for the first offense, $1,000 for the second, and $2,000 for the third.
That's a pretty big fine, especially compared to cities like Santa Monica and Calabasas, where the first offense for an individual is $100. In West Hollywood, the first offense will cost you $300.
Gov. Gavin Newsom declared masks mandatory across the state, but enforcement has been patchy. The city of Los Angeles has yet to impose a fine, though it has asked its residents very nicely, several times, to please wear a face covering in public.
According to Glendale's order, businesses are responsible for telling customers inside their establishment and waiting in line that they need to wear a mask and comply with physical distancing. Businesses can refuse to serve any person who won't comply. 
It's important to note that businesses don't have a choice when it comes to following the public health order because several businesses and their employees have been harassed by anti-maskers. Hugo's Tacos in Atwater Village and Studio City shut down temporarily after its staff reported that customers were throwing things at them and calling them racial slurs, all because they were asked to wear masks. At a Ralphs in Mid-Wilshire, a man allegedly rammed a woman with his cart after she asked him to put on a mask. An employee pepper-sprayed him.
If you'd like to help remind your neighbors of this ordinance, you can get a free lawn sign from Glendale City Hall. Just go to the back entrance Monday through Thursday from 7:30 a.m. to 5:30 p.m. or on Friday from 8 a.m. to 5 p.m. 
As a reminder, children under two and people with disabilities that would make wearing a mask unsafe do not have to wear masks. Here is a complete list of exceptions in Glendale. If you have questions, call the Glendale COVID-19 hotline at (818) 548-3301. 
You can read the state's guidance for masks here.