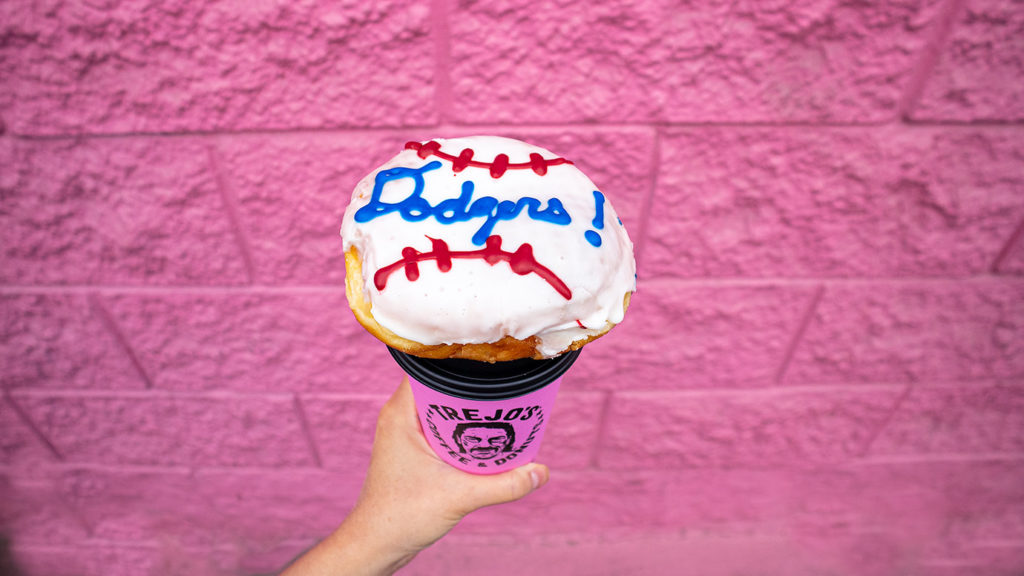 Today marks the beginning of the Los Angeles Dodgers 2020 regular season (finally). To celebrate the return of the boys in blue, Trejo's Coffee and Donuts has released a limited edition "LA Dodgers Donut" filled with house-made blueberry jam and topped with a buttermilk glaze.
Patrons can select either a white or blue versions of the donut. Both come decorated like a baseball with Dodgers, a player number, or L.A. written in the center.
The Dodgers open their 2020 schedule with a four-game series against the San Francisco Giants starting this evening. Even though fans won't be in attendance, there will be fan face cut-outs in sections of the bleachers for the broadcasts.
As for the donut, availability is limited from today through Sunday, July 26. Grab 'em while you can!
Trejo's Coffee and Donuts is open seven days a week from 8 a.m. to 2 p.m.