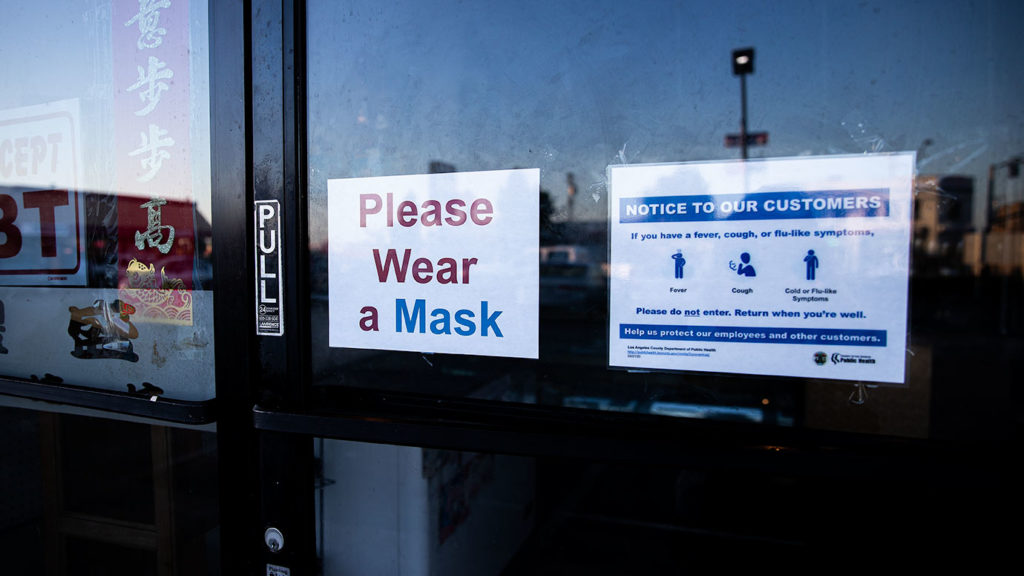 Calabasas joins cities including Santa Monica, West Hollywood, and Manhattan Beach in fining those who don't wear a mask in public. Starting today, violators could face a fine of $100 for the first offense. 
An increasing number of cities have jumped on this bandwagon as pleas from government and public health officials have not persuaded everyone to wear a cloth face covering to prevent the spread of COVID-19.
Calabasas Mayor Alicia Weintraub said in a public Facebook post, "We do not want to do this, but we have to start taking this mask order seriously."
The state's guidance notes that children under 2 don't have to wear a mask, nor do people with conditions or disabilities that would prevent them from doing so. The complete guidance from the California Department of Public Health is available here.
Weintraub also noted that the city of Calabasas and the Lost Hills Sheriff's Station would be cracking down on house parties.
"If you see a large gathering that could endanger public health during this pandemic, call the Sheriff's Department and the party will be broken up immediately, and those hosting may be looking at financial penalties," Weintraub wrote.