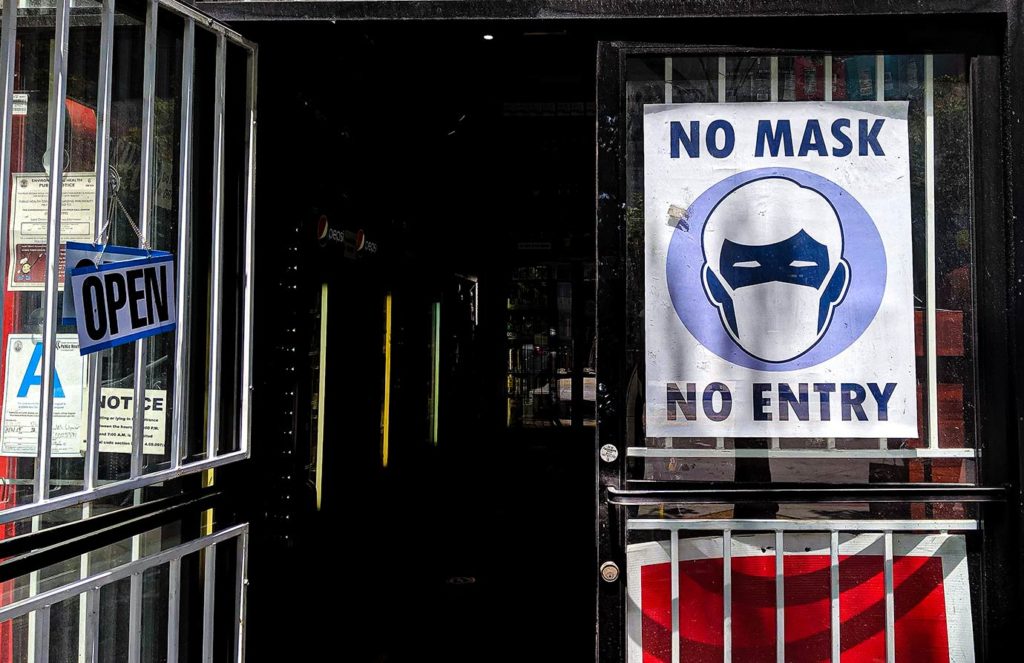 Manhattan Beach joins cities including Santa Monica and West Hollywood in issuing fines to those who fail to wear a mask in public.
The new order, which went into effect on July 15, requires everyone to wear a cloth face covering except children under two, those with medical conditions or disabilities that prevent them from doing so, people who are hearing impaired or communicating with a hearing-impaired individual, or people swimming or participating in other water activities.
Additionally, if you're seated at a restaurant, you don't have to wear your mask when you're actually eating or drinking. You do have to wear it at all other times.
Those who fail to comply face a fine of $100 for the first violation, $200 for the second, and $350 for each violation after that.
"The time for warnings is over," Manhattan Beach Mayor Richard Montgomery said via a statement, warning that things could get worse without action.
"If we do not take this action, Governor Gavin Newsom could expand [business] sector closures and thereafter, close our treasured beaches once again. We want to do the right thing and be proactive to avoid additional negative consequences," he said.