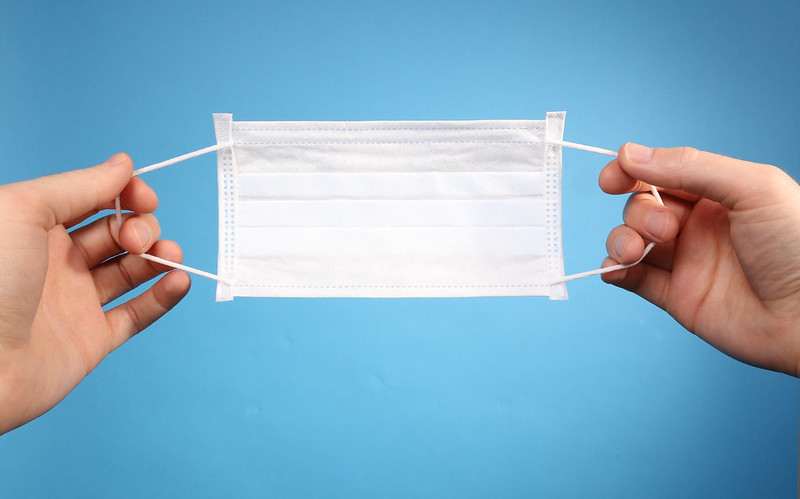 Los Angeles County has seen an average of 3,100 new cases of COVID-19 per day over the past week, according to L.A. County Public Health Director Dr. Barbara Ferrer. Today, the county reports 3,160 new cases. Also today, Ferrer offered some clarity on contact tracing and what they've learned about how the virus is spreading. In short: at gatherings, at work, and among people who aren't following health and safety regulations. 
Contact tracers are public health specialists who conduct "intake case investigations" with people who've tested positive for COVID-19. Contact tracers receive information about positive tests from labs. They interview the infected person about their health risks, possible sources of exposure, and close contacts (co-workers, family, friends, or anyone else they might have been in close contact with recently).
Let's say you tested positive for COVID-19. A contact tracer would interview you, then ask you to self-isolate for 10 days. If you provided the contact tracer with your contacts' info, your contacts would be asked to quarantine for 14 days. Self-isolating and quarantining in these situations are mandated by the Health Officer Order. 
If needed, contact tracers will also provide you and your contacts with resources and support and answer any questions you might have.
The county uses a HIPAA-protected contact tracing system. As of July 7, there were over 92,000 cases assigned to contact tracers in L.A. County. (This excludes cases that were part of an outbreak—which are investigated differently—as well as duplicates and instances where the person had died.)
Ninety-four percent of those cases saw a contact tracer reach out within 24 hours of assignment, and 66% completed the entire interview, which typically takes over an hour. As of July 13, contact tracers had also completed interviews with 70% of all identified close contacts, which accounts for over 23,000 people. 
Some people don't fully cooperate with their interviews because they're wary of sharing their information or because they're worried about losing their jobs, housing, or relationships. To improve responses, the county is providing community-based organizations with resources to help, offering $20 gift certificates for full participation, and launching a call center and text messaging system to connect with those who have tested positive. 
While it's hard to definitively say how and where people are contracting COVID-19, Ferrer said we do know "a few things."
"We know a lot of people were at…gatherings with other people outside of their household. Whether that was to celebrate a birthday or Father's Day, there is a fair amount of co-mingling among households and we definitely tie back to that because often they say, 'I was at a party and four other people are now infected,'" Ferrer said. 
There are also more worksites being investigated for outbreaks. An outbreak is defined as three or more cases in a single setting. While it wasn't unheard of for the workplace to be a point of infection, Ferrer said they're seeing "significant spread" at job sites now that there's more community transmission, particularly at worksites where people are in close proximity for long periods of time and where directives to keep people physically distant haven't been implemented. 
Recently, the county reported over 300 cases of COVID-19 at Los Angeles Apparel, a local clothing factory where inspectors say they found numerous violations of the health order.
The third thing that's come up in interviews is a simple, but obvious factor: people who weren't practicing guidelines, such as wearing a mask. 
"We know that if you're not protecting other people, you're likely to be spreading, but we also know that people who aren't adhering to any of the guidance in terms of wearing face masks probably aren't washing their hands…or keeping their distance," Ferrer added.