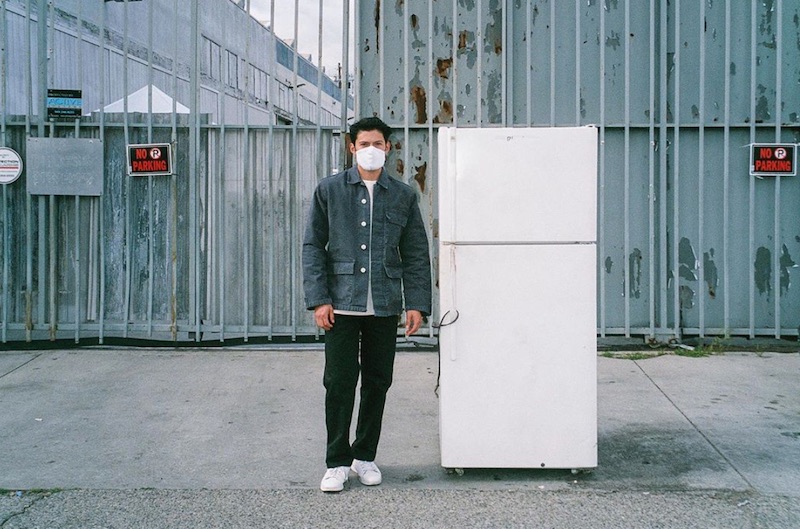 American Apparel founder Dov Charney's comeback company, Los Angeles Apparel, has been shut down after over 300 employees tested positive for COVID-19, four of whom died. 
The Los Angeles County Department of Public Health shut down Los Angeles Apparel on June 27, saying that inspectors found "flagrant violations" of heath orders, according to a release. Public Health also alleged that the company didn't cooperate with their investigation of a reported outbreak. An outbreak is defined as three or more cases at a single facility. 
"The death of four dedicated garment workers is heartbreaking and tragic," said Public Health Director Dr. Barbara Ferrer said, via a statement. "Business owners and operators have a corporate, moral and social responsibility to their employees and their families to provide a safe work environment that adheres to all of the health officer directives — this responsibility is important, now more than ever, as we continue to fight this deadly virus."
A healthcare provider first alerted DPH to a possible outbreak on June 19. DPH opened an investigation, asking for a list of the company's employees to compare against testing resulted provided to DPH. DPH says the company didn't respond to DPH's several requests and, that same week, reported 151 cases. 
Inspectors visited the company on June 26 where they say they observed several violations, including improper distancing and using cardboard as barriers between employees.
DPH said it didn't receive the requested list of employees until July 4 and that it was incomplete. After DPH checked that list against test results from reporting laborites, they determined that over 300 employees had tested positive for COVID-19. 
On July 7, DPH told the company that employees who tested positive on or before June 26 and who were symptom-free could return to work, though the shutdown order was still in place at the time.  DPH says Los Angeles Apparel violated the health order again by reopening with new employees.
The company has been ordered to stay closed until it is fully compliant.
Dov Charney founded Los Angeles Apparel in 2016 after being ousted from American Apparel in 2014. At the onset of the COVID-19 pandemic, Los Angeles Apparel pivoted to also making reusable cloth face masks and medical gowns. Charney told the New York Times he began making masks when he noticed a shortage. As a reminder, Charney was ousted from American Apparel following numerous allegations of sexual harassment.
At that point, the Times reported 450 employees in the factory. Charney said they were all temperature screened twice a day and advised to social distance, which, Charney admitted, wasn't always possible. At the time of Times publication, March 21, there had been no known cases of COVID-19 at the factory. 
Charney has argued that his company's communications with DPH have been confusing, according to the Los Angeles Times, and that they've been doing their best to follow directives. 
"We're dealing with a massive epidemic that has risen astronomically in our community, in South L.A., and it's manifested itself in our factory," he said.
Los Angeles Apparel also posted a statement to its Instagram, claiming they have been following directives to the best of their ability and citing data that indicates Latino residents are twice as likely to contract COVID-19 in Los Angeles County compared to white residents. The statement claims that it's "morally irresponsible for the Health Department to speak on the infection rates at our factory" without also addressing that the Latino community is more vulnerable to COVID-19 due to issues within the healthcare system.