A few days ago Christina posted about the 3rd annual Santa Monica Zombie Crawl, but did you know Long Beach their own zombie-centric walk/festival coming up later this month?
The 8th Annual Zombie Walk & Festival is set for the weekend October 23-25 at Rainbow Lagoon Park with promises of undead attractions, music, guts, blood, interactive events, and pretty much anything zombie related you can think.
A main draw for the weekend is of course Saturday night's zombie walk, which starts around 7:00pm as costumed guests gather to roam the streets of Long Beach around Shoreline Village (in a roundtrip 35-45 minute walk).
During the walk, all participants are strongly encouraged to remain in character as zombies and to communicate only in a manner consistent with zombie behavior. Basically, this means grunting, groaning, slurring, moaning, or simply repeating the word "braaaains" over and over again.
Fun times!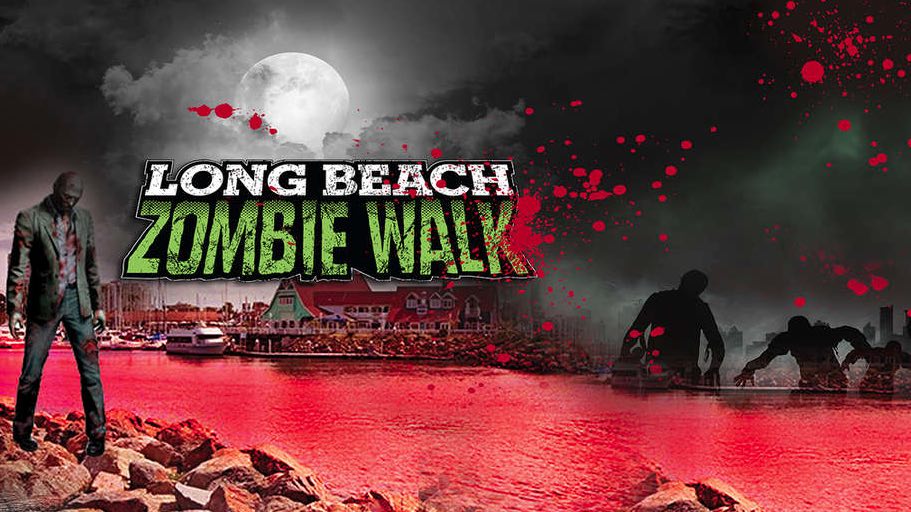 Other highlights of the weekend include:
Freakshow wrestling
The official Long Beach Zombie Walk Photo Booth
A 'Thriller' workshop
A laser tag zombie apocalypse hunt
Random interval zombie invasions (without warning throughout the day and night a siren will alert and an outbreak will occur).
The Zombie Festival is scheduled for the following dates/times:
Friday, October 23 from 5:00pm – 11:00pm
Saturday, October 24  from 2:00pm – 11:00pm
Sunday, October 25 from  2:00pm – 10:00pm
Check the full schedule via the official website.
Tickets the festival are offered at $13 for a one-day pass, $18 for a two-day pass, or $20 for a three-day pass. Tickets to the Apocalypse Hunt are $8 and sold separately. We also spotted some discount ticket offers for just $6 via our friends at Goldstar (while supplies last), so be sure to compare prices before you buy.
Rainbow Lagoon Park is located at 400 Shoreline Village Drive Long Beach, CA 90802.
Enjoy!