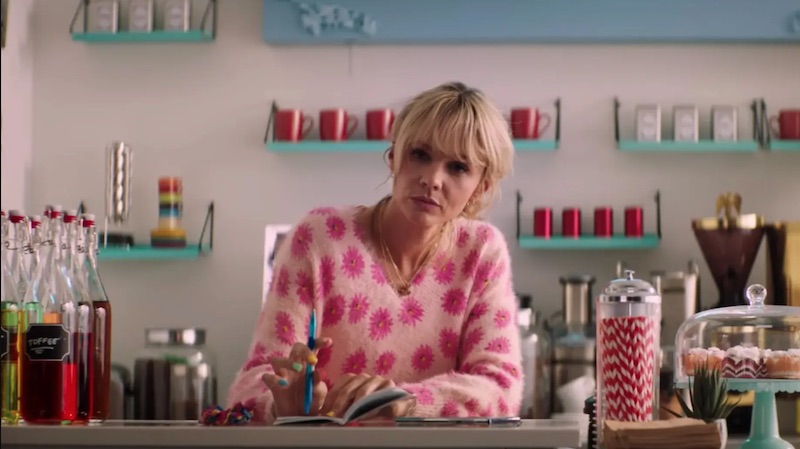 Several coffee shops throughout L.A. will feature a Promising Young Woman pop-up this week in honor of the critically-acclaimed thriller's Blu-ray release. The pop-ups will feature themed coffee accessories and some will even have specialty beverages.
Emerald Fennell's Promising Young Women stars Carey Mulligan as Cassie, a 30-year-old woman who dropped out of med school after something terrible happened to her best friend, Nina, several years ago. Unable to move on and driven by a desire to avenge Nina, Cassie lives at home with her parents, works days at a coffee shop, and spends her nights trying to teach men lessons about consent.

Promising Young Woman is billed as a dark comedy/thriller and while it is often funny, Cassie's story is also a bleak revenge tale that examines how women are often disbelieved, dismissed, and mistreated. The Focus Features film has garnered a host of positive reviews, think pieces, and accolades, including four Golden Globe nominations for Best Drama, Best Actress, Best Director, and Best Screenplay, and Oscar nominations including Best Picture, Best Actress, Best Director, Best Editing, and Best Original Screenplay.
Because Cassie's a barista, the pop-up will take place at several cafes throughout L.A. They'll all have branded coffee cups, stickers, napkins, and sugar packets while supplies last, and two will have specialty drinks for the occasion. Here's where to go:
The Palm Coffee Bar in Burbank on March 16. The Palm will serve the Promising Young Matcha for the event, made with matcha, grenadine, raspberry, chocolate, and oat milk.

Lavender & Honey Espresso Bar in Pasadena on March 16. This shop has two specialty drinks for the event: The Sweet Reckoning, a coffee latte with rose and vanilla, and the Not-So-Rose-Colored Glasses, a dirty chai with rose syrup.
The Assembly in West Hollywood on March 16.
Romancing the Bean in Burbank all week.
Creme Caramel in Sherman Oaks all week.
Supa Coffee in Pico-Robertson all week.
Supersweet Tattoos and Coffee in Echo Park all week.
Confidential Coffee in Long Beach all week.
Cafe Sheera in Beverly Hills all week.