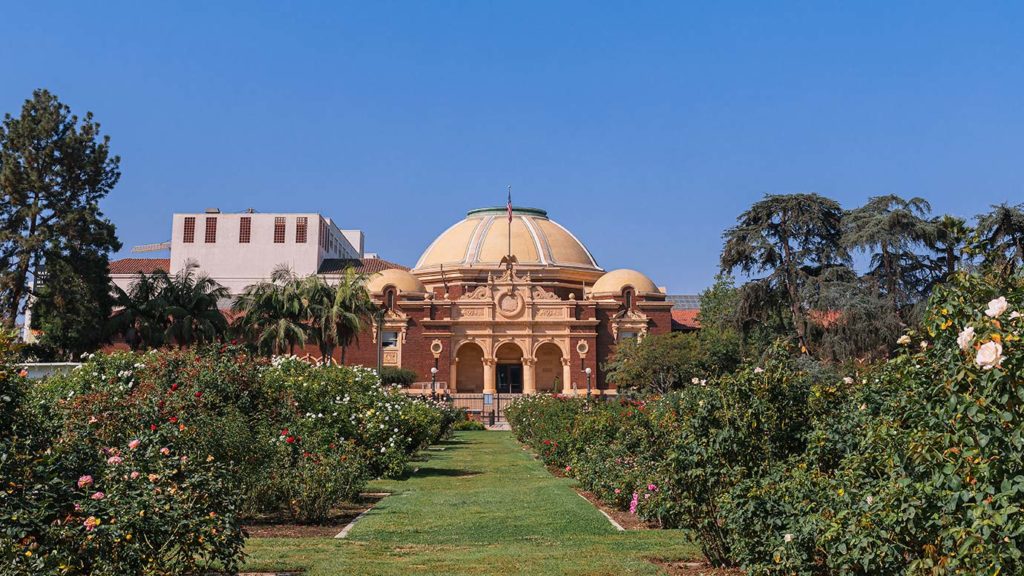 We used to tell you about all the things you could go out and do in Los Angeles on a daily, weekly, and monthly basis. Then, COVID-19 changed life for all of us, in a thousand small and massive ways. Until the pandemic is behind us, we'll post events that adhere to Public Health's current protocols—including plenty of at-home and online events—every Monday and Thursday. We hope they keep you busy, make you laugh, teach you something, or help you feel less alone.
This week, we've got drive-in drag shows and movies, a new Mexican restaurant in the Arts District, a creepy storytelling Zoom, St. Patrick's Day food specials and virtual events, and more. Have something you want to submit for next week? Hit us up: [email protected].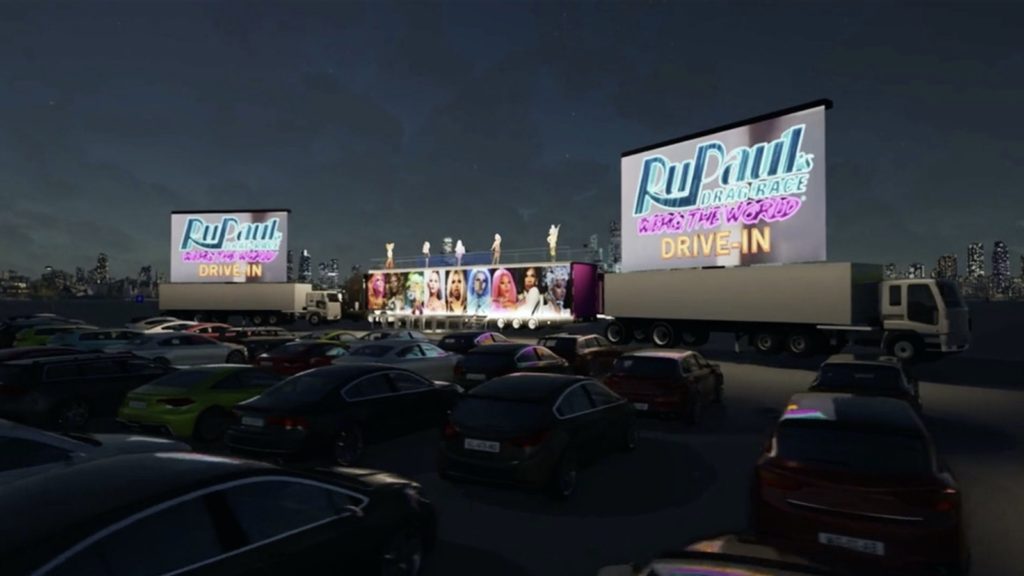 In-Person Events
Let RuPaul's Drag Race superstars dazzle you during Drive 'N Drag at the Pasadena Rose Bowl on March 19. The queens will perform on an elevated stage with jumbo screens and powerhouse music. On the bill are Bianca Del Rio, Kameron Michaels, Violet Chachki, Naomi Smalls, and more.
JW Marriott Los Angeles Live resumes its poolside dinner & a movie series March 19 with a screening of The Invisible Man. Tickets are $45 per guest and include one appetizer, one entree, unlimited popcorn, and the movie. Other snacks, beer, wine, and cocktails are also available for purchase. Tickets and more info are here.
Universal Studios Hollywood reopened March 12 for Taste of Universal, which will continue every weekend this month. The ticketed event gives guests access to shops and outdoor dining from restaurants in the theme park's upper lot, including The Wizarding World of Harry Potter and Springfield, USA areas. The experience includes your choice of five classic and new culinary items, photo ops, offers at several themed shops, and a preview of the Secret Life of Pets: Off the Leash shop. No rides yet, and don't forget your mask! Tickets are $48 on Fridays and $53 on Saturdays and Sundays.
Knott's Taste of Boysenberry Festival features over 80 boysenberry-inspired savory and sweet bites and themed beverages. The festival takes place at the theme park on select dates through May 2. Tickets are $45.
Cinespia is going the drive-in route this season with weekend movie screenings at the Greek Theatre. Toy Story screens this Friday.
Street Food Cinema has pivoted to a drive-in at the Santa Monica Airport. This week's slate includes Coming to America, Moana, Crazy Rich Asians, and Grease.
Drive-In Theatre at The Hollywood Roosevelt takes place in the hotel's valet lot. This Friday, catch Indiana Jones and the Raiders of the Lost Ark and Back to the Future. Guests who book a double feature get a round of drinks for everyone in the car.
WE Drive-Ins in Santa Monica is screening Disney's Raya & The Last Dragon all week.
Glendale's Electric Dusk Drive-In will be screening The Departed and The Terminator 2 this week.
The Cinelounge Drive-in in Hollywood's screenings include Dear Comrades!, Nomadland, Minari, Soul Eclipse, and Happily this week. Don't forget to pre-order some of Cinelounge's gourmet popcorn!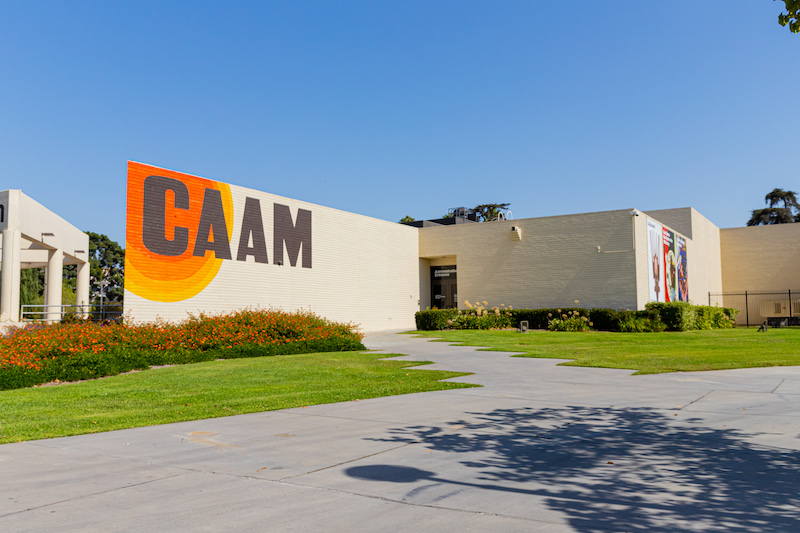 At-Home & Online Events
Non-profit organizations InHouse Theatre and Age of Inclusion in Media (AIM) are partnering with MiniBar Hollywood, Little Dom's, and 72 Cookies for a craft cocktail tasting and ghost story experience called Black Humor: A Night of Cocktails and Storytelling. Runs March 17-20 at 7 p.m. via Zoom.
On March 18, the California African American Museum presents I Am Woman: Promoting Self-Worth in Contemporary Black Art. Per a release: "Though standards of what constitutes 'beauty' have broadened, Black women remain underrepresented in mass media depictions of ideal beauty, where Eurocentric aesthetics still dominate. In this conversation during Women's History Month moderated by Assistant Curator Taylor Bythewood-Porter, artists Genevieve Gaignard, Deborah Roberts, and Grace Lynne Haynes share how their work explores imaging Black women and the shaping of racial and personal identity."
The Natural History Museum of Los Angeles County celebrates Women's History Month with a series of digital events inspired by the museum's Rise Up LA exhibition March 18–25.
Wallis Annenberg PetSpace will host a live online puppet show on March 18.
CIACLA is celebrating Irish musical talent based in Los Angeles all week long, including Hannah Crowley, Colin Devlin, Eamonn McCrystal, NELLA, Tríona O'Neill, Rowan and Jack Van Zandt. More info here.
Bright Spot is hosting a 30-minute virtual St. Patrick's dance party on March 17 at 7 a.m. Costumes are encouraged and there will be a prize for the "most spirited" outfit. Tickets are $10 and include two seasonal Zoom backgrounds.
On March 19 at 1 p.m., NFMLA hosts the panel "You Finished Your First Feature Film. What's Next? Presented by The Chimaera Project." Filmmaker Paula Rhodes will discuss her own journey with her first feature and consult industry experts on how to navigate the festival circuit, distribution, and more. Register here.
Join Matter of Wine (MOW) on March 19 at 6 p.m. for a virtual tasting of a cabernet from Maipo, Chile. Tickets are $18, and 20% of proceeds benefit Habitat LA. The wine is available to buy online via Total Wine. More info here.
Join KCET Cinema Series host Pete Hammond for a virtual screening of The Courier and a Q&A director with Dominic Cooke on March 16 at 7 p.m. Register here.
OxyArts hosts an Environmental Activist Panel Discussion on March 18 at 6 p.m. Per a release: How can we facilitate connections, even collaborations, between environmental feminist movements around the world? What is the future imaginary of global communal environmental care? This panel brings together five activists from four countries who have been central to advancing movements highlighted in Carolina Caycedo's Care Report exhibition." Register here.
From LA Plaza de Cultura y Artes: "Celebrate Women's History Month and Vicenta Torres de Rubio with Maite Gomez-Rejon of ArtBites. Torres de Rubio was not only Mexico's first female cookbook author but also the first to publish a regional cookbook in her 1896 trailblazing work, Cocina Michoacán. Together we will discuss the book and prepare a recipe from its pages." Join on March 15 at 3 p.m. Register to view on Zoom or watch on Facebook.
Delejos is an immersive theater experience conducted over Zoom from writer/actor/comedian Julia Piñero. When her partner, Jose Zambrano, died unexpectedly in 2019, Piñero turned to Zambrano's unfinished virtual reality game about long-distance love, Delejos. Though Delajos was originally about Zambrano's forced immigration from Venezuela, it took on a new meaning for Piñero after his death. This two-hour performance is "a true story that weaves together standup comedy, live music, and a virtual reality experience." Tickets are currently available through May 1. They're free, but you'll need to reserve them here.
The Groundlings Theatre and School will host performances in celebration of Women's History Month all March. See the month's schedule and purchase tickets at www.groundlings.com.
The Getty Villa Museum presents Laurel Ollstein's Pandora, a feminist retelling of the myth of Pandora's box, Feb. 26 through March 19. You can register to watch the pre-recorded reading here. You'll need to register to receive the viewing password.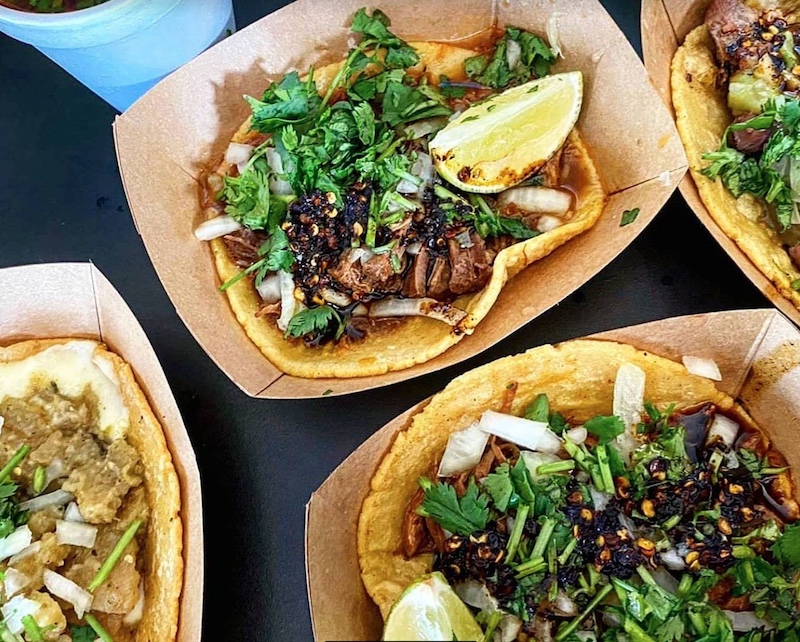 Dining Events, Pickup & Delivery
On St. Patrick's Day, Market Tavern, located at the Original Farmers Market, will be celebrating with menu specials like Cottage Pie, Bangers & Mash, and Fish & Chips. $6 pints of Cut & Dry Irish Stout from MacLeod Brewery and $7 Jameson's Irish whiskey shots will also be available.
La Cha Cha Chá opens in the Arts District on Friday, March 19 offering Mexican cuisine from chef Alejandro Guzman (Le Comptoir). The rooftop space will also serve cocktails from Bryan Tetorakis, formerly of The Varnish and Coles.
Employees Only turned its parking lot into Summer Social Club last year featuring a roster of weekly culinary pop-ups paired with refreshing cocktails. Every Monday through Sunday, find a different pop-up, such as hand-made pasta from Orso Pasta, Mediterranean rice dishes and dips from Golden Rice Company, and wok-fried Asian street food by Pigeon.
In support of the local restaurant community, the James Beard Foundation will host a virtual dining event on March 21 spotlighting Orsa & Winston, Josef Centeno's Japanese-Italian restaurant. The event is part of the foundation's Taste of America series. Participants will savor a three-course meal prepared by Josef Centeno, plus Marques de Casa Concha wine and Rabbit Hole whiskey. Guests will also get access to cooking demos and a national broadcast featuring James Beard chefs and guests. Tickets are $95 per person or $175 for two, and are on sale until March 17. Pickup is at Orsa & Winston in DTLA on Sunday, March 21.
Bill Esparza's taco festival Taqueando pivoted last year to a multi-week pop-up in DTLA featuring rotating guest chefs and their most popular tacos. For 2021, Taqueando continues with a four-week pop-up (March 10 – April 25) by Chef Priscilla Curiel of San Diego's famed Tuétano Taquería, Ricky Piña of Ricky's Fish Tacos, and tamales (to-go) from Tamales Elena y Antojitos. Wine, beer, and cocktails will also be on the menu. The Taqueando pop-up is open Wednesday through Sunday from 5-10 p.m. for takeout, delivery, and outdoor dining on the restaurant's patio (first-come, first-served basis). Note that Ricky's Fish Tacos will only be serving Thursday through Saturday.
Broken Spanish extends its residency at NeueHouse in Hollywood through April. Broken Spanish permanently closed its downtown L.A. location in early August of 2020 in the midst of the coronavirus pandemic. Some items on the menu include hand-pressed tortillas and lentils, seasonal tamal and tostada, duck meatballs, and chicharron with pickled cabbage salad. You'll also be able to order cocktails, like Broken Spanish's margarita or El Antiguo (bourbon, ancho reyes, suze, amaro meletti, aztec spice, achiote bitters, chocolate bitters).
Georgia's Restaurant is bringing "Nana" Gretchen Shoemaker's Gumbo back at both Long Beach Exchange and Anaheim Packing House locations through March. The gumbo features Nana's secret Southern-style roux, chicken, andouille sausage, shrimp, crab, and okra, served over rice.
Need more delivery and takeout options? Check out our latest comprehensive guide here.