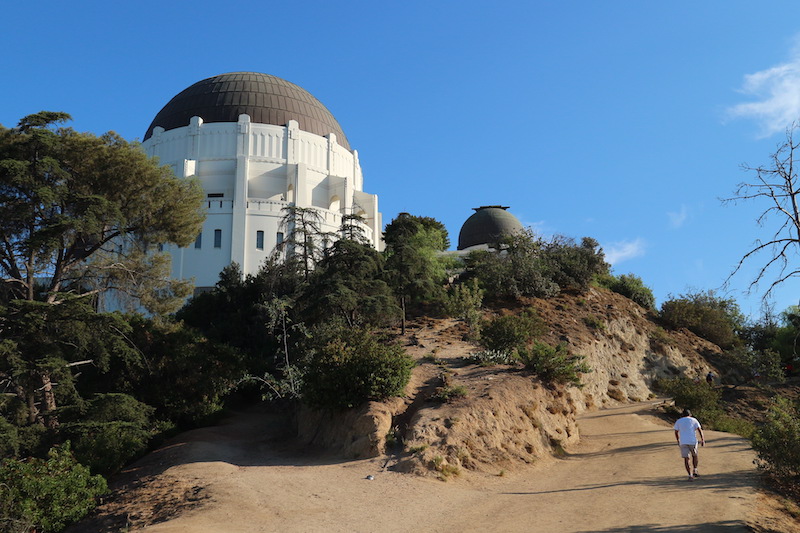 So what have we curated up for the coming month in Los Angeles?
Well, for this April in L.A. you'll find Masters of Taste at The Rose Bowl, Vine & Vinyl on the Roof at Grand Central Market, First Fridays at Natural History Museum, the Renaissance Pleasure Faire, Bob Baker Day, L.A. Times Festival of Books, Record Store Day, a Grunion Fist-tival, 626 Golden Streets, CicLAvia, Odd Nights at The Autry, The Brewery ArtWalk, and… yeah… about 50 fifty other ideas. Now all you have to do is choose which you want to go to (good luck with that!).
NOTE: If you want only the free ideas, check out our most recent list of Free Things To Do For the Next 40 Days in L.A. [April 2023 edition].
Things To Do This April
Corgi Beach Day (April 1) -> Corgis, costumes, cuteness. It'll be there at the annual Corgi Beach Day, taking place at Huntington Dog Beach. Expect special vendors, food trucks, costumes, and plenty of photo ops, whether you're there with your pup or just want to see the spectacle of it all. More info here.
City of STEM Festival and LA Maker Faire (April 1) -> City of STEM the biggest festival of science, technology, engineering and math in Los Angeles and Los Angeles Maker Faire, the region's largest gathering of creative thinkers will both take place at LA Historic Park on April 1. The event features free STEM activities and special guests and participants like Bill Nye, to NASA and major museums. More info here.
Washed Ashore: Art to Save the Sea (starting April 1) -> A new exhibit opens at the South Coast Botanic Garden this April aimed to highlight the polluting effects of single-use plastics on our ocean environment, and provoke ideas toward sustainability. Washed Shore: Art to Save the Sea features 16 sea-animal sculptures all made from debris found on beaches and collected by the non-profit of the same name (Washed Ashore). The sculptures can be viewed as part of general admission to the garden ($15 for adults), and there's an add-on "adventure tour" that costs an additional $29. More info here.
Melrose Rooftop Theatre (starting April 1) -> West Hollywood's Melrose Rooftop Theatre returns for its seventh season at  E.P. & L.P. with an exciting mix of Oscar-nominated films and classic movies screening, seven days a week. General admission seating is $25 per person and a number of packages that include dinner start at $49 per person. All movie-goers will all gain access to individual bean-bag seating, personal wireless headsets and a full bar with candy, popcorn, food and drinks for purchase. More info here.
¡FIESTA! at BBMT (starting April 1) -> The Bob Baker Marionette Theater's annual "love letter to Latin America" features a marionette lineup of dancing cacti and colorful birds, marimba maestros from Xochimilco, a brand new Día de Muertos sequence, and a newly outfitted marionette mariachi band inspired by Mariachi Arcoiris de Los Ángeles. ¡FIESTA! continues on select dates through June 25. Tickets are $25 per person, and children 2 and under (who can sit on top of an adult's lap) get in for free. More info here.
The Other Art Fair (March 30 Through April 2) -> The Other Art Fair returns to Los Angeles with a four-day event featuring thousands of original art works, immersive installations, DJ'd music, and drinks. Tickets for opening night are $45, and general admission on Friday to Sunday are $18. More info here.
L.A. Beer Fest (April 1) -> The 15th annual L.A. Beer Fest brings 80+ breweries together with over a dozen top local food trucks for a day of tastings, music, and fun, all at L.A. Center Studios. General admission starts at $50 per person. More info here.
Winner's Circle BBQ Competition & Spring Carnival (April 1-2) -> For the first weekend of April, Santa Anita Park hosts a two-day barbecue competition alongside carnival games and family activities. Tickets start at $19 and ten vendors are ready to grill and smoke meats all day long. More info here.
Masters of Taste (April 2) -> Masters of Taste returns to the field of Pasadena's historic Rose Bowl for food samplings from over 100 food and beverage masters. This years' Host Chefs for Masters of Taste is Chef Michael Reed and Kwini Reed of Poppy + Rose and Poppy & Seed, and the lineup of vendors on tap includes faves like Ayara Thai, Alexander's Steakhouse, Gus's Fried Chicken, Interstellar, Yardbird, Champion's Curry, World Empanadas, Pez Cantina, and many others. Tickets cost $155 GA and $225 for VIP, but remember you can use the promo code WELIKELA for $15 off. All proceeds from the event go directly to Union Station Homeless Services, and as in years past We Like L.A. is a proud media sponsor of the event! More info here.
Outfest Fusion Film Festival (Through April 2) -> The annual Outfest Fusion QTBIPOC Film Festival includes screenings, galas, networking events, workshops, and much more. Check the full schedule and get more info here.
Wiggle Waggle Walk (April 2) -> The 25th Annual Wiggle Waggle Walk helps to raise funds for the Pasadena Humane Society's mission to care for animals. This years goal is to raise $175,000 and registration starts at $50 per person. The three-mile route or one-mile morning loop around the Rose Bowl welcomes everyone including dogs and children. A pet expo for humans and dogs to enjoy will take place after the walk. More info here.
PaleyFest (Through April 4) -> Back live at The Dolby Theater, PaleyFest is five-days of special panels and discussions featuring the cast and crew of some of T.V.'s top shows, including Abbot Elementary, Mandalorian, Yellowstone and more. Tickets available for individual sessions or as multi-event passes. More info here.
First Fridays at NHM (April 7) -> Natural History Museum's signature monthly series returns on April 7 with Space,Time and Beyond. The evening includes live music, DJ sets in the nature garden, pop-up experiences throughout the museum and a discussion between Dr. Yewande Pearse and author, graphic novelist, Harvard Fellow and New York Times Bestseller John Jennings. First Fridays run 5 to 9 p.m. Tickets are $20. Cosplay is encouraged! More info here.
AniFest Anime Festival (April 8) -> AniFest is a jam packed day full of anime-specific activities such as outdoor Japanese gaming tournaments, mini-concerts, industry panels and workshops, an artist alley with anime-inspired creators, cosplay contests, food trucks, and about 100 vendors selling exclusive merchandise. Badges start at $15. More info here.
Vine & Vinyl on the Roof (April 8) -> Vine and Vinyl on the Roof brings wine tasting and L.A.-inspired cars to the rooftop of Grand Central Market. Expect tasting pours from Good Boy, Jumbo Time, or Wonderwerk, alongside a lineup of 25+ inspired cars curated by Cars and Coffee and vinyl records spun by Que Madreinfo Each $25 ticket gets three (3) tasting tickets and entry into the event. More info here.
Sunday Funday at The Wallis (April 9) -> The next edition of Sunday Funday comes to The Wallis with a kid-friendly performance by Parker Bent, plus a dance session with the Debbie Allen Dance Academy. The event starts at 11 a.m. on the Promenade Terrace. Free to attend. No RSPV necessary. More info here.
TCM Classic Film Festival (April 13-16) -> A four-day slate of classic films shown on the big screen at a range of historic Los Angels theaters. The festival will put a special spotlight on the legacy of Warner Bros. to mark the studio's 100th anniversary. For the full schedule and more info go here.
Ayara Thai Seafood Street Party (April 13-15) -> Ayara Thai is throwing an elaborate three-night street food themed seafood party to celebrate Songkran, the Thai New Year. The ticketed event will be held on the sidewalk of the Westchester restaurant to mirror the atmosphere of Bangkok with Chef Vanda cooking right in front of diners. Served family style, the prix fixe seats four guests for $290 and includes six dishes for the entire table. The menu features a grilled platter, Laab style dry-aged salmon, sweet chili Manila clams, steamed branzino bathed in a chili-lime-garlic broth, Thai fried rice with shrimp paste, shrimp, crab, roe and a lemongrass lime tart for dessert. Tickets and more info here.
Acura Grand Prix of Long Beach (April 14-16) -> The annual racing event brings three days of grand prix action to Downtown Long Beach accompanied by a lifestyle expo, family fun zone, food truck experience, and an exotic car paddock. Check the full schedule and get more info here.
World of Barbie (April 14- June 30) -> World of Barbie, is making its US debut at Santa Monica Place this April with an immersive experience that will allow fans to step directly into Barbie's world. The 20,000 square-foot attraction will include a number of life-size spaces like a Barbie Dreamhouse and Camper Van, to a salon filled with products and other various interactive rooms. The pop-up also plans to roll out a number of after-hours and special events including after hours parties and Sunday movie days. Tickets start at $34.50. More info here.
Renaissance Pleasure Faire (April 15 – May 21) -> Ren-Faire enthusiasts can expect over 200+ artisans, merchants, and vendors, plus costume contests, games, rides, a food court and more, all taking place at the Santa Fe Dam Recreation Area on Saturdays and Sundays through May 21. Adult single-day admission starts at $42. More info here.
Grand Park Easy Mornings (April 15 & 22) -> Grand Park's Easy Mornings programming returns this April with a pair of Saturday events featuring relaxing, family-friendly activities focused on deepening relationships with self, community, and the park. Both days run 10 a.m. to 2 p.m. Free to attend. More info here
FoLAR's 33rd Annual LA River CleanUp (April 15, 22) -> Friends of the Los Angeles River celebrates Earth Day with back-to-back Saturdays of volunteer events where guests will gather to collect trash and tidy up at sites along the L.A. River from Van Nuys to Long Beach. You can get more info on the full schedule here.
Puppet Festival (April 16) -> Skirball Puppet Festival: Sparking Imagination is a celebration of the art of puppetry and the magic of storytelling. This massive festival features both new and old tales, presented by a variety of puppets, in addition to live music, and art making. Tickets cost $18 per adult and $15 per child. More info here.
CicLAvia Mid City Meets Pico Union (April 16) -> L.A.'s biggest and longest running open streets initiative heads to Mid City with a car-free course that covers a 4-mile stretch of Venice, to 7th and Washionton. Runs 9 a.m. to 4 p.m. Free to attend. Rain or shine event! More info here.
Carl Craig: Party/After-Party at The Geffen Contemporary MOCA (April 16 – July 23) -> Techno DJ and producer Carl Craig's immersive exhibit Party/After-Party guides visitors through a night at the club from the DJ's perspective. Visitors will be swept away on a sonic journey from the first tune spun to the pulsating music played when the club has reached its peak and then to the wind down tunes after hours. A number of live performances are planned to accompany the exhibit throughout its run. The exhibit is free. More info here.
Grunion Fish-tival (April 21) -> The Cabrillo Marine Aquarium in San Pedro is celebrating the little silver fish with an evening affair featuring grunion arts and crafts, grunion hatchings, and after-hours access to exhibits, all capped by a trip to the beach to (hopefully) observe a spawning in real-time. Adult tickets are $7, children, students and seniors are $3. More info here.
Odd Nights at The Autry (Starting April 21) -> Odd Night at the Autry brings a every third Friday of the month starting in April. Expect an indie bazaar population by funky vendors, food trucks, live music. More info here.
gRUNion Party 2023 (April 21-22) -> Venice Oceanarium's annual gRUNion party is back this time for two nights to double the chances of seeing Grunion spawn in mass near the Venice Breakwater. Free to attend. More info here.
Cherry Blossom Festival (April 22) -> Celebrate the arrival of the cherry blossom season at Plaza West Covina with an afternoon of unique Japanese culture, vendors, performances, and food. Free to attend. More info here.
The Los Angeles Pancakes & Booze Art Show (April 22) -> This underground art show features over 750 works of art from 100+ local artists. held at Catch One your tickets also include all-you-can-eat pancakes and live music and live body painting. Pre-sale tickets are $15 online. More info here.
Record Store Day (April 22) -> The nationwide, annual celebration of indie record stores returns on April 22 with a day of deals, discounts, special product and exclusive vinyl and CD releases. Check for participating records stores and get more info here.
Very Special Arts Festival Community Day (April 22) -> The Music Center's Very Special Arts Festival is an annual free, inclusive event celebrating the artistic achievements of students with all abilities. The festival features student and professional performances, visual and performing arts workshops and a student art exhibit created around a theme that is introduced to the students each year. Runs 11 a.m. to 2:30 p.m. More info here.
LA Times Festival of Books (April 22-23) -> The 28th Los Angeles Times Festival of Books returns to the campus of USC this April featuring over 300 book and merchandise exhibitors, a number of outdoor stages and activity areas, expert panels, performances, demos, and more. More info here.
Keep It Clean, Keep It Green Earth Day Celebration (April 22) -> Roundhouse Aquarium at the end of the Manhattan Beach Pier host an in-person Earth Day celebration featuring interactive and hands-on activities that promote sustainable living, all taking place from 10 a.m. to 3 p.m. More info here.
626 Golden Streets (April 23) -> This San Gabriel Valley open streets initiative returns with a route focused on the Foothills, allowing bicyclists and pedestrians to navigate the roads car-free over a five mile course through San Dimas, La Verne, Pomona and Claremont. There will be hubs featuring live entertainment, food and special activities along the way. Free to attend. Runs 9 a.m. to 4 p.m. More info here.
Topanga Vintage Market (April 23) -> Happening on the fourth Sunday of every month, the Topanga Vintage Market is packed with close to 200 sellers from antiques to vintage clothing and local artisan goods. Runs 7 a.m. to 2 p.m. $5 to get in. More info here.
How is Art a Weapon in War? (April 25) -> Zócalo Public Square's latest discussion goes deep on issues of art and war, including its use as a tool for protest, as well as the co-opting of art for propaganda. Pulitzer Prize-winning novelist Viet Thanh Nguyen moderates a panel that includes include Gelare Khoshgozaran, artist, filmmaker and writer; Khalil Kinsey, COO, chief curator and creative director for the Kinsey African American Art & History Collection; Michael Novak, artistic director, Paul Taylor Dance Company; and Nadya Tolokonnikova, creator, Pussy Riot. Free to attend, with post-talk reception to follow. More info here.
The Power Of Song: A Songwriters Hall Of Fame Exhibit (Opening April 26) -> The GRAMMY Museum's newest exhibit puts the songwriting process in focus with a special film featuring songwriters Jimmy Jam, Toby Keith, Carole King, Smokey Robinson, Carole Bayer Sager, and Diane Warren; plus you can check out interactive displays, a Gershwin-owned piano, and handwritten lyrics from creative legends. The Power Of Song: A Songwriters Hall Of Fame Exhibit opens April 26 and remains on view through September 4. Admission to The GRAMMY Museum starts at $18 for adults. More info here.
The Brewery Artwalk (April 29-30)-> The twice annual open studio weekend at the Brewery Art Complex returns this April. Expect dozens of participating artists showcasing their works. Free to attend. More info here.
Jackalope Pasadena (April 29-30) -> Jackalope brings its artisan market back to Central Park in Old Pasadena for a two-day event showcasing over 200 local vendors selling indie goods, clothing, jewelry, home decor, housewares, art, photography, and food. Outdoors. All-ages. Free to attend. Get more info here.
The 13th Eclectic Music Festival & Art Crawl (April 29) -> The South Pasadena festival returns with dozens of diverse musical acts on stages and intimate venues all across town. An array of other activities are also on the dock including open galleries, beer and wine gardens, family friendly things to do, food trucks, an Artisans' Alley marketplace and a South Pas Vintage Village. More info here.
Public Star Party (April 29) -> Head to Griffith Observatory to try out telescopes, gaze at celestial objects, and pick the brain of volunteers from the Los Angeles Astronomical Society, the Los Angeles Sidewalk Astronomers, and The Planetary Society, who will all gather as part of the Observatory's monthly Star Party series. Runs 2 to 9:45 p.m. More info here.
Street Food Cinema (starting April 29) -> The 2023 lineup of Street Food Cinema kicks off with a screening of the Oscar-winning Everything Everywhere All At Once at The Autry on April 29. SFC screenings continue weekly through the rest of the summer (film dates are up through June 24 as of publication of this post) at venues including Verdugo Park and L.A. State Historic Park. Advance GA tickets start at $22. More info here.
Taste of Home (April 29) -> People Assisting the Homeless (PATH) hosts its second annual food fundraiser, Taste of Home, at Sunset Las Palmas Studios in Hollywood. Over 30 local vendors will participate including Ayara Thai, Shlap Wings and Irv's Burgers. Tickets start at $95. Proceeds from ticket sales will support PATH's mission in ending homelessness in Los Angeles.
Explore JPL -> After a four-year hiatus, JPL will open its doors this month for a two-day public event allowing guests to get an inside look at how their research facility pushes the boundaries of scientific exploration, and helps us get to know our solar system (and beyond!). The public sessions will take place April 29-30, but if want your free tickets you'll need to make sure you try for a reservation when slots open on April 2 at 9 a.m. More info here.
An Evening with David Sedaris (April 29-30) -> Humorist, essayist, and short story writer David Sedaris stops by The Theater at ACE Hotel, April 29 and April 30 to share published stories, diaries, and works-in-progress live on stage. More info here.
Pizza City Fest (April 29-30) -> Twenty pizza vendors are expected to fire up their signature pies for this new food festival happening at L.A. Live. It's not just pizza, a number of salad vendors, dessert participants, collaborations as well as panels and demos from respected pizza masters will be part of the festival. Tickets start at $95. More info here.
Renegade Craft Fair (April 29-30) -> Renegade Craft Fair takes over the Santa Monica Airport
Interim Open Space for two days of exploring over 200 small businesses, makers and artists. More info here
Yoga On The Mountain (April 29) -> On the last Saturday of the month, the Santa Monica Mountains Fund hosts a morning of outdoor yoga and live acoustic music at the King Gillette Ranch in the heart of the Santa Monica Mountains. All skill levels are welcome. Free to RSVP, and reservations are required to attend. More info here.
Cinco de Mayo at LA Plaza (April 30) -> Join LA Plaza for a free event celebrating the battle of Puebla. Free to attend the event will feature live music and dance as well as art workshops, with food and drink available for purchase. Starts at noon. More info here.
Bob Baker Day (April 30) -> The 9th annual Bob Baker Day brings a festive carnival atmosphere to Los Angeles State Historic Park, including music, games, and puppets from the Bob Baker Marionette Theater. The event is free to attend, but suggested donations of $20 are happily accepted to support the theater's mission. Runs 10 a.m. to 5 p.m. RSVP is required. More info here.
Montrose Craft Beer Fest (April 30) -> The Montrose Craft Beer Fest showcases brewers and breweries from the Los Angeles area. Guests can enjoy beers paired with delicious food samples, various booths, lawn games and music. Tickets start at $55. More info here. 
NHM Butterfly Pavilion (Through August 13) -> The Butterfly Pavilion at Natural History Museum of Los Angeles returns on March 5, offering guests the chance to admire hundreds of butterflies, native plants, and caterpillars all in one place. Tickets to the Pavilion are $8, which is on top of regular museum admission (starting at $15 per adult). Runs through August 13, 2023. More info here.
---
Want to get the best things to do in L.A. sent straight to your inbox? Join over 60,000 Angelenos who subscribe to our twice weekly email newsletter!
By subscribing, you agree to our terms of use and privacy policy and consent to receive emails from We Like L.A. about news, events, offers, and partner promotions.