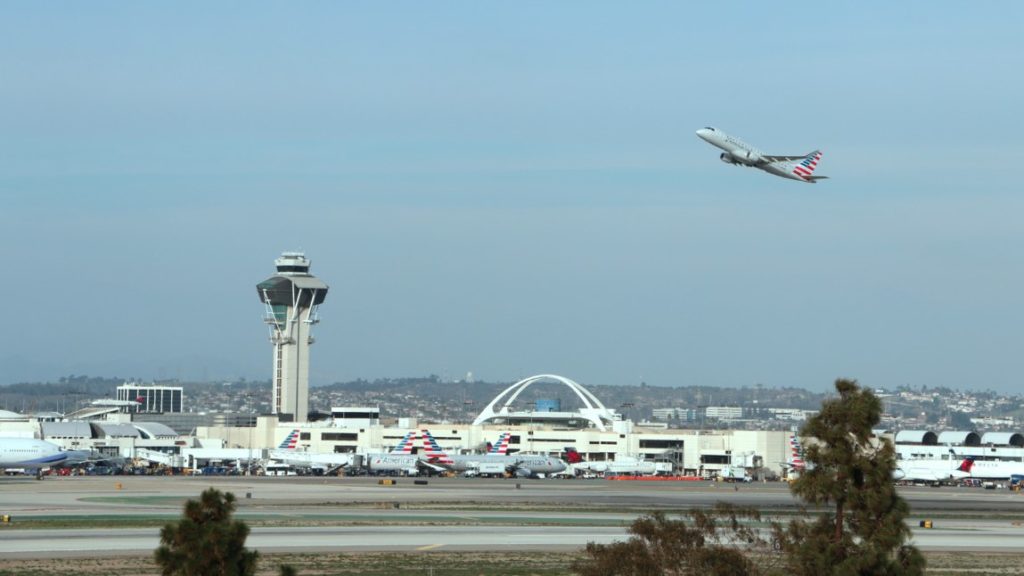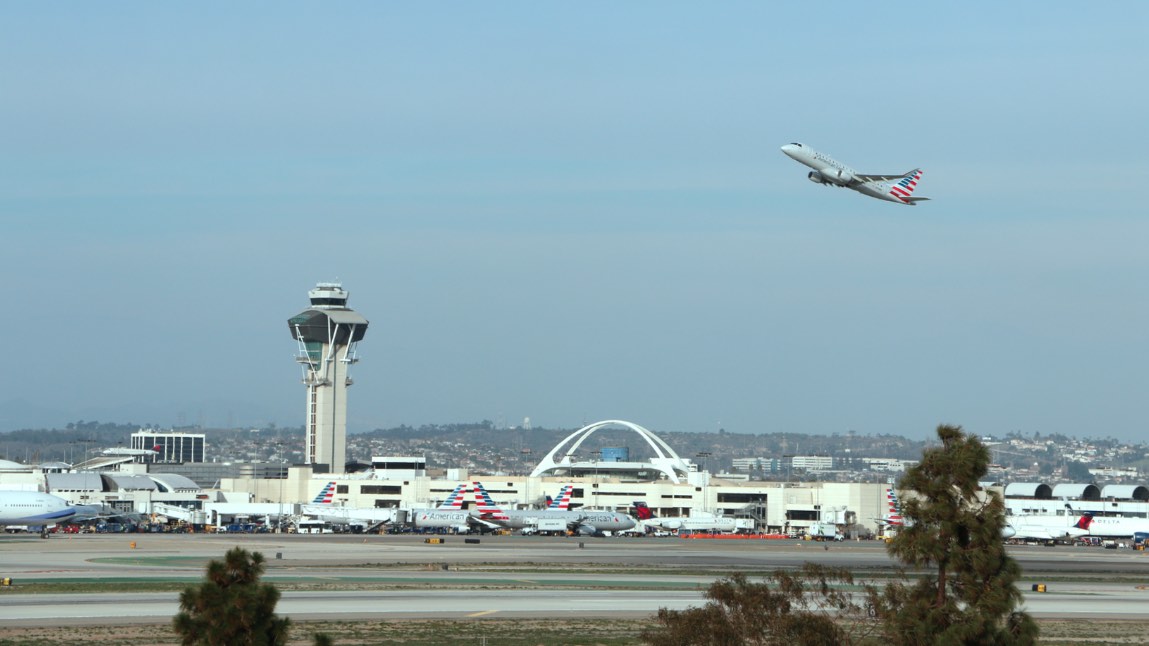 Is it bird? Is it a plane? Is it… a person in a jet pack flying over LAX? Again. Also this morning: Today is your final chance to respond to the census, L.A.'s parking holiday is over, and early voting in Los Angeles is breaking records. Finally, some folks in Rancho Palos Verdes are real keen on limiting to access their parks. First, news.
Morning News Rundown
There's been another jet pack sighting at LAX. In the early afternoon on Wednesday, a China Airlines crew reported seeing "what appeared to be someone in a jet pack" flying about seven miles northwest of the airport at an altitude of approximately 6,000 feet. This is the second time in two months that a crew has reported sighting a person flying a jet pack. The FBI and FAA are investigating. [NBC Los Angeles]
Today is the last full day to respond to the 2020 federal census. Though responses are required by law, this year only 56% of Los Angeles city residents have responded, according to estimates gathered last month. That's 12% less than responded in 2010. [WeLikeLA]
L.A.'s parking holiday has come to an end. Starting today, enforcement resumes for infractions including street cleaning, abandoned vehicles, oversize and overnight restrictions, peak-hour and anti-gridlock zones, and expired tags. [LAist]
Early voting has been off the charts nationwide, and California is no exception. The Golden State has so far cast one million early votes. Los Angeles County is leading the way, accounting for more than half of them. [L.A. Times]
Vandalism, damaged buildings, and dozens of arrests were all part of a spontaneous celebration in downtown L.A. on Sunday evening after the Lakers won the NBA championship. Unfortunately, there were also some gruesome injuries. The Times has reported on several attendees shot with "non-lethal" police projectiles amid the mayhem. This includes a man who lost eight teeth and another whose eyeball was "exploded." [L.A. Times]
The City of Glendale has offered a formal apology for its history as a "sundown town." It's a start. [NBC Los Angeles]
Stay Off My Public Lands
According to the agenda for an upcoming Rancho Palos Verdes City Council meeting, officials are considering a proposal to ramp up fees for public parking along Crenshaw Boulevard south of Crest Road, which is the most convenient stretch for visitors to park if they plan to visit nearby Del Cerro Park. Under a possible new plan, visitors would pay a $30-$50 (!!!) charge for a 4-hour block of parking.
As Casey Schreiner of Modern Hiker notes, Del Cerro serves as a popular access point to the Palos Verdes Nature Preserve, which was purchased with and still funded by state and county money. According to Schreiner, the efforts to restrict parking in the neighborhood go back at least to 2015, when residents complained about noise and traffic disturbances and got the city to red-stripe street parking areas used to access the park.
It all brings up key issues about property ownership and proximity to public lands. Do homeowners (read: HOAs) have the right to cordon off parks, which are supposed to be accessible to all, because they aren't keen on the foot or vehicular traffic (or other elements) they bring? And even if it's strictly legal to lobby politicians for said restrictions, what are the ethics of such actions? I'm sure the folks who live near Griffith Park on Beachwood Canyon probably have some things to say about this as well.
In any case, the meeting is scheduled for Oct. 20. Personally, I hope some non-homeowners raise hell.