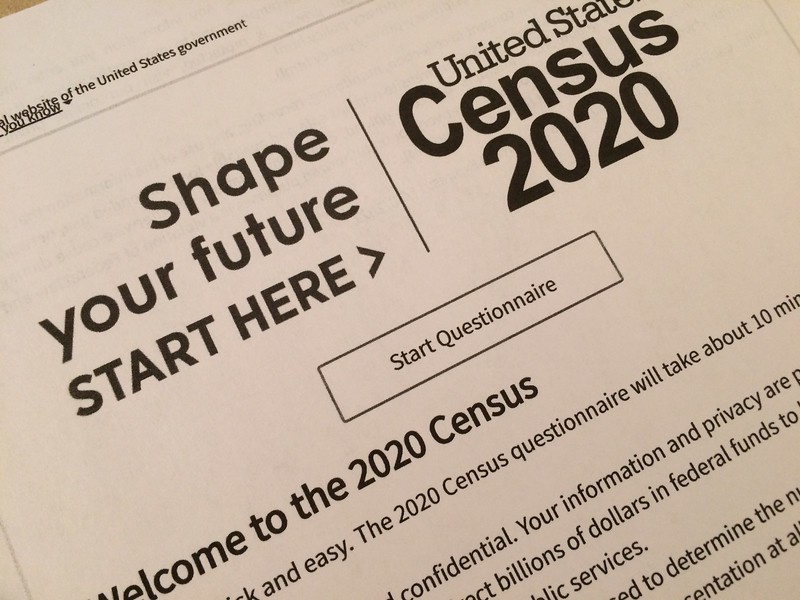 After a lot of back and forth and a couple of lawsuits, it's finally here: your last day to fill out the 2020 Census.

The Census is designed to count the entire U.S. population. That count will determine how federal funding is split among states, counties, and communities. This is the money that pays for schools, roads, public transit, hospitals, and other public needs. The census also determines how many of the 435 seats in the U.S. House of Representatives each state gets for the next 10 years. If people don't respond to the census, it could result in an undercount, which could mean missing out on political representation or crucial funding. The census also affects redistricting, and how businesses decide where to open new locations.
Due to the pandemic, census field data collection, including door-knocking, was suspended in March. Initially, the Census Bureau had planned a delayed timeline, in which both self-reporting and field data collection would end on Oct. 31. However, the Bureau later switched back to its original timeline which put the deadline on Sept. 30. The Trump administration advocated for the earlier deadline to get the data it needed to divvy up seats by Dec. 31.
The City of Los Angeles and other entities filed a lawsuit against the Trump administration to go back to the extended timeline and, hopefully, avoid an undercount. The U.S. Supreme Court ultimately sided with the Trump Administration and named Oct. 15 as the official deadline.

So, if you haven't already done so, here's how you can return your Census this year. You must do this today to be counted:
Fill it out online. This should take you only a few minutes.
Call 844-330-2020 any time between 10 a.m. and 11 p.m. PST.
Mail it in, but make sure it is postmarked today.
More information on how to respond is here.