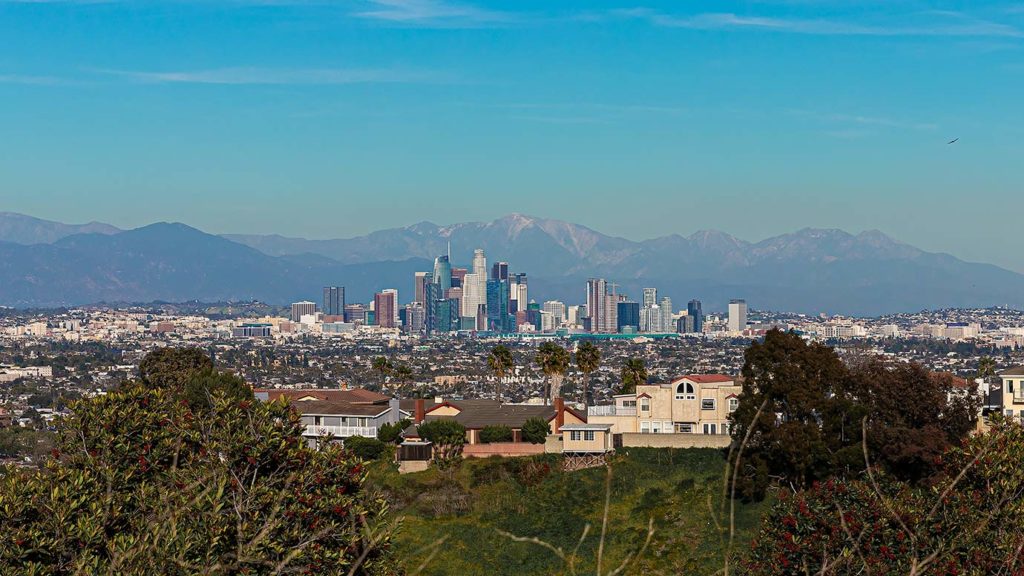 Last night, the Dodgers won the 2020 World Series, and Los Angeles reacted predictably. Spontaneous crowds of Angelenos gathered to celebrate all over the city, taking over intersections in neighborhoods from East L.A. to Echo Park and Downtown to Pacoima. Fans sang, cheered, and embraced, relishing the Dodgers' first World Series win since 1988. [L.A. Times]
Unfortunately, some of the jubilation turned to violence and vandalism. In DTLA, a crowd looted the trailer of a semi-truck as it attempted to drive through the area. The unrest in Downtown resulted in the arrest of eight people and injuries to multiple police officers. [ABC 7]
Not all of the violence was driven by residents or looters, as journalist Lexis-Olivier Ray can personally attest. He said police repeatedly struck him with batons and broke his camera mic while he covered the scene in DTLA last night. He captured this on video, which he posted to Twitter.
Even if you didn't partake in the celebration, you probably still heard it. Fireworks detonated all over the city in the wake of the victory.
And if you saw it up-close, it looked even more gnarly.
What Was Going Through Justin Turner's Mind?
The most bizarre subplot last night was Justin Turner, who was pulled from the lineup mid-game after a COVID-19 test came back positive. Many assumed that Turner would immediately go into quarantine pending further testing and that he'd be unable to join his teammates should the Dodgers prevail. A Turner tweet hinted as much:
But amid the coronation, Turner returned to the field to celebrate the championship. At first, he wore a mask but later pulled it down as he posed for a team photo. In fact, the whole team was unmasked at that point. Children played in the background behind the wall of Dodgers posing for the pic. The optics were, in a word, terrible.
In my mind, I'm really trying to justify Turner's actions. He had just achieved the pinnacle of his professional career. He wanted to join his teammates in commemorating the accomplishment. They wanted that too. When he looks back on it years from now, this will be one of the most important moments of his life.
At the same time, from a medical perspective, it's undeniably irresponsible. Reckless, even. Sure, he's probably been in close contact with his teammates already, which sucks. But what about the other staff, T.V. personnel, or family members on the field? Will they all be following CDC protocol and quarantining for two weeks now that they've been in close contact with an infected individual? And what kind of message does the flaunting of protocols send overall?
Ugh.
I wish we could have gotten through last night without having to be bathed in reminders of the pandemic, but that's 2020 for you. The virus simply does not care.