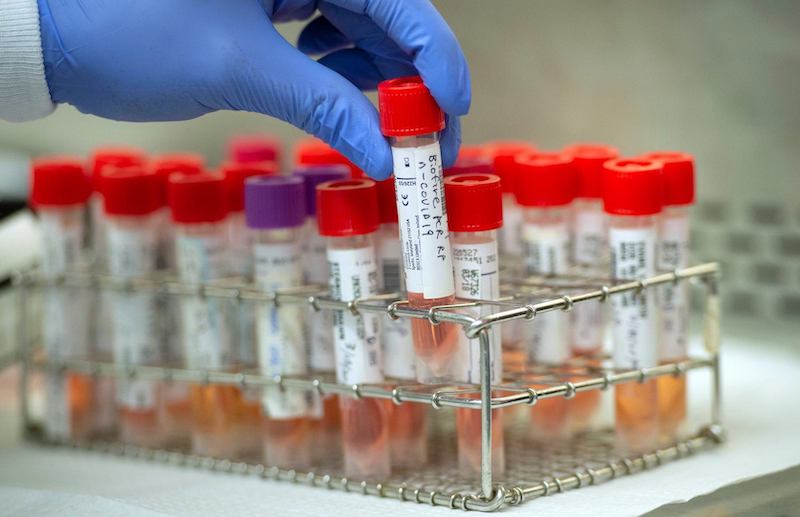 Were you out partying in the streets for the Dodgers? Public Health has advice for you. Also this morning: The MLB is majorly pissed at Justin Turner, law enforcement is on high alert heading into Nov. 3, and undercover video shows GOPers scheming to harvest ballots in Newport Beach. Finally, how long do election workers actually take to verify signatures on mail-in envelopes? First, some news.
Morning News Rundown
Were you one of the thousands of people who took to the streets to celebrate the Dodgers World Series win two nights ago? Were you mingling with hundreds of others, joyously chanting, singing, and celebrating? If so, L.A.'s Public Health director has advice for you: Please quarantine. Please monitor yourself for symptoms of COVID-19. Please get tested. Yesterday, Public Health confirmed 20 new deaths and 1,351 new cases of COVID-19 in Los Angeles County. There has been a gradual increase in new daily cases over the past week, which officials attribute in part to public celebrations for the Lakers a few weeks ago. L.A. County's current adjusted case rate is 8 new cases per 100,000 people, up from 7.6 last week. [The Eastsider]
Major League Baseball is emphatically putting the blame on Dodgers third baseman Justin Turner for breaking COVID-19 protocols and ignoring security personnel to celebrate with his teammates. Turner was removed mid-game after a result came back positive for a COVID-19 test he'd taken earlier in the day. After the Dodgers won the World Series, he returned to the field to pose maskless for photos. It's not clear what disciplinary action the league will take against Turner, but an investigation is ongoing. [ESPN]
So far, we know turnout for the coming election is high, but a highly polarized electorate has city and county law enforcement agencies on edge, hoping that violence and unrest won't follow an unexpected outcome. With Nov. 3 just days away, officials around the county are ramping up safety and security measures, including verifying COVID-19 protocols, putting out alerts, and allocating personnel in the event of demonstrations following the election. [LA Mag]
Undercover video taken at a GOP campaign headquarters in Newport Beach, which also serves as a retailer for Trump merchandise, shows store employees describing a scheme to collect and store ballots in a safe on the premises. [Vice]
All evacuation orders have been lifted for the Blue Ridge Fire, which so far has burned over 14,000 acres and threatened homes in Yorba Linda, Chino Hills, and Brea. The fire was 23% contained as of this morning. [ABC 7]
Producer David Guillo has been arrested by the Los Angeles Police Department's Robbery-Homicide Division in connection with an alleged sexual assault that took place on Oct. 21. Guillo was arrested and charged in Santa Barbara County back in June with 11 felonies, including rape, kidnap to commit rape, and rape of a drugged victim, all related to incidents dating back to 2012-2015. [Variety]
Signature Stresses
Like a lot of Angelenos, I voted by mail this year, casting my ballot at an official dropbox outside a city library branch. And like many out there, I too spent a non-trivial amount of time practicing my own signature so that it looked like something resembling the chicken scratch on my driver's license.
But did it even matter (the signature, not the vote)?
According to a new report by the L.A. Times, state election workers verifying signatures may spend as little as five seconds comparing John Hancocks for an individual ballot. Compare that to the hours it takes a professional expert performing comparisons for legal proceedings and you start to see how flawed the process might be. As rules vary state-by-state, a higher portion of rejected ballots could be a big cause for concern, particularly if the vote is close for a specific state/county/city race.
As for my story, thankfully I used California's ballot tracking tool and after five vexxing days wondering if my ballot would be rejected, I got confirmation it was counted.