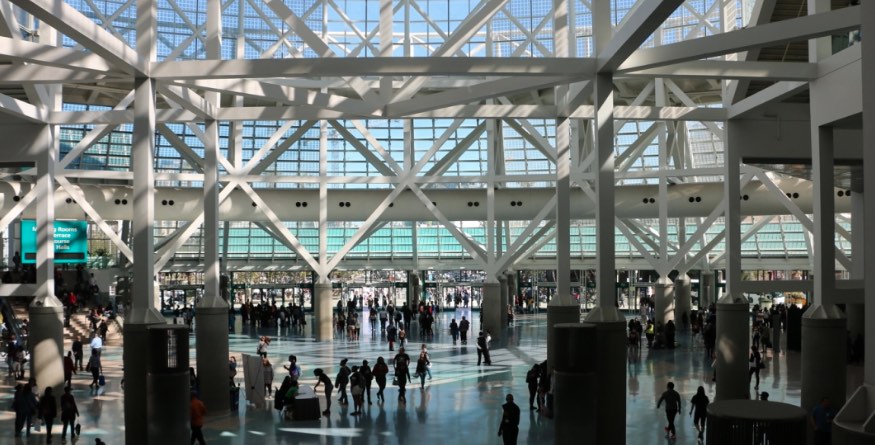 L.A. Comic Con really, really wants to put on an event this year. But will it be safe? Also this morning: Vroman's needs your help to stay open, Gov. Newsom wants you to get your flu shot, and the Clippers want a new coach.
Morning News Rundown
Could this be a super(hero) spreader event? L.A. Comic Con is steamrolling ahead with plans to put on an in-person event at the L.A. Convention Center in December, despite the fact that conventions are prohibited under current state health guidelines. According to a statement by Chris DeMoulin, CEO of Comikaze Entertainment (L.A. Comic Con's parent company), the organizers are "taking in the health guidance from the Mayor's Office, LA County and the State, to figure out what we need to do." Ummm, taking in guidance is not exactly the same as getting express permission. As far as refunds? Ticket-buyers will get a 100% roll-over/refund of their ticket purchase if the event is canceled, which I figure is at least a coin flip at this point.
Vroman's Bookstore is in trouble. The Pasadena institution opened its first location on Colorado Blvd. 126 years ago, but like many other local businesses, it's now facing its toughest financial challenge ever. The bookstore took to Twitter yesterday in a plea for increased patronage as the holidays approach. [Twitter]
Have you gotten your flu shot yet? Gov. Gavin Newsom got his shot live on air yesterday and urged all Californians to get theirs. [ABC 7]
A brush fire on Monday afternoon burned over 200 acres in the Castaic Canyons north of Santa Clarita before forward progress was stopped early yesterday evening. The so-called Martindale Fire was 20% contained as of Monday night. Evacuation warnings remain in effect for homes along Bouquet Canyon Road. [CBS Los Angeles]
A Red Flag Warning was issued for significant parts of Southern California yesterday in anticipation of ultra-dry, hot, and windy conditions, which had the potential to drive extreme fire behavior. If you live in a high-risk fire area, you might be wondering what a Red Flag Warning means for you, how to prepare for the worst-case scenario, and where to stay updated on the latest developments. LAist provides some useful guidance. [LAist]
The Clippers fired their coach Doc Rivers yesterday, which makes sense considering the amount of talent he coached during his seven seasons and the fact that they never made it past the second round in any of those years. Also, there's the matter of blowing not one, but two 3-1 leads in the playoffs, including this year to the Denver Nuggets. [CBS Sports]