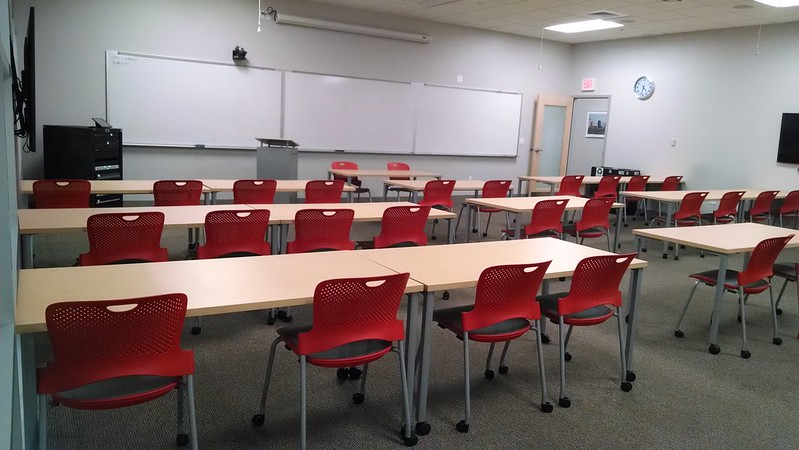 This week, L.A. County made it easier for schools to apply for waivers while also increasing in-classroom capacity for high-need students. Also in the news: A judge ruled in favor of GOP drop boxes, more earthquakes swarm the Salton Sea, and Quibi is deader than dead. Finally, an update on Grace Community Church. First, some news.
Morning News Rundown
Los Angeles County made several moves this week to allow thousands of students to return to the classroom in the coming weeks. On Wednesday, L.A. County Supervisor Kathryn Barger announced relaxed guidelines that allow County schools to reopen at up to 25% capacity for high-need students. Previously, the cap was 10%. At the same time, over 100 L.A. County schools have applied for waivers to reopen classrooms for K-2 students. So far, four schools have been approved. Yesterday, the L.A. Times reported that the county is dropping a requirement for schools to provide a letter of support from employee unions, which will expedite the application process. [L.A. Times]
For all the hubbub about unofficial ballot boxes propagated by the California GOP, it seems like nothing is going to happen, at least until after the election. Yesterday, a judge rejected Atty. Gen. Xavier Becerra's argument, which would have forced informational disclosures about the ballot boxes in question. [KTLA]
Remember the earthquake swarm that hit the Salton Sea a few weeks ago? Well, multiple small quakes, including a 4.0 shaker, rattled the same area on Thursday afternoon. [ABC 7]
Quibi, we hardly knew you. Just a few months after officially launching ––and after burning through close to $2 billion in investment––Jeffrey Katzenberg's streaming service startup has gone up in smoke. So what the hell happened? L.A. Magazine takes a look. [LA Mag]
The Pandemic Doesn't Care if You Deny It
I'm not much of a bible reader, but I do recall something in the scriptures about a man reaping what he sows. In the time the coronavirus, if you sew crowded indoor events in a community where the case rate is high, you eventually reap infections. And so it is with Grace Community Church in Sun Valley.
To scroll back for a moment, Grace Community Church has been locked in a months-long battle over whether it can continue offering indoor services. There was a lawsuit filed by the county and a judge's order to stop indoor worship. Pastor John MacArthur basically said screw it, the pandemic is fake, you can't tell us what to do. As of this week, services continue. They routinely draw 7,000 congregants and masks are definitely optional.
Unfortunately, people are getting infected. So far, Public Health says there are three confirmed cases, but they are conducting an investigation to see if they can identify more while assisting the church in limiting the outbreak. We don't know whether it's staff or worshippers getting sick, but I'm willing to bet all the money in my pockets that we'll see more confirmed infections in the coming days. And I think it's an even better bet that GCC will continue offering its services, no matter how many folks get infected.
Ugh.
To refresh, the United States is surging into a third wave of COVID-19 infections (75,000 new cases yesterday), and Los Angeles County continues to remain in the purple (most widespread) tier of the state's reopening benchmark system. To date, Public Health has identified 294,065 positive cases of COVID-19 across all areas of L.A. County. 6,956 people have died.