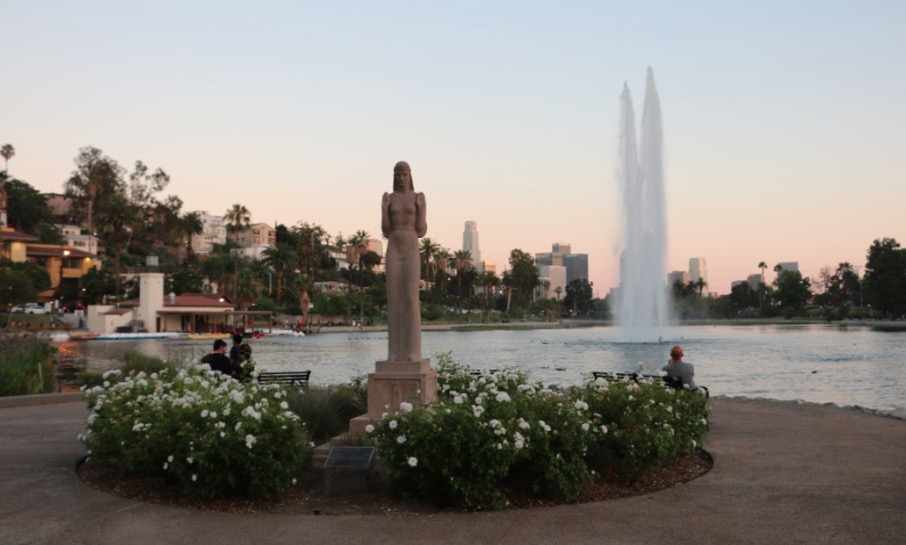 How do big, maskless concerts in Echo Park and Downtown L.A. sound right before the end of the year? Peachy. Also this morning: Oxygen shortages in L.A. hospitals are critical, the U.K.'s new COVID-19 variant is probably already here, and what's up with Eventbrite allowing people to promote big gatherings on its website? We've got two days before 2021. Here is your news. Take it.
Morning News Rundown
A Northern Californian Christian activist plans to defy public health orders to perform worship service concerts in Skid Row and Echo Park over the next two days. Sean Feucht previously hosted a "Let Us Worship" event in New Orleans that drew over 1,000 attendees, most of whom were unmasked and gathered in close proximity. Leaders with local religious and social advocacy groups have pushed back against Feucht's proposed concerts, calling these potential gatherings "superspreader" events that will only exacerbate spiking infections. [CBS Los Angeles]
With ICU beds and vital supplies running short, overwhelmed Los Angeles hospitals are now shifting to crisis care, according to the state's top health officials. "Crisis care" guidelines permit rationing treatment when supplies are running low. Over the weekend, at least five L.A. hospitals declared an internal disaster due to supply shortages, including oxygen and oxygen canisters. That declaration closed off the facilities from ambulance traffic of any kind. [L.A. Times]
Los Angeles County health officials said yesterday that the new variant of COVID-19 detected in England and Colorado may already be in Los Angeles, though no samples tested so far have confirmed the suspicion. The new strain, known as B.1.1.7, is not thought to cause more severe symptoms but it is decidedly more contagious. British researchers estimate it's between 50-70% more infectious than other strains of the virus.
The California Court of Appeals ruled yesterday that Los Angeles County's outdoor dining ban can remain in place until at least February. Even if the ruling is overturned at a February hearing, the state's regional Stay-at-Home orders supersede any county orders, and those guidelines have been extended indefinitely until ICU capacity returns to at least 15%. [CBS Los Angeles]
La Scala in Beverly Hills wasn't the only venue planning a New Year's Eve shindig, at least if you're looking at online events sites. In recent days, Evenbrite has hosted pages for local events ranging from a secret mansion party to another private event that promised "live nude girls." After Los Angeles Magazine requested comment on the events, Eventbrite removed the listings from its website. [LA Mag]