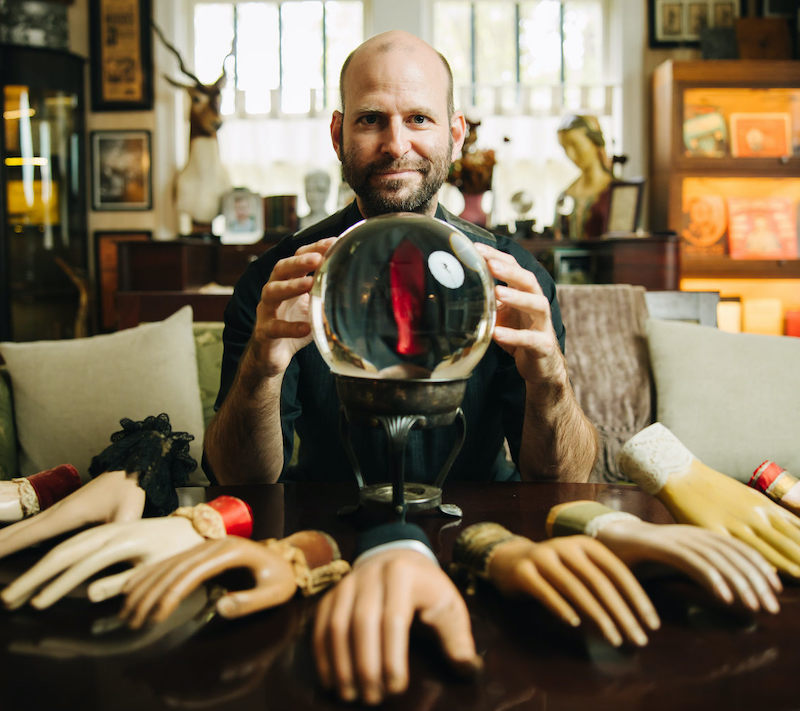 Atlas Obscura is a great site for discovering strange and wonderful places while on a road trip, but it's also been offering a host of virtual at-home experiences to enjoy while travel is off the table. For Fan Favorites Week, September 21-25, you can choose among 10 of their most popular offerings.

Here's the schedule:
September 21: The Forged and the Filched ($12). Kylie Holloway and Erin Thompson dive into the "most fascinating forgeries and thefts of the art world." 
September 21: The Supernatural Cats of Japan ($10). Author and folklorist Zack Davisson explores the kaibyō, or, supernatural cats.
September 22: Weird Homes Tour – Ghosts in the Machines ($10). Occult historian Brandon Hodge offers a peek inside his Wayne County, New York home and his collection of "artifacts and relics of Spiritualism, a religious movement that gained popularity in the 19th century." They include Ouija boards and other mediums used to talk to the dead. 
September 22: Every Penguin in the World ($10). Do you love penguins? Do you want to know more about every type of penguin there is? Then join author and photographer Charles Bergman as he tells you everything you want to know about the world's many penguins. 
September 23: The Art of Pickling with Liz Alpern and Jeff Yozkowitz ($25). Gefilteria co-owners Jeffrey Yoskowitz and Liz Alpern will talk about how to preserve and lacto-ferment fruits and vegetables, the history of Jewish pickling traditions, and how to pickle with ingredients you likely have at home. 
September 23: A Peek Inside Legendary Hollywood Estates ($10). Learn about and see inside historic homes once inhabited by the Golden Age of Hollywood's biggest stars. 
September 24: The Show Begins on the Sidewalk – Movie Palace History ($10). Hey, remember when we could go see movies in theaters? In this online show, join historian Leyla Royale as she shares how silent film and society led to the majestic movie palaces of the1920s and how movie theaters have evolved since. 
September 24: Camera Tricks: An Exclusive Magic Show with Ben Seidman ($25). Magician Ben Seidman offers a 45-minute magic show you can watch from home. There's also one "fake" trick in the mix, which the audience will be tasked to expose. 
September 25: Atlas Obscura Trivia Night ($7). The Atlas Obscura Guild of Trivial Knowledge and Fascinating Ephemera will test your knowledge and fact-finding abilities in a two-hour match of wits. Trivia takes place every Friday at 7 p.m. ET/4 p.m. PT.
September 25: Dino 101 ($10). Dustin Growick, host of The Dinosaur Show on YouTube, and middle school teacher Kristina Gustovich host an adults-only, dino-themed party featuring a bingo drinking game, art activities, trivia, and more. For this particular installment, the theme is "Dinosaur Roast," where they pick on the ugliest dinos there ever were (with love, of course). 
For more information and to purchase tickets, go here.