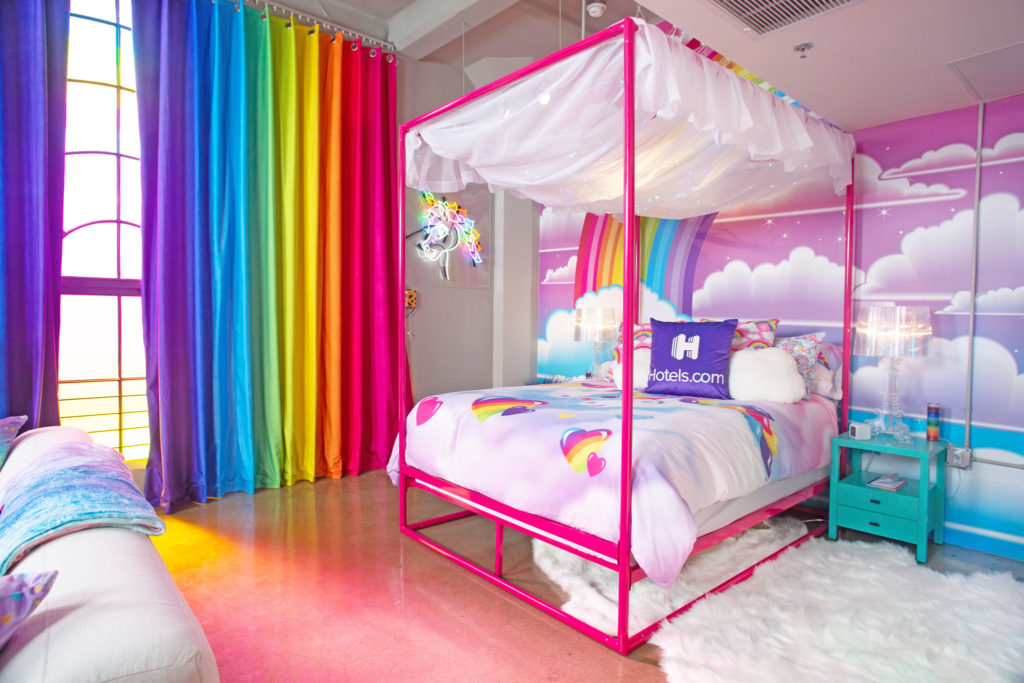 Calling all Frank-o-philes: You can now live among the Polyphonic acid trip artwork of Lisa Frank, and for pretty cheap, too. Hotels.com is giving folks the chance to rent a room decked out in the beloved and brilliant unicorn candy dreamscapes featured in the school supplies of literally 90s kid for a measly $199 bucks a night.
The Lisa Frank Flat is a penthouse in a DTLA hotel pop-up, and is stocked with pretty much exactly what you'd expect: hella candy, coloring supplies and more nostalgia than you can shake a trapper keeper at.
You remember those iconic gay dolphins? Well you can find a painting of them hanging out in the bathroom, beaming at you during one of life's most private moments. Not sure how you'll go back to your off-white, pizza stained apartment walls after staying here, but you're an adult and you can make your own choices.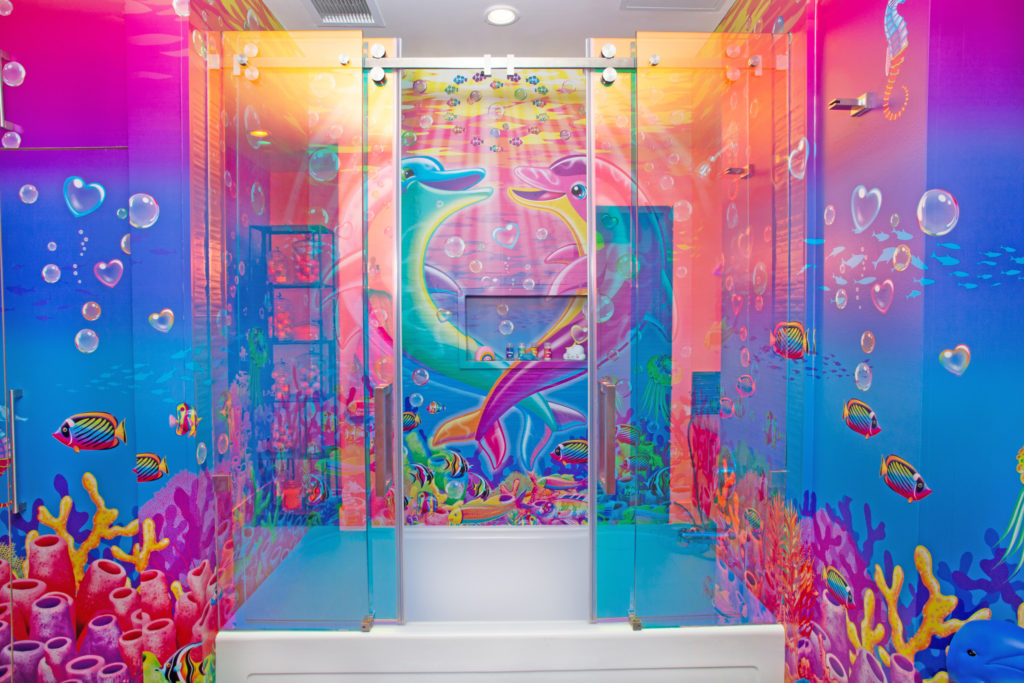 The room is available for a very limited Oct. 11-27 run. You can reserve a night starting on Friday (that's tomorrow, Oct. 11) at this link.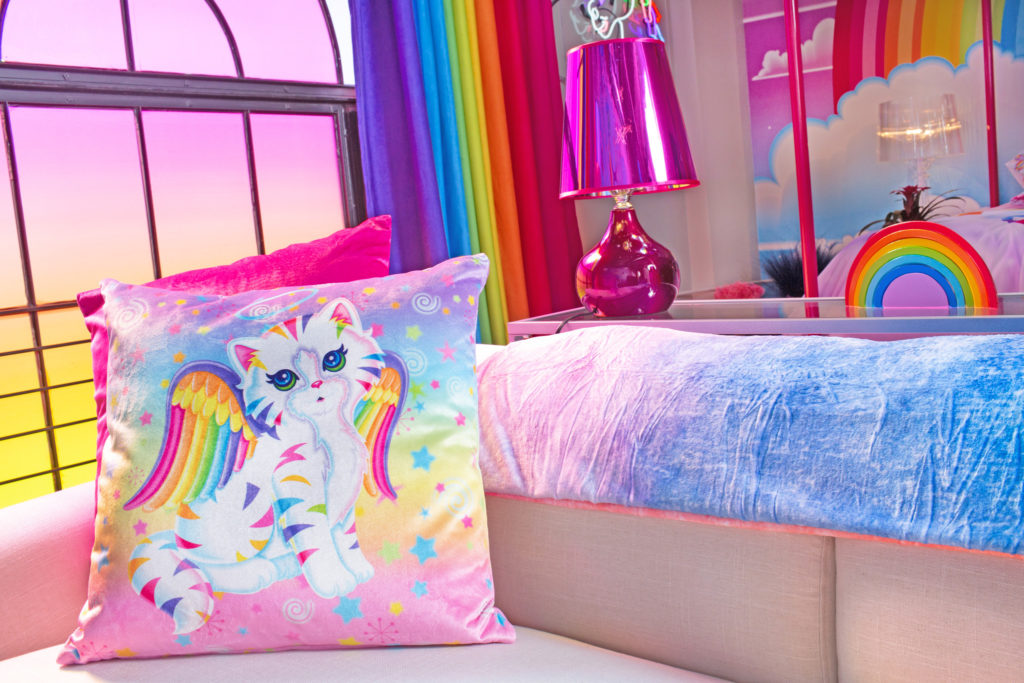 Unfortunately no specific time on Friday is specified for when reservations go live, but know they'll probably be booked up before you can say "Did I do thaaat?" Get it? The 90s? Act fast!
---
The Best Things to do in L.A., straight to your inbox! Sign Up For Our Email List And You Receive...
- Two emails a week, Monday AM and Thursday AM.
- Monday: The best of the week ahead. 30+ ideas.
- Thursday: What to do this weekend. 30+ ideas.
- Occasional emails with special offers and messages from promotional parters.
- Optional emails for daily to-dos, travel tips, food recommendations, and deals.
Basically, just think of us as your friend making some fun suggestions for what you might like to check out this day or week or month in L.A. Sign-up in the form below to join over 66,000 Angelenos who already subscribe!
NOTE:
If you already receive our weekly newsletter and want to update which additional emails you receive, simply click 'update subscription preferences' in any email we've sent you to change your subscription settings. Remember, per our 
privacy policy
, we respect the fact that you're trusting us with your personal info and will never share your email information.
---