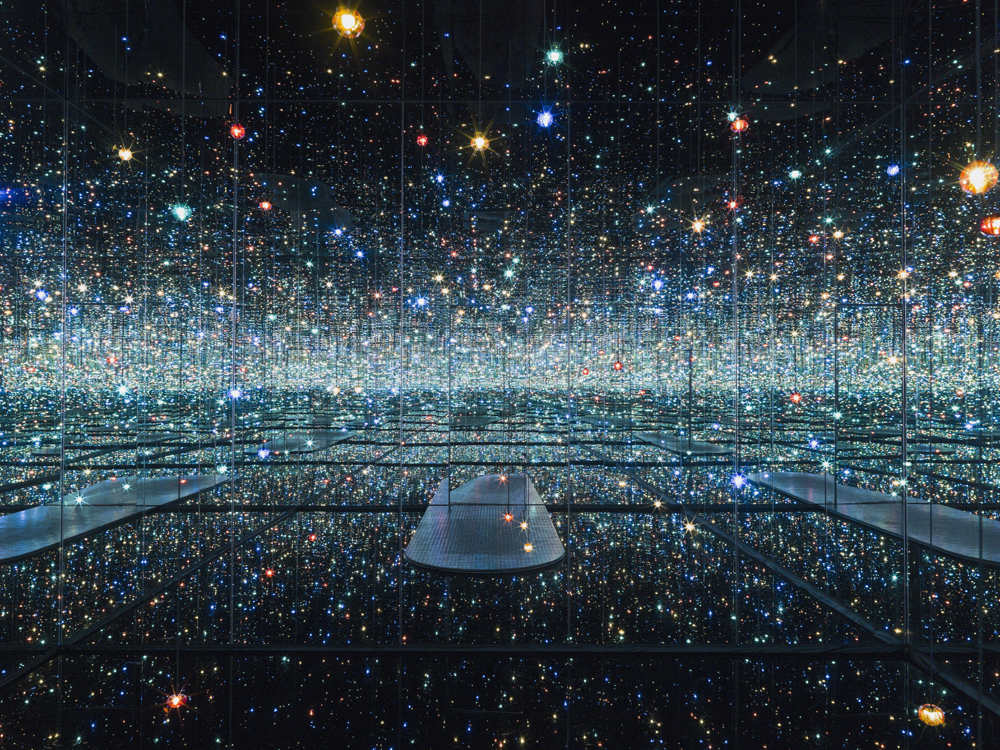 The Broad may be closed, but you can still check out one of its most popular attractions. The museum will stream Yayoi Kusama's infinity mirrored room "The Souls of Millions of Light Years Away" today at 11 a.m. via its Instagram Stories and on its Facebook page at noon. 
You can follow The Broad on Instagram @thebroadmuseum or on Facebook here.
Typically, guests have to make a reservation to see the piece. Each reservation is good for only 45 seconds. Today, the museum quips, will be the first time you can enjoy it for longer. And, you can chat with your fellow art lovers from the comfort and safety of your own home via the comments. 
As with most museums in Los Angeles, The Broad is closed through at least March 31. But if you need more online art, Google Arts & Culture lets you take virtual tours of museums all over the world, including LACMA and The Getty.