The following is a sponsored collaboration between Mission San Juan Capistrano and We Like L.A.
A holiday spectacle is back at one Southern California's most historic locations, and the Christmas cheer runs straight past the new year. Capistrano Lights at the Mission San Juan Capistrano opened with a special presentation on Dec. 7, and continues nightly (with just a few exceptions) through Jan. 6, 2020.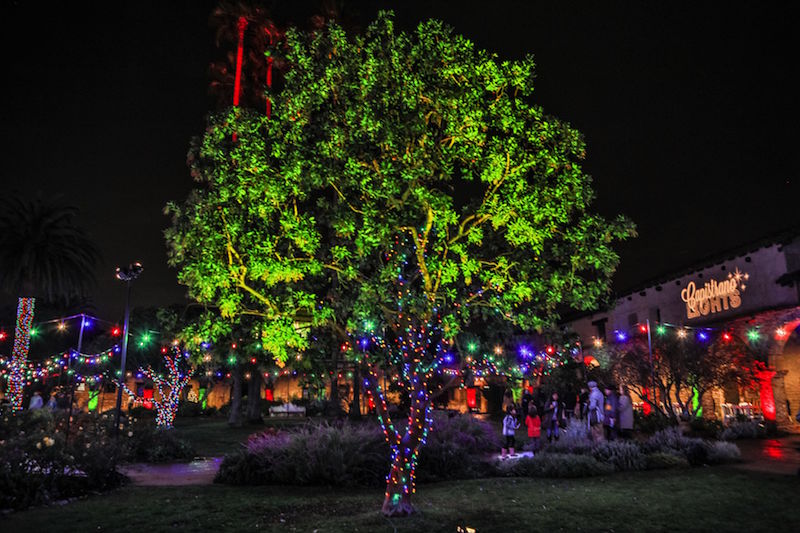 Each night at 5 p.m. a 30-foot tree at the base of the Great Stone Church lights up the Mission, accompanied by a 15-minute musical program. Families can explore the historic Serra Chapel, California's most significant chapel, open after hours, pose for pics under a the 10-foot wreath, and view the community Christmas trees located throughout the grounds.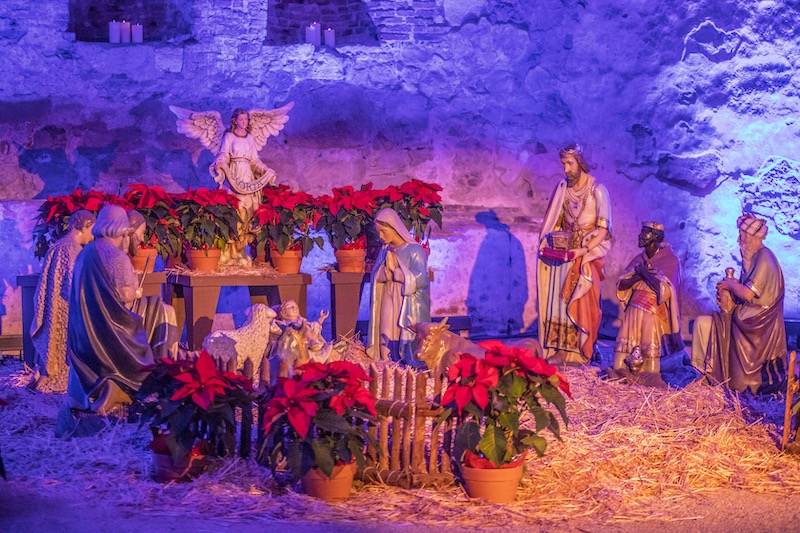 Parents can take advantage of some of the special programming that runs along with Capistrano Lights, especially as they look for fun activities to the kids busy over the winter break. Coming up this weekend (Dec. 21-22) guests can hang out for selfies with Santa Claus himself or purchase an add-on for a Holiday Do-It-Yourself Crafts program with an AR Workshop in the Soldiers Barracks. Plus, sweet treats and hot beverages will be available for purchase from 3:16 Bakery Shop.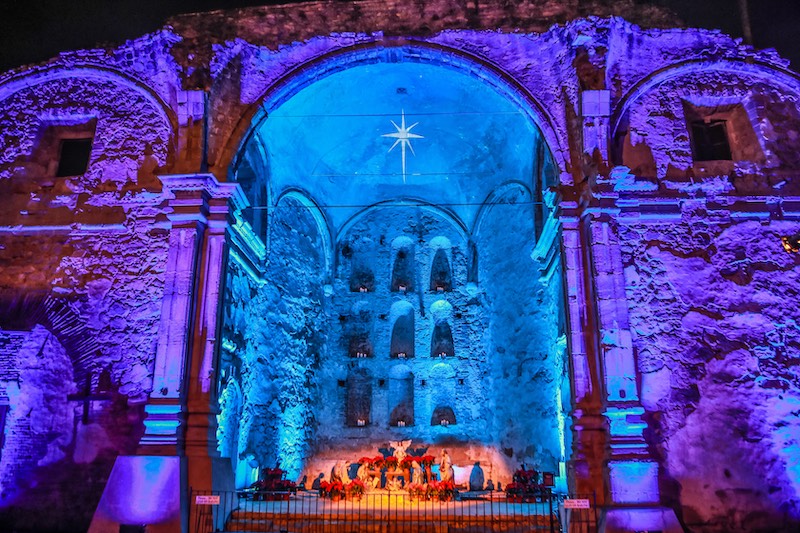 This weekend's crafts programming kicks off Winter Break: Crafts and Activities for Kids, which runs daily from Saturday, Dec. 21, 2019, to Sunday, Jan. 5. All craft programs can be added on for a nominal fee. Weekday crafts and activities are offered from 11 a.m. to 1 p.m and weekend crafts and activities are offered from 1 a.m. to 3 p.m. Crafts and activities include adobe brick making, arrowhead necklace and an alternate craft.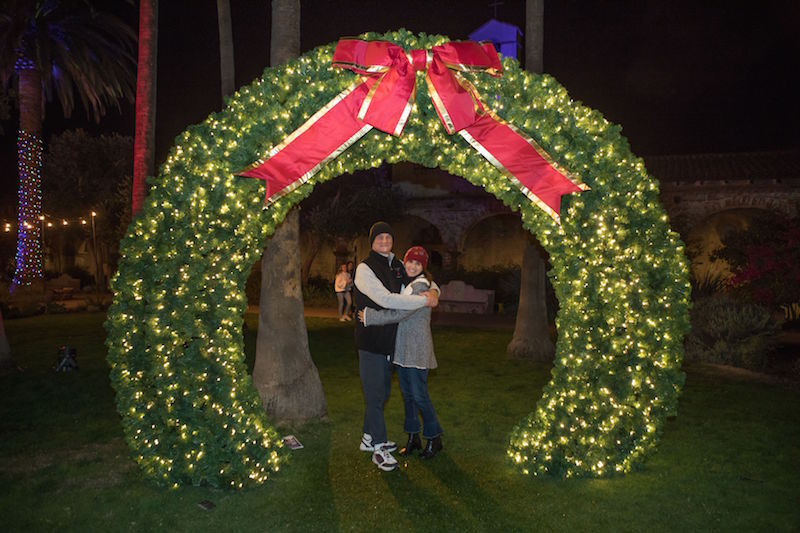 Tickets to Capistrano Lights are $10 for Adults non-members (ages 12-59) $9 for Seniors (60+), and $7 for Children (ages 4-11). The event takes place daily through Jan. 6 except Dec. 24, Dec. 25, and Dec. 31. The Nightly Christmas Tree Lighting at is at 5 p.m., and the Mission grounds close at 6 p.m.
You can purchase tickets here!