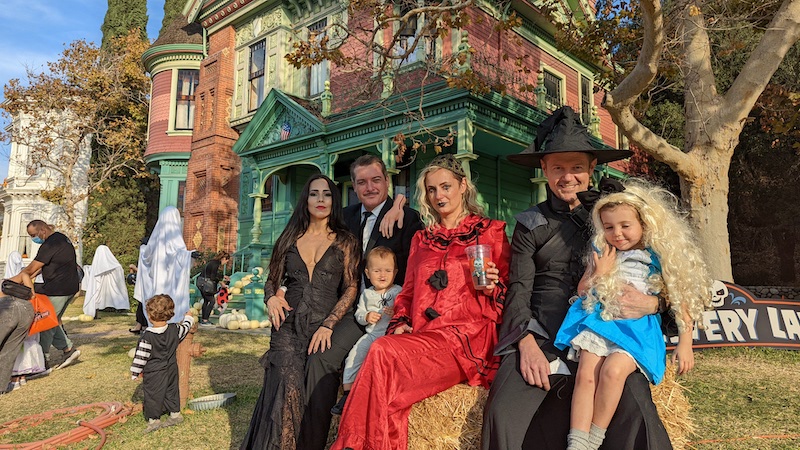 The following is a sponsored collaboration between Cemetery Lane and We Like L.A.
---
Cemetery Lane is just around the corner, and if family-friendly Halloween vibes are what you seek, you won't want to miss it!
This year's immersive trick-or-treat experience transforms the historic grounds of Heritage Square Museum into a spooky mid-century neighborhood filled with delightful scares and plenty of sweet surprises for visitors both young and old.
Guests can expect a roughly 45-minute to one hour experience, which includes 13 trick-or-treat stops peppered with character interactions, photo-ops, a selection of spooky vendors to shop from, and a curated selection of food trucks. All the while, you'll find yourself transported back to a time when horror comics and magazines like Famous Monsters of Filmland flew off the shelves, when shows like the The Twilight Zone captured the imagination of millions, and the real-life fears generated by the Cold War caused many a nightmare. Truly a one-of-a-kind experience.
Plus, good news for those who missed last year's sold out event! This year's Cemetery Lane will run on two weekends, first from Oct. 19-23 and then again from Oct. 27-30. Admission for all dates costs $27 before 6 p.m., and $32 after. Toddlers, age two years and under, not trick-or-treating, are admitted for free.
For more information, and to get your tickets, head over to cemeterylane.com.
---
If you'd like to learn more about We Like L.A. sponsored posts and how we work with our partners, you can go here.